The state admin will need to send the Team Coordinator LEAD an invitation to claim the school. Once the first team coordinator has claimed the school, then they can add additional coordinators.

The state admin will send an email with a subject line: You've been invited to claim an organization
From that email, you can accept the invite by clicking on the Accept Invite link.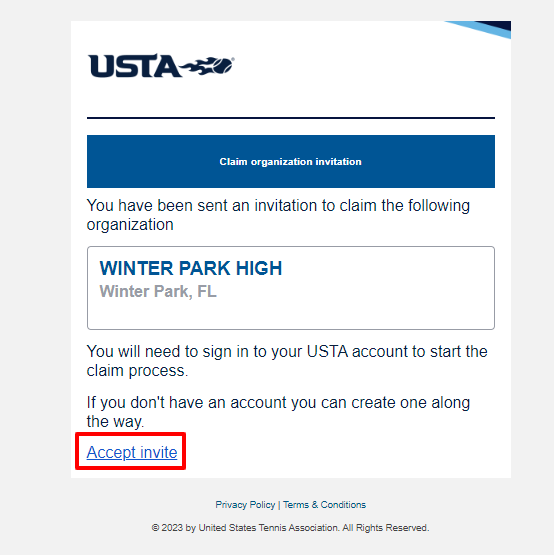 You will then be asked to log in using your USTA log in, if you have not got a USTA log in, then sign in to create one.

Once you have claimed the school - you can add a logo and branding colors.
You will need to agree to the terms and conditions and confirm you have the rights to admin in this school.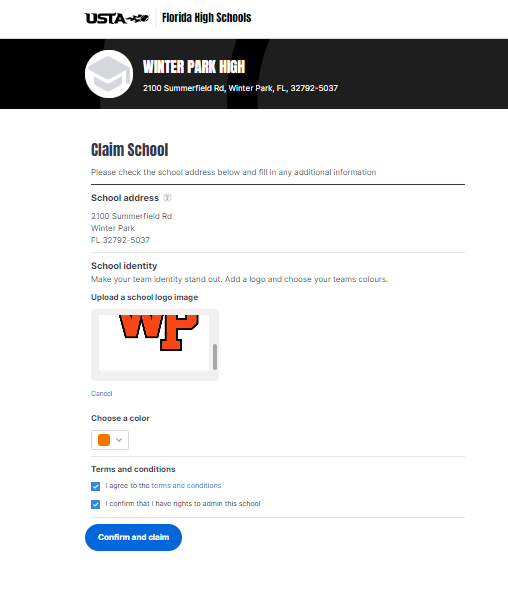 Once you have done this, you click Confirm and Claim.

Note: You can go back and change/add the logo and color after you have confirmed and claimed the school. You do this by clicking on the Basic Info tab as below.