FOR STATE ADMIN ONLY
The state admin will need to send the Team Coordinator an invitation to claim the school. Once the first team coordinator has claimed the school, then they can add additional coordinators.
To invite a Team Coordinator Lead to claim a school:
From Serve Control, click the drop down on the top left. Enter your state and choose [your State HS] from the list, Example, Florida HS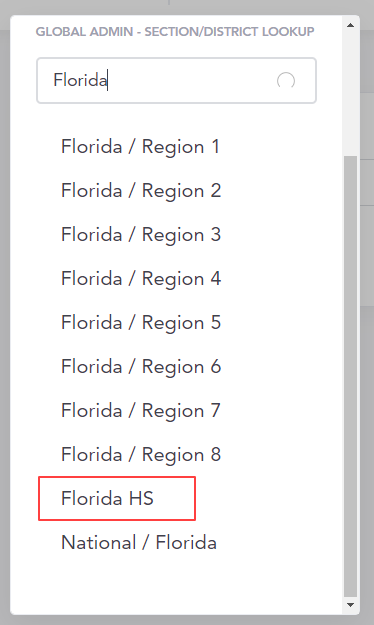 Click the Organization icon on the left menu.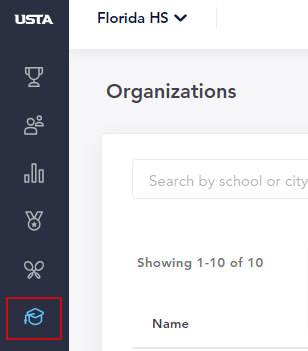 Find the school by searching the school name or zip code. You can also filter by by claimed/unclaimed schools.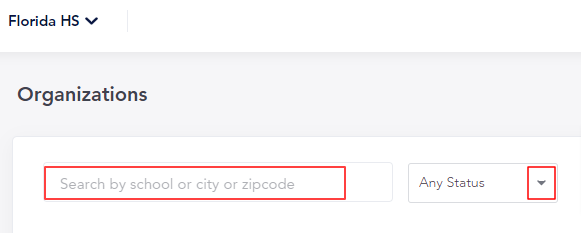 If your school is not found, complete the organization request form by clicking the link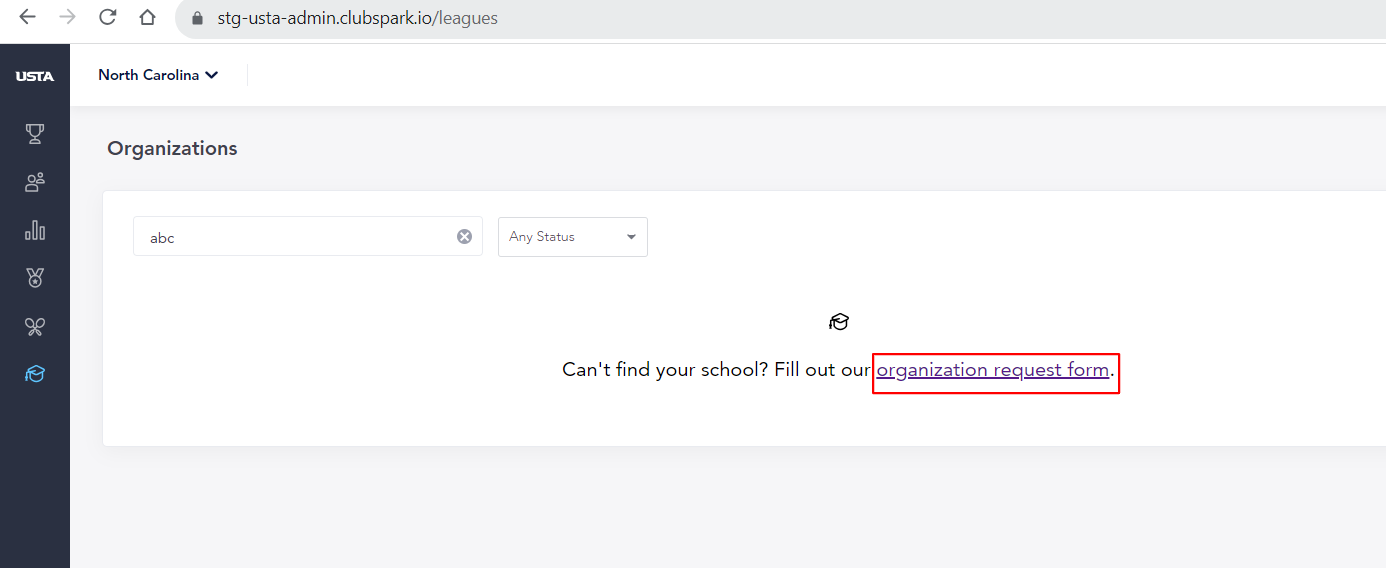 To the right of the school listing, click Invite.

Enter Email or USTA ID of the user to send the invite via email with a subject line: You've been invited to claim an organization.