In order to ensure your junior programs are shown online, you will need to ensure that your coaching team has a fully approved Safe Play status.
To check the Safe Play status of your team, you can firstly select the Programming module from within the admin area of Serve Tennis.
Now select 'Staff' from the top menu:

This will list members you have assigned to your coaching team. There is a column that will state their Safe Play status and will also display the expiry date.

If you do not have any members assigned to your team, then you can simply select 'Add coach':

Within the next screen, you will need to complete their details. If they are already saved as a contact then you can search for their name and the details will auto-fill. If they are a new contact then you will need to complete the form and select the correct role: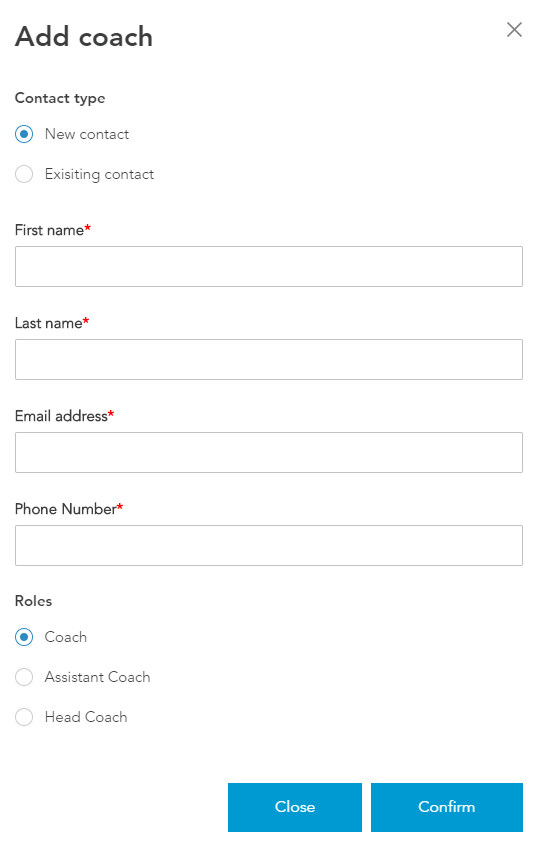 When you select 'Confirm' the record will be saved and an invitation to register will automatically be sent to that member. Once they have created their account, if they have completed their Safe Play training using the same email address for their Serve Tennis login credentials then their status will update.

If you do come across any queries where the Safe Play status is not recognized then first confirm the email addresses used is the one linked to safe play.

You can check your own Safe Play status on the USTA website this article provides more information:
How To Check Your Safe Play Status

Note: The Safe Play status has to cover the entirety of the program course. i.e. if the Safe Play status expires on the 15th of June, and the program runs from 1st June - 30th June. Only sessions from 1 -15th June will be available to book. The rest will be restricted.