To add a contact to your facility, first head to the 'Contacts' module on the left side your admin area.


On the right you will see the 'Contact options', when you select this a drop down menu will appear, select 'Add new contact'.

The following overlay will appear: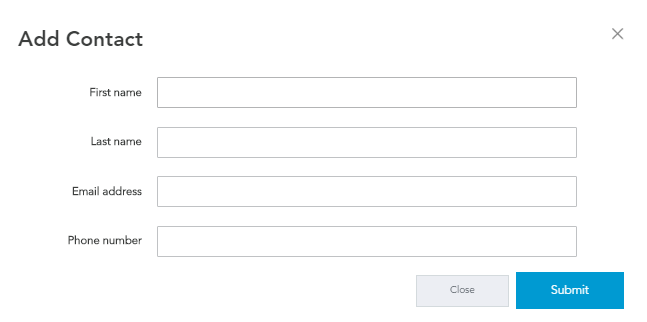 Once submitted you will have the option to either 'edit contact' and add further details to the profile or 'View profile'.

If you select 'Edit contact', you will be able to complete as much information as you have for the contact and also invite them to register with your venue.