You can send an email from within a membership package.
In your membership module, select the package you wish to send an email from. You can either place a tick next to the individual members or select the tick next to the First Name heading and this will select all members in the package.

Now select the email icon, the following overlay will appear: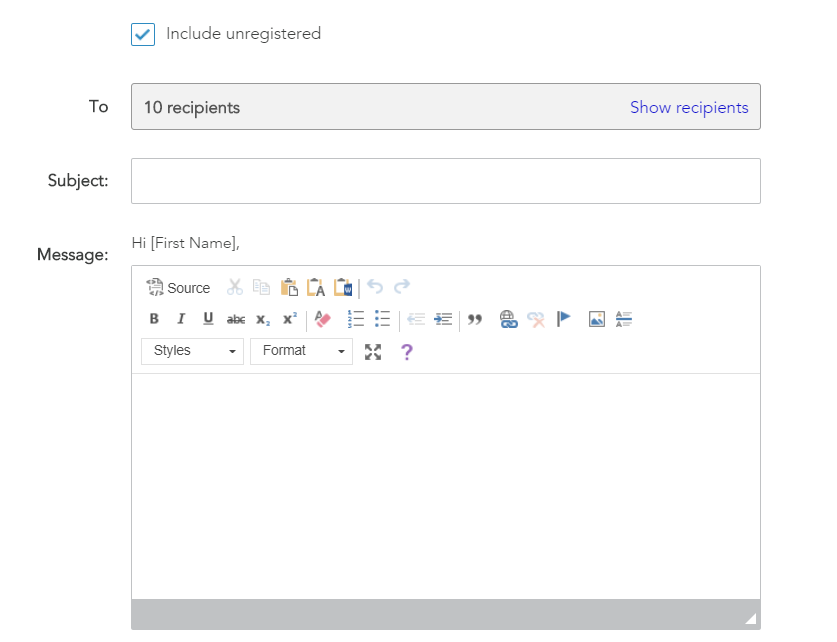 Select 'Include unregistered' as not all members will have a registered account.
Emails can now be created in rich text format, allowing the you to use the text and layout design of your choice. You can also add an image into the email body, but please note, you cannot currently resize images, this enhancement will released in the future.
Once you are happy with your message select 'Send'.