Stripe is the chosen payment provider for Serve Tennis. If you would like your facility to take payments online for court bookings, programming courses or memberships then you will need to link your account with Stripe Express. Only the Super Administrator and Administrator roles within Serve Tennis can set up the account. You can only have one account linked to your Serve Tennis, the option for multiple stripe accounts for the club management tools and programming/leagues is on the roadmap.

NOTE: If you have set up a Stripe Express account for tournaments, you can link the same account. If you need to have two different Stripe Accounts - you will need to either have someone else in your organization set up the Stripe Express account or you will need two different email addresses. Stripe use your email address as the username. So you can only have one account linked.

To register or link a Stripe Express account please log into your account as an administrator: In the programming, membership or court booking modules you will see the below blue box to set up your account. If you do not see the blue box when you log in, this is because a STRIPE account has already been set up. To view the account you can go to the Profile Module - Payment Accounts.



This will then take you to your Stripe page where you can now create your Stripe account.

This guide will provide you the steps to create a Stripe Express account. It covers the differences between setting up as an individual or a Company.
Click : Register with Stripe
The below overview page will appear

Type of entity: Depending on what you choose, you will be required to provide information on this.
individual—You are the person who is recieves the money directly. You will provide you own information here including your SSN.
company—Collect information about the company. You will need to need to provide the Official company name, address, EIN number and the represenatives last 4 digits of SSN. If Stripe is unable to verify the company tax ID - further documents will need to be provided.
non_profit Collect information about the non-profit organization. You will be asked for official information that your organization is listed as a non-profit organization.
Next you will be sent a verification code to the cell number you entered.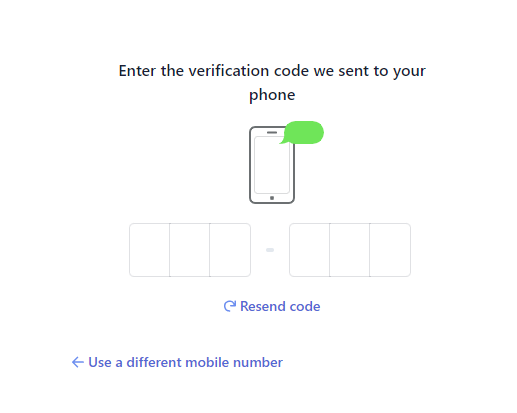 If you already have a Stripe Express Account it will remember your details and you can edit the details and Submit.

Some frequently asked questions on the STRIPE account creation and management:
Q. Why do individuals have to enter the last four of their SSNs when setting up Stripe – will this have any impact on credit // taxes?
A: Social security being added will not affect credit/taxes as part of the KYC. If it is a business account, make sure you enter the company EIN details for tax purposes. Stripe is required to verify your identity and confirm the legitimacy of your business, as it is part of their responsibilities to their financial partners. This is also typically known as "Know Your Customers" (KYC) regulations. To do this, Stripe needs your Social Security Number and date of birth.
Q: If I am connecting to STRIPE as a business why do I need to put in my personal information and last 4 digits of my social security number?
A: Stripe allows users to connect as a company/business but there has to be the main individual that gets verified as a real person as the contact for the account. This is pretty standard for any online transactions. This ensures that chatbots cant set up fake stripe accounts or any bad actors that might scam consumers with fake programs. They verify Business EINs and individual social numbers for security purposes. Essentially they are acting as a bank for collecting the business's fees. When you go set up a bank account for a business there has to be a main account contact who is an individual attached to the account.
It is important to note that if you are setting up as an individual you are liable for the tax collected. So if it not your responsiblity then please ensure that you are set up as a company, using the company EIN number.


Q: How do I contact STRIPE?
A: As Stripe Express is set up with the USTA as the lead company, in the first instance reach out to customer care and we can assist you. Note: STRIPE will only communicate with the person named on the STRIPE account and will ask you to verify this. https://support.stripe.com/ if required, Customer Care will be able to esculate your issue to Stripe faster if you reach out to us first.
Q: How do I disconnect the STRIPE account from my Serve Tennis account?
A: If you wish to disconnect a STRIPE account, this may be because you no longer have access to the account or it was added in error, please submit a ticket to the customer care team who can request the account is deactivated for you. We may need to seek further validation that you have the authority to do this. Once deactivated the Serve Tennis administrators will then be able to set up another account linked to the Serve Tennis account. Please note this process may take a few days.

Q. I already have a STRIPE express account for tournaments, can I not use this for my programming, social leagues, court booking and/or membership modules?
A; You can use the same stripe express account.

Q. Can I have more than one Stripe standard account? i.e. one for programmes and one for memberships.
A: At present no, we hope to add this feature in the future.
*Please note that the fees above are subject to change. Further details on the costs of Serve Tennis can be found here: What Are the Costs of Serve Tennis