When choosing the facility of where your programming sessions and events are being held and the facility has not previously been created you will have the option to add a facility.
You need to enter the address of the event and check the location is correct on the map.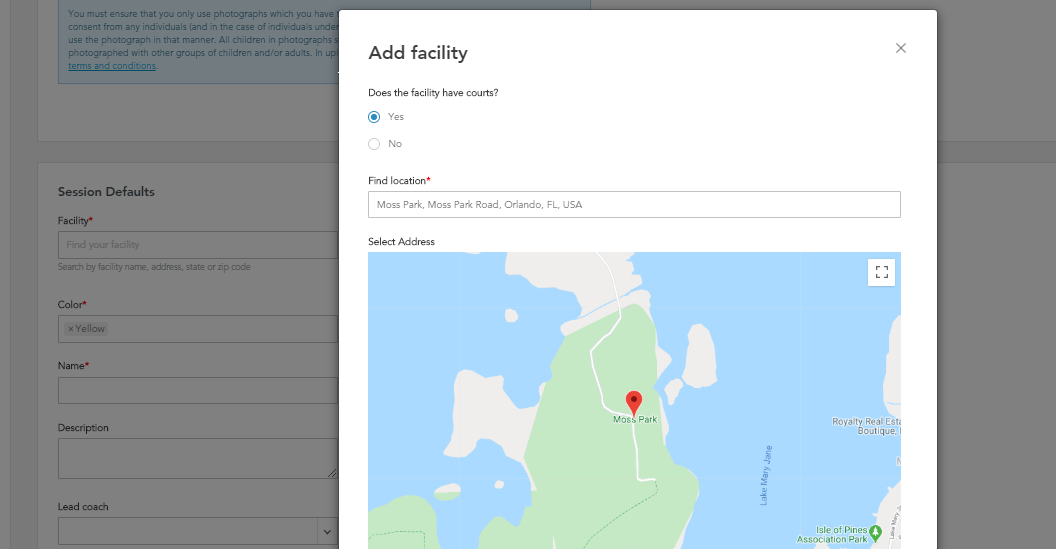 Providing an accurate address will ensure that the pin will direct people as accurately as possible. You then complete the other information about your facility.
You will need to add the number of courts available. Your facility has to have a minimum of one court.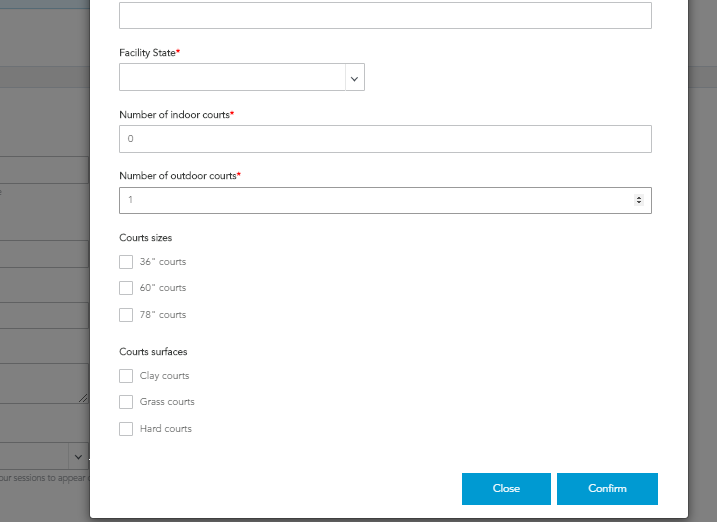 Press confirm and this is now set up. You only have to do this once for each facility.

Please note, once created you are unable to edit the information here. You can create a new facility if the details are wrong. You can then contact the customer care team to have the old facility details deleted.

You can view and remove linked facilities from your Serve Tennis account. You will find the list in the profile tab under locations. More information is available here: Profile Overview (Video)