Participants have the ability to also invite any friends or family to take part in the league with them.
From your leagues web page, once the user has selected the league there is an option to 'Send a league invite'.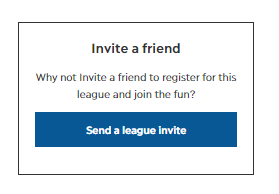 In the following example, the user has already signed up to the team Bashful Blues, when the user selects 'Send a league invite' the following screen will show the league and team details and they can enter the email address.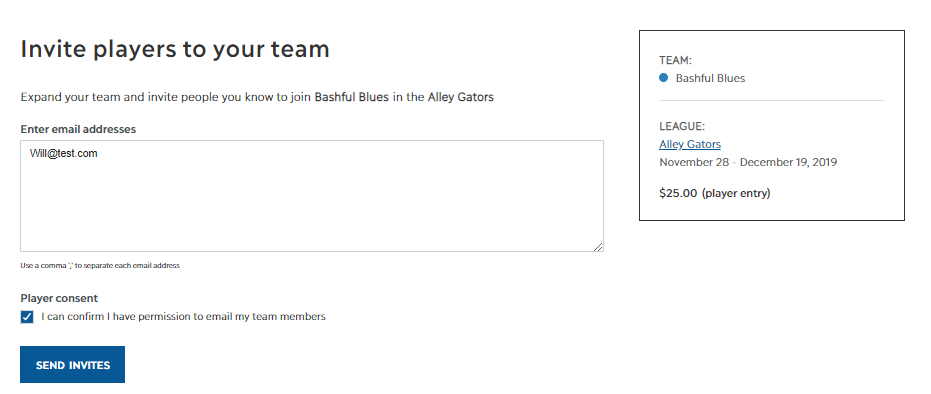 The invite will then be sent to the email address provided, that individual will receive a link, which they can select and complete the registration process. They will also have the option to remain in the same team or select another team within the league.