After creating and advertising your holiday camps you may notice that one of your days/sessions in particular gets booked up pretty quickly and you may want to withdraw the ability for any more bookings on that session/day to take place. Here's how to make that session unavailable:
First navigate to your 'Programming' module in the admin area of your venue.
Second, click the 'Holiday camps' link in the top right of your page.
Find the holiday camp from your list of camps where you would like to restrict booking and click into the row.

Note: this is only available for camps that have a daily sessions. It is not currently available for whole weeks at present.

When in the details page for the holiday camp, select the date that you want to make unavailable from the date picker drop down.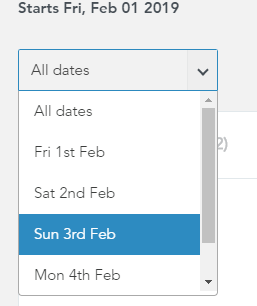 Then click the 'Edit day' button at the top of the table to the right hand side. A pop up window will appear. Simply chose which session/date that you would like to make unavailable and remove the tick out of the box. Remember to click 'Save' to complete your changes.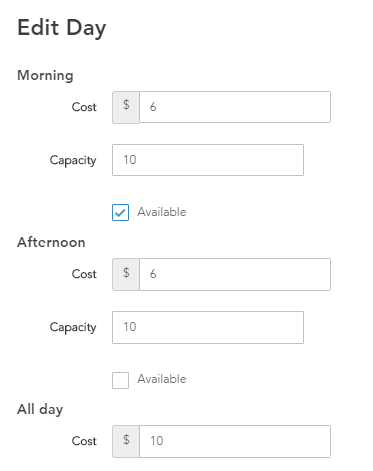 On the front end on your website, the change will update immediately as shown below: