Participants and offline payments (Checks/Cash/Bank Transfers) can be added manually via your Admin Area.
After creating your holiday camp click on the 'Programming' module in the Admin Area, Select 'Holiday Camps' in the top right corner and your camp will display.

Select the camp you wish to add participant to.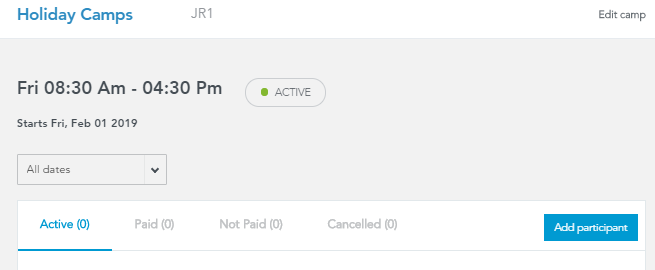 Select 'Add participant'.
Firstly, you will need to select the days they wish to attend and if they require early or late drop off.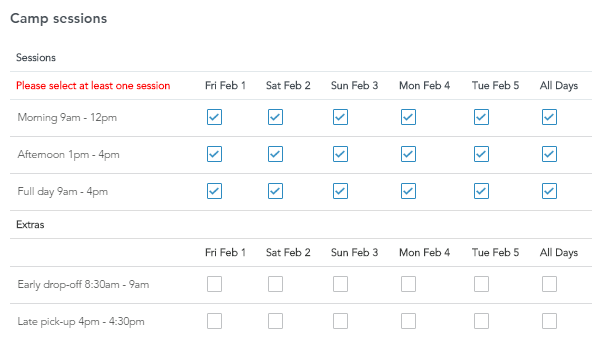 Next complete the parent / guardians details. If they are an existing contact you can search for their name, if they are a new contact then you will need to complete the required information fields.

Next complete the junior player details:

Also select if you would like the parent / guardian to receive a booking confirmation email.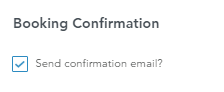 Once saved the next screen will take you to the player information. In this screen you can enter any manual payments such as cash or check.
Select 'Edit Payment'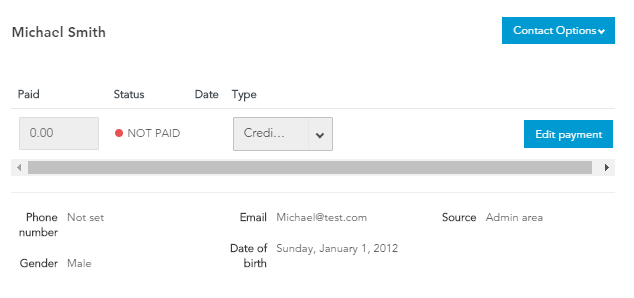 Then select one of the methods from the drop down menu. If you have received payment then you can enter this in the paid box and select save.

The players payment status will then update to paid.
To add a sibling to this booking (with the same session details) click on the blue "Add Player" button as shown in the screen shot above.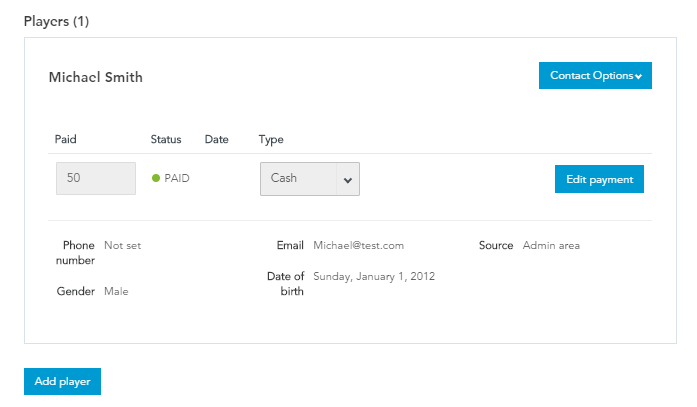 Enter the details for the second player on the next screen (the Parent / Guardian details will be the same as before).
Press 'Save' and the players details will now appear with the player info tab: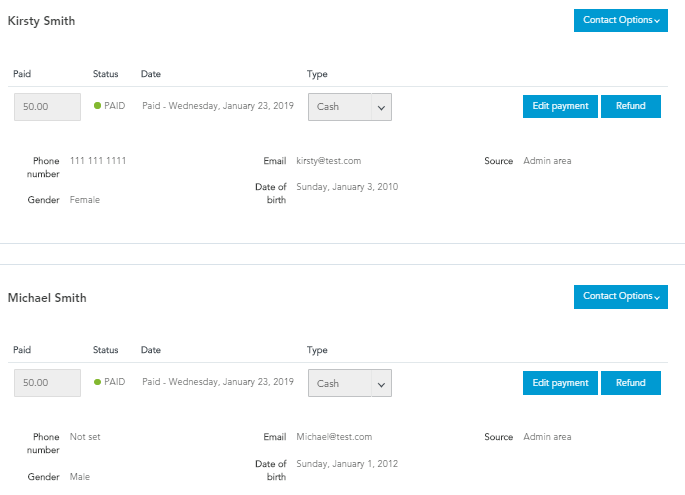 To cancel both players from this Camp - change the Status in the top right from 'Active' to 'Cancelled'.

To remove only one player from the booking, click on the blue 'Remove' button on the right of their record.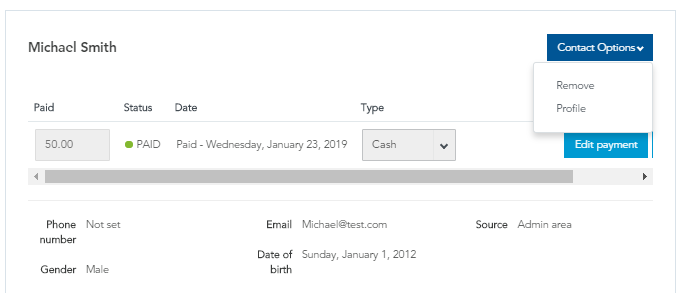 To add more players to this booking, click on the blue 'Add player' button as shown above.
To add a sibling with different sessions - create a new booking by repeating the process to add a participant to the camp (the sibling discount can be applied when entering the payment amount).
Finally, to view a list of the participants for your Holiday Camp, click on the Code name given to the camp at the top of the page e.g. JR1.