The Resource Library on USTA.com includes comprehensive competency-based teaching resources intended for certified professionals working with players of all ages. Explore teaching resources developed with PE classes and teachers in mind. Follow the steps below to get started.
How to Access School Resources

Sign in to your USTA Account.

Choose one of the sign-in options, input your credentials, and sign in.
If you've forgotten your USTA Account password, click here for instructions.
Access the Resource Library.

Hover over the Coach & Organize tab.

Click Resource Library.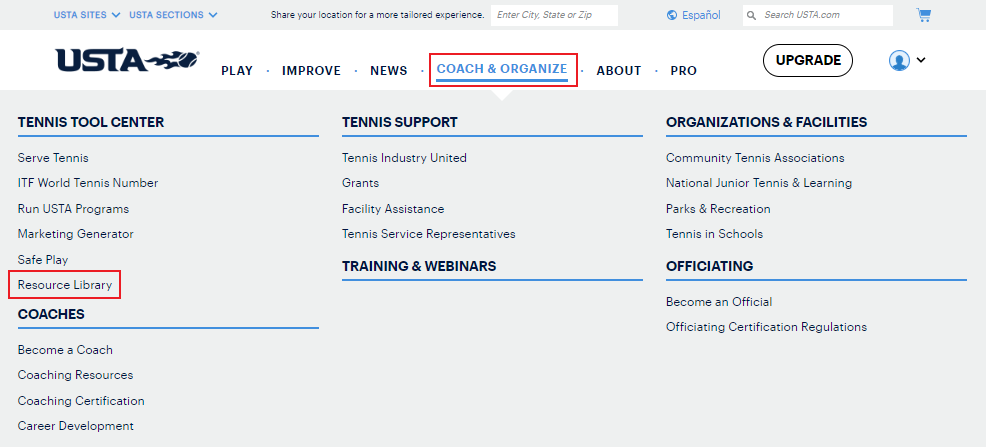 View the School Resources.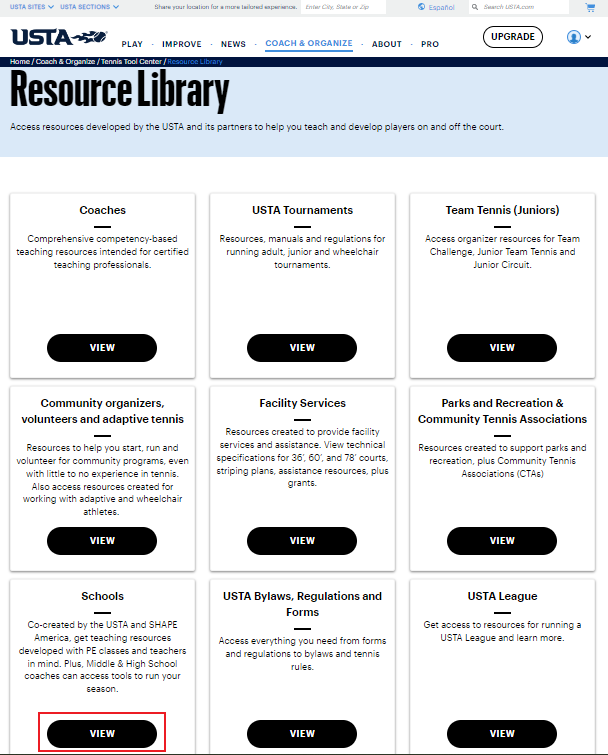 Review the content.

Here you can view and download the curricula.