The coaching curricula is available on USTA.com and can be accessed by following the steps below.
How to access the Coaching Curricula

Sign in to your USTA Account.

Choose one of the sign-in options, input your credentials, and sign in.
If you've forgotten your USTA Account password, click here for instructions.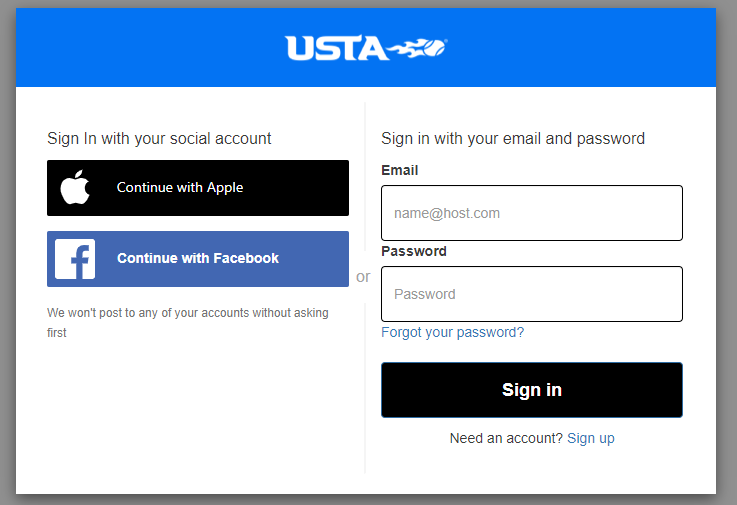 Hover over the Organize tab and click Tennis Service Center as seen below.

Under Resource Library, select Access.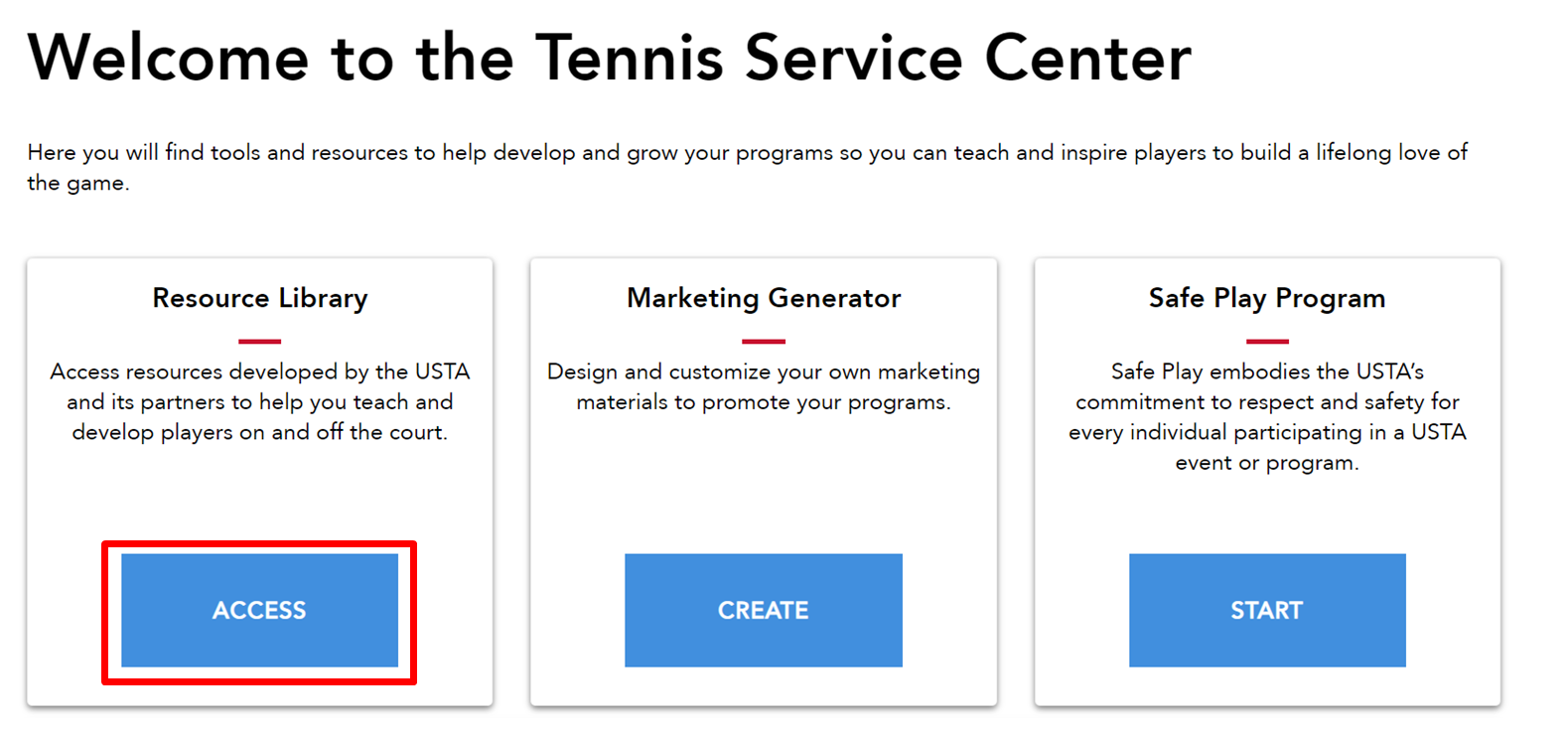 Review the Resource Library content.

Within the Resource Library, you will have access to view and download the curricula based on the Provider type (Coach, Community, or School).