The Safe Play verification (Find Approved Coaches) tool in usta.com is now available to the public.
Anyone can now briefly check to see if any of their coaches are Safe Play approved by completing the following:
Go to usta.com
Select, Find Approved Coaches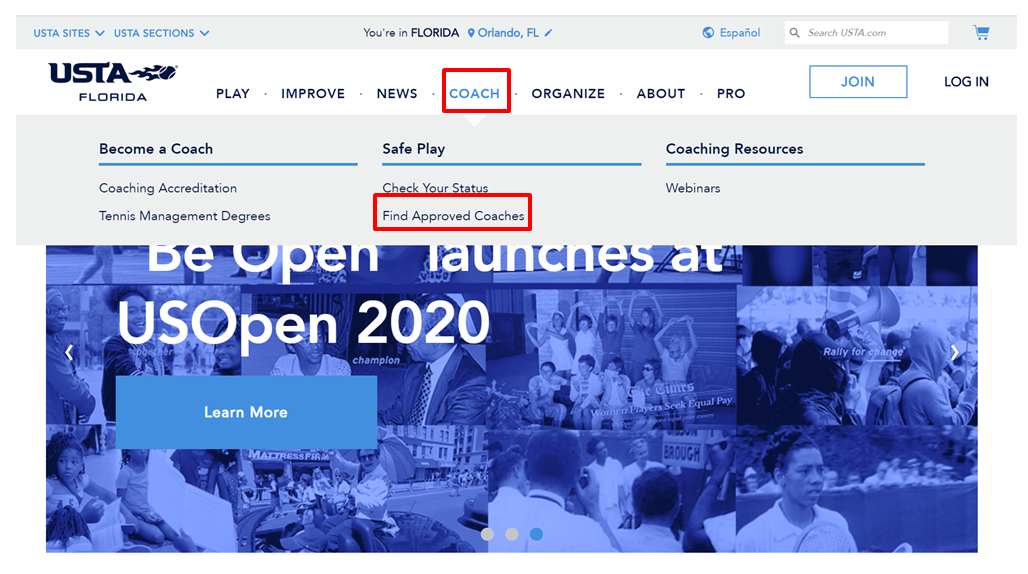 Enter the Provider's First and Last name.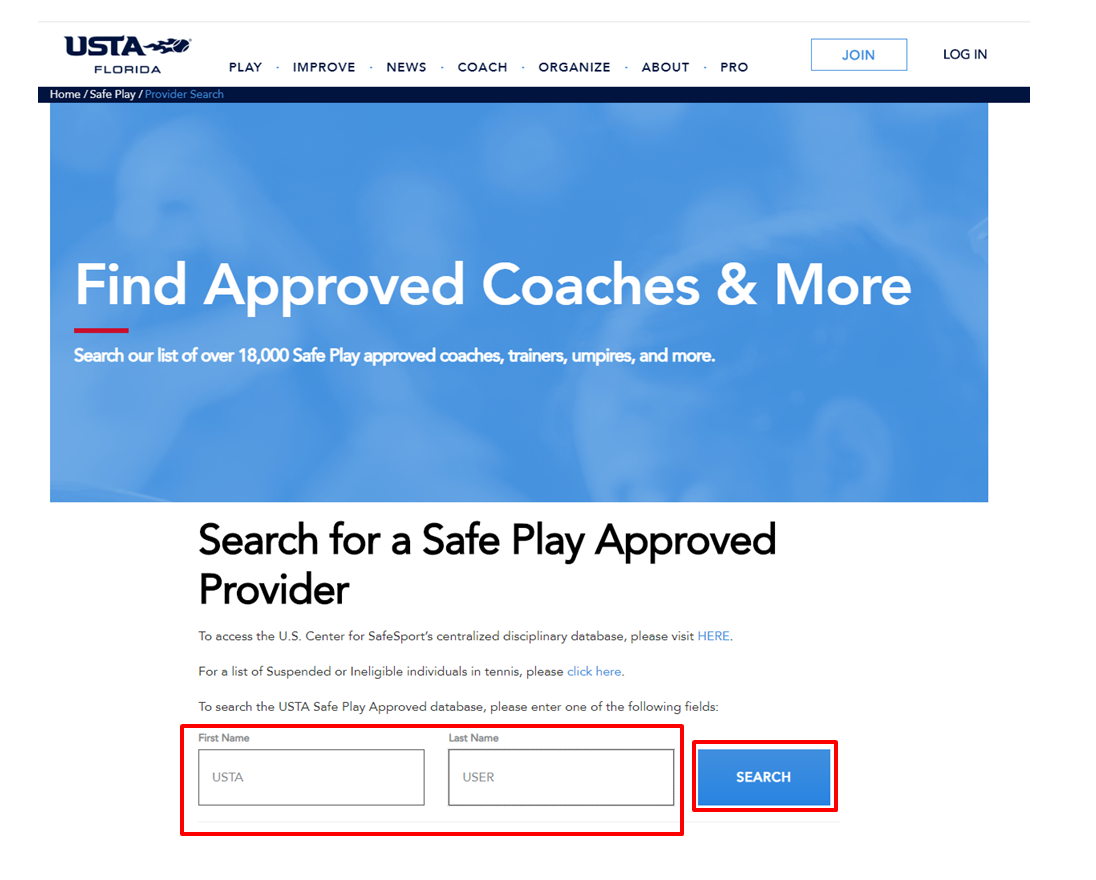 The Provider's information will show only if they are Safe Play Approved.
If the Provider (USTA USER in this example) is Safe Play Approved, their information will be displayed in the search results as seen below.