The Safe Play Provider Search allows anyone to see if a provider is Safe Play approved. Follow the instructions below to to view the list of over 18,000 Safe Play approved coaches, trainers, umpires, and more.
How to Verify if a Provider is Safe Play Approved
Access the Safe Play Page.

Visit USTA.com, hover over COACH & ORGANIZE and click Safe Play.

Access the Safe Play Provider Search.

Scroll to the bottom of the Safe Play webpage.
Click SEARCH on the Find a Safe Play Approved Providers banner.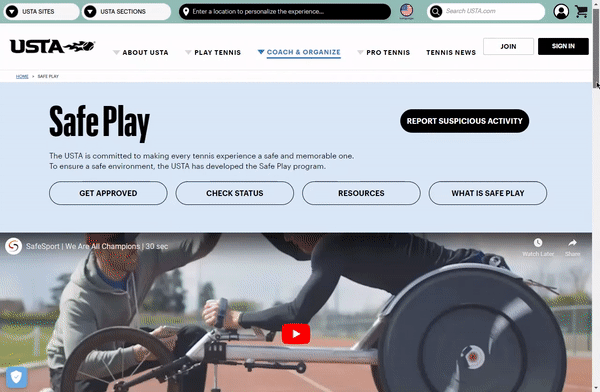 Search for a Provider.

Input a name to search for.
For the most accurate results only type the full last name of the provider while keeping the first name field blank.
Click SEARCH.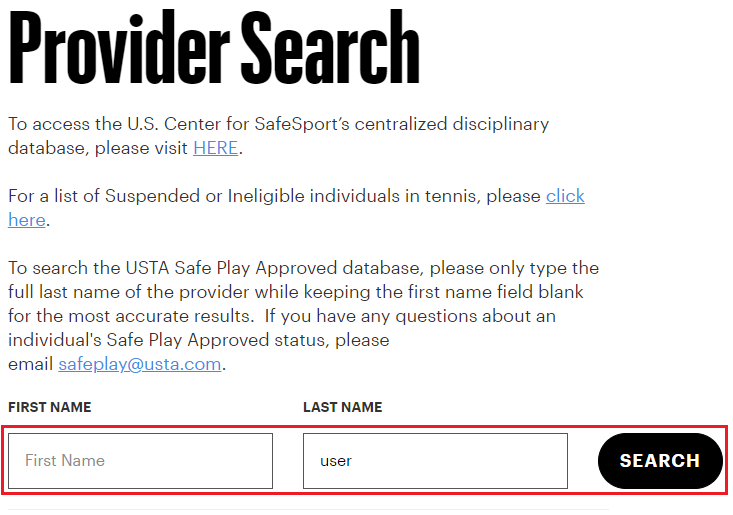 Review the Search Results

The search results will show below the search option.
If a Provider is Safe Play Approved, their information will be displayed in the search results.