Once you are ready to create your tournament draws, follow the steps outlined below. Click here for instructions to create a Round Robin Draw with Playoff.
Step 1: From Tournament Desk, select the event you are looking to create the draw for under the Events tab.
Step 2: Click on the DRAW tab.

Step 3: Ensure you have completed all the pre-draw activities you require (avoidances, seeds, etc). When you are ready to create the draw, click Add Draw.

Step 4: Upon clicking Add Draw, you will enter the draw details There are two Creation method options listed in the last drop-down box:
Automated - The system will place ENTIRES into the draw automatically.

Manual - This option will provide a blank draw.
Step 5: Once you have input the details, click Generate. Your draw will now be created.
Please note your draw will be blank if Manual Draw was selected.
Manual draw assigning players: You will need to enter players into the draw by right-clicking on the position in the draw and selecting the Assign draw position. You can also assign seeds to the draw by right-clicking and selecting Assign Seeds.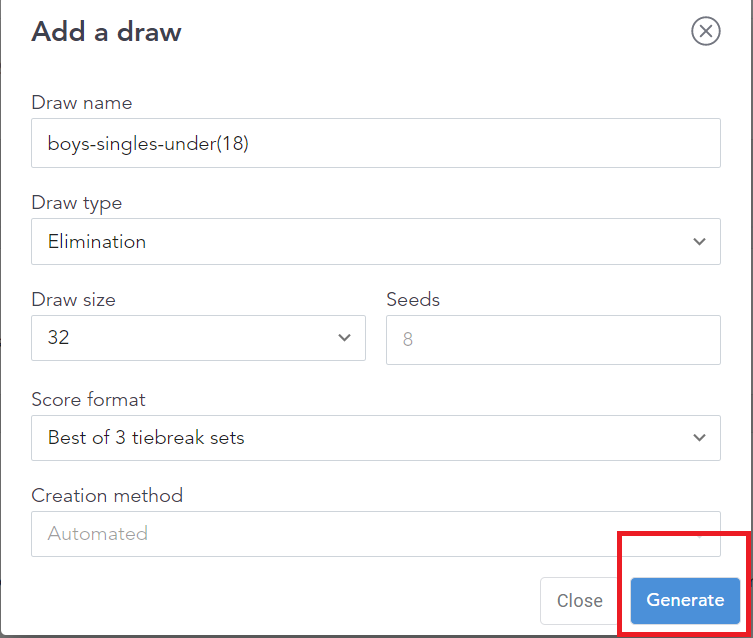 Step 6: If you would like to redo the draw you can click Draw options and then Delete draw. The system will require a reason as to why the draw was redrawn.
players.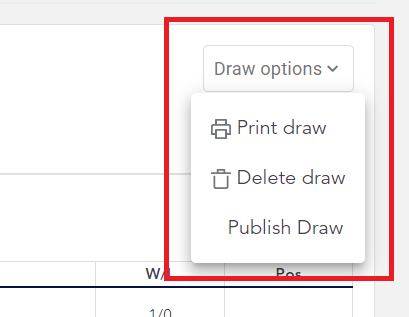 Step 7: Now that the draw has been created, you are able to publish the draw on your tournament website.
To publish each event's draw individually: Within each event, click Draw Options and then Publish Draw. You will then be able to view the draw on your tournament webpage, under Draws.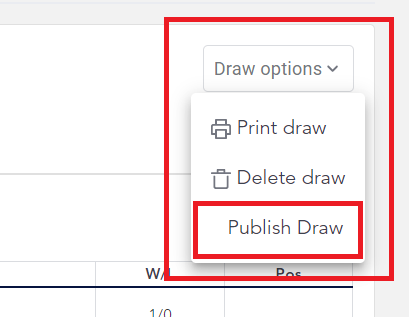 To publish all created draws at once: Within the Events tab, click Publish and then Publish all Created Draws. This will publish all draws that have been created, pending draws will not be published.