Within Tournament Desk, there are multiple ways to enter scores from events. In this guide, we will address entering scores on the event draw screen.
Step 1: Open Tournament Desk and the tournament you are looking to add scores for. Click on the 'Events' tab and select the event you are looking to add the scores.

Step 2: Click on the 'DRAW' tab.

Step 3: Click on the light blue box to the right of the match you are adding the score for.

Step 4: Enter the score for the person who lost the set first. The system will automatically add in the 'winner's' score. In the example below where only one number for each set was required for input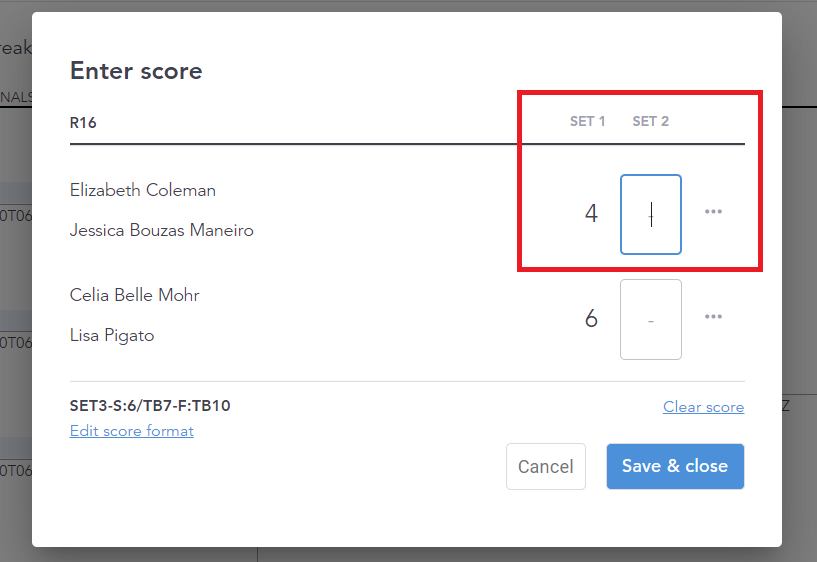 Step 5: If you make a mistake you can delete the score or simply click 'clear score'. Once the correct score is added, click 'Save & close'.
Step 6: You will now see the winning player(s) move to the next round with the added score below.

For additional information about entering scores please reference the articles below. You can enter scores in the events tab and matches tab in tournament desk.
Enter Walkover/ retirement to score entry in draws in Tournament Desk