To move a player(s) from the alternate list to the main draw in Tournament Desk, follow the steps below.
Step 1: Open the tournament in Tournament Desk and select the required event under the 'Events' tab

Step 2: Ensure the 'Competitors' tab is selected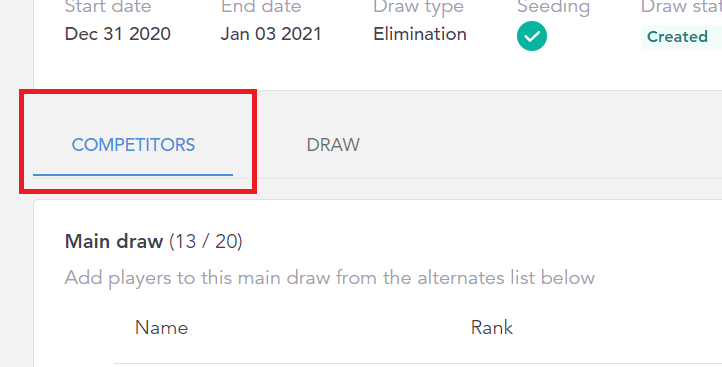 Step 3: Scroll down the page till you see the list of Alternates. To add a player into the main draw, simply click 'Main draw'

Step 4: Confirm that you want to proceed with promoting the player after reviewing the information regarding what the player will be charged. Click Promote Player.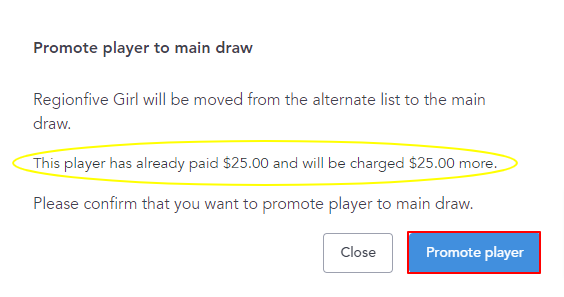 Editing the Alternate List Order:
The alternate list displays the list order in which players can be moved into the main draw. To edit the order, select 'Edit order'

Then left-click and hold over the 'six small squares' to the left of the player name. You can then drag the player to a position in the list order of your choice. Once happy, select 'Save'