All USTA Providers are required to renew their Safe Play approval through usta.com/safeplay in order to receive accurate Safe Play status updates.
Note: Before renewing your Safe Play approval, you can check your Safe Play status. If your Safe Play status is not up to date, please proceed with following the renewal steps in this article.
Click, Get Safe Play Approved.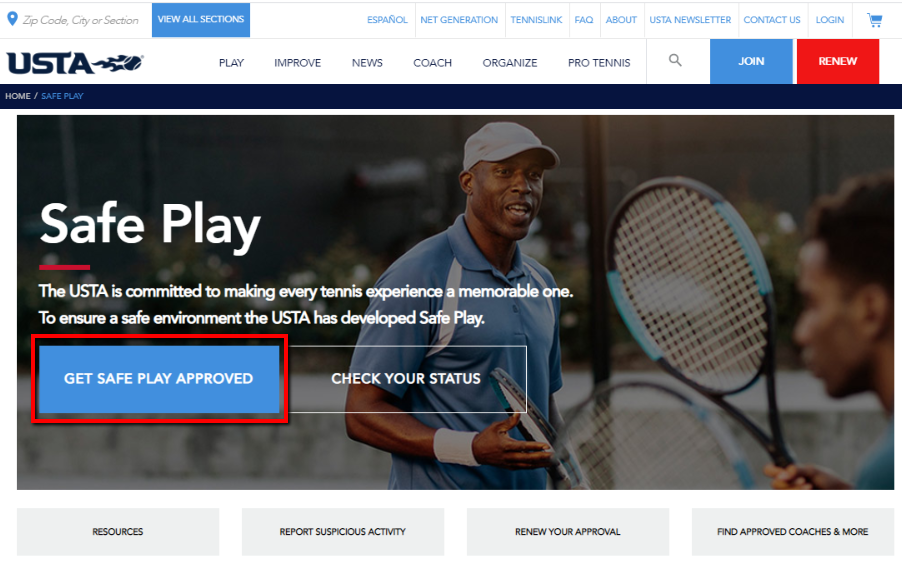 Log in to your USTA account. If you have a USTA membership, Net Generation, or TennisLink account, the login information is the same.
Note: Safe Play must be completed within usta.com/safeplay in order to be recognized as Safe Play approved. We are unable to sync any of the Safe Play components completed outside of the USTA system with your USTA account.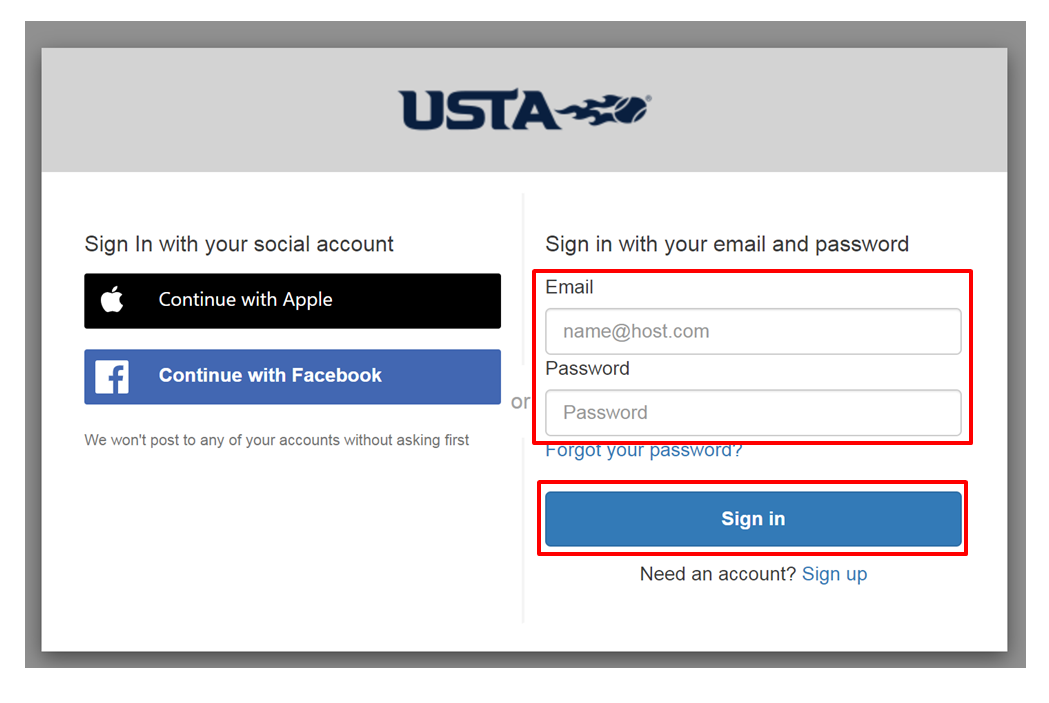 Next, complete any of the missing components until marked green as completed. Each step will be highlighted green with a checkmark (as shown in step 3 above) once complete.

The Background Check Step 4 will take 5 - 10 business days to update as completed. Providers will be listed as Safe Play approved once all 4 steps are shown as green.