Doubles pairings can be unpaired and then recreated if a teammate is withdrawn from an event within Tournament Desk. Follow the steps below to unpair and withdraw a player from a team.
How to Unpair and Withdraw a Player from a Team

Navigate to Tournament Desk by clicking Launch Tournament Desk on the tournament menu.

Click on the Events tab and select the appropriate event.

Click on the Draw Tab for the event.

Within the Draw tab, click the doubles pair on the draw and select Remove from draw.

The pair will be replaced with 'TBD' on the draw and the pair will be moved to the alternates list.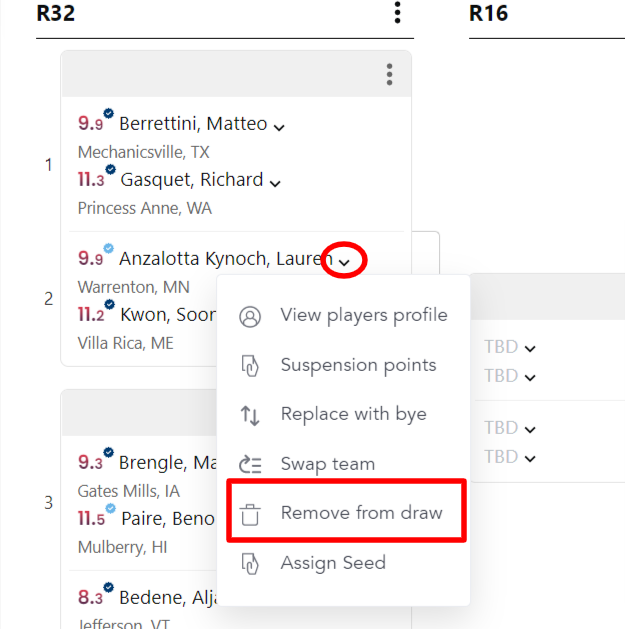 Which will produce this pop up.. Click on Remove from the Draw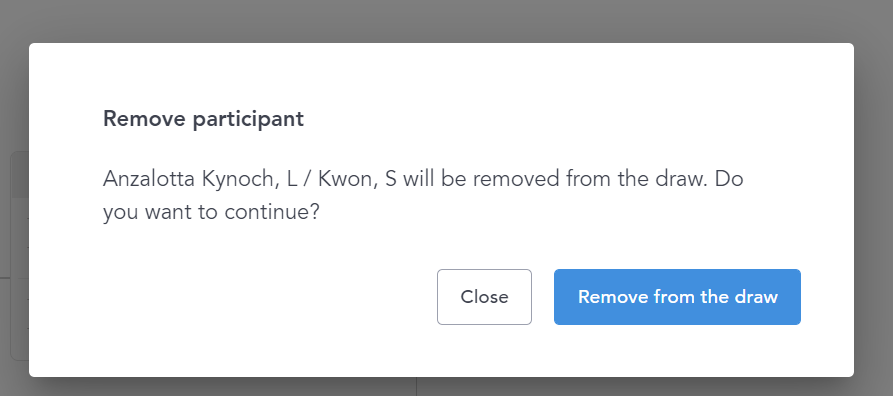 Next click the Entries tab, The pair removed can be found in the Selected Participants section
Click the three dots to the right of the pair and select 'Unpair Players'.

Players will now move into the Unpaired Player section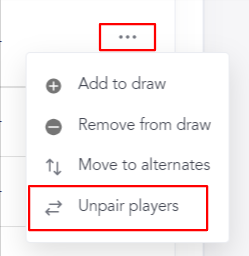 Select the player(s) you wish to unpair. The one you select will be moved to the withdrawn section. Note, emails are not triggered by this move. The remaining player will be found in the unpaired player section - to be paired again.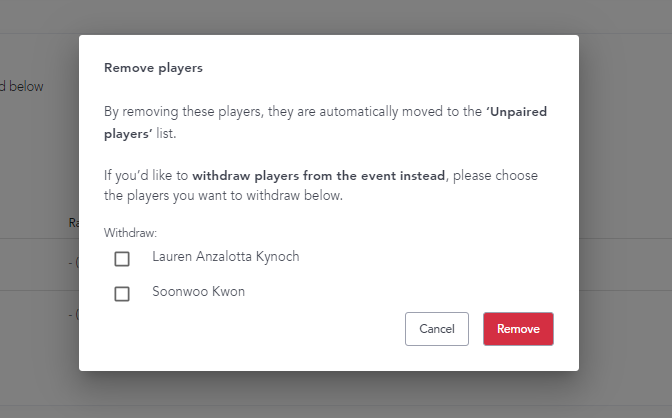 You can now recreate a doubles team, if needed.

For more instructions on creating a team, please refer to the Creating a Doubles Team article.

After the new pair is created, they will be listed in the Alternates List. To move the new team to the draw, Go back to the draw, select the TBD in the draw, and click Replace with Alternate or Assign an Alternate. Lastly, confirm players and charges.