The Player Search is an online tool that allows you to find a player and view their profile.
The profile provides:
Follow the steps below to learn how to access and use the
Player Search tool.
How To Search for a Player
Visit USTA.com and hover over PLAY TENNIS.

From the drop-down menu, click Search Players.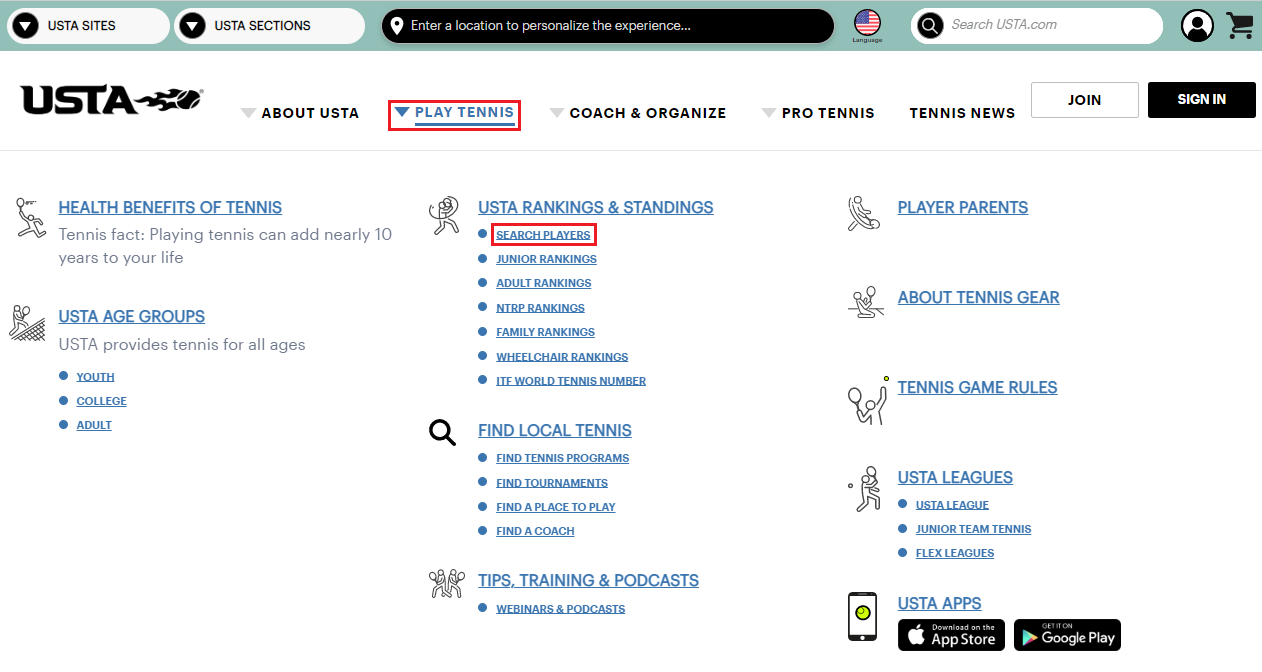 Search for the Player.

You can search by entering in the player's full name or USTA Number, and pressing the enter key to complete the search.

If the search criteria matches a player's profile, you will be brought to their profile page.
If the system doesn't recognize the USTA Number or Full name of the player entered you will receive the error message "Sorry, no exact matches found. Please search using full first name and last name or a USTA ID." Please double check your search criteria and try searching again.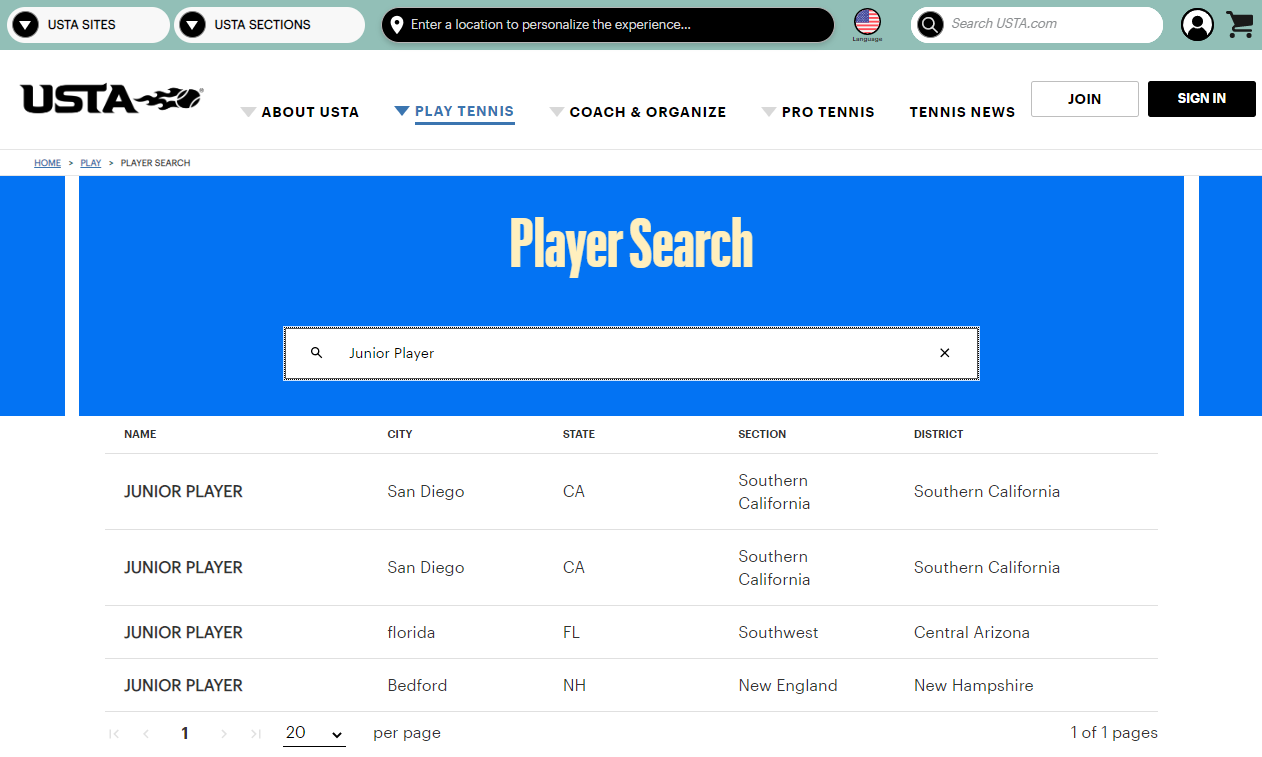 General Information
The Player Profile has general information about the person such as:
Name

City

Section

District

Gender

ITF World Tennis Number (WTN)

NTRP Rating for Adults

Competition Level

for Juniors
There are four tabs: Results, Rankings, Schedules, and About.
A Junior Player Profile (10 years or younger) will display four tabs: Results, PlayTracker, Schedules, and About. For ages 11 and up, the Playtracker tab will not appear.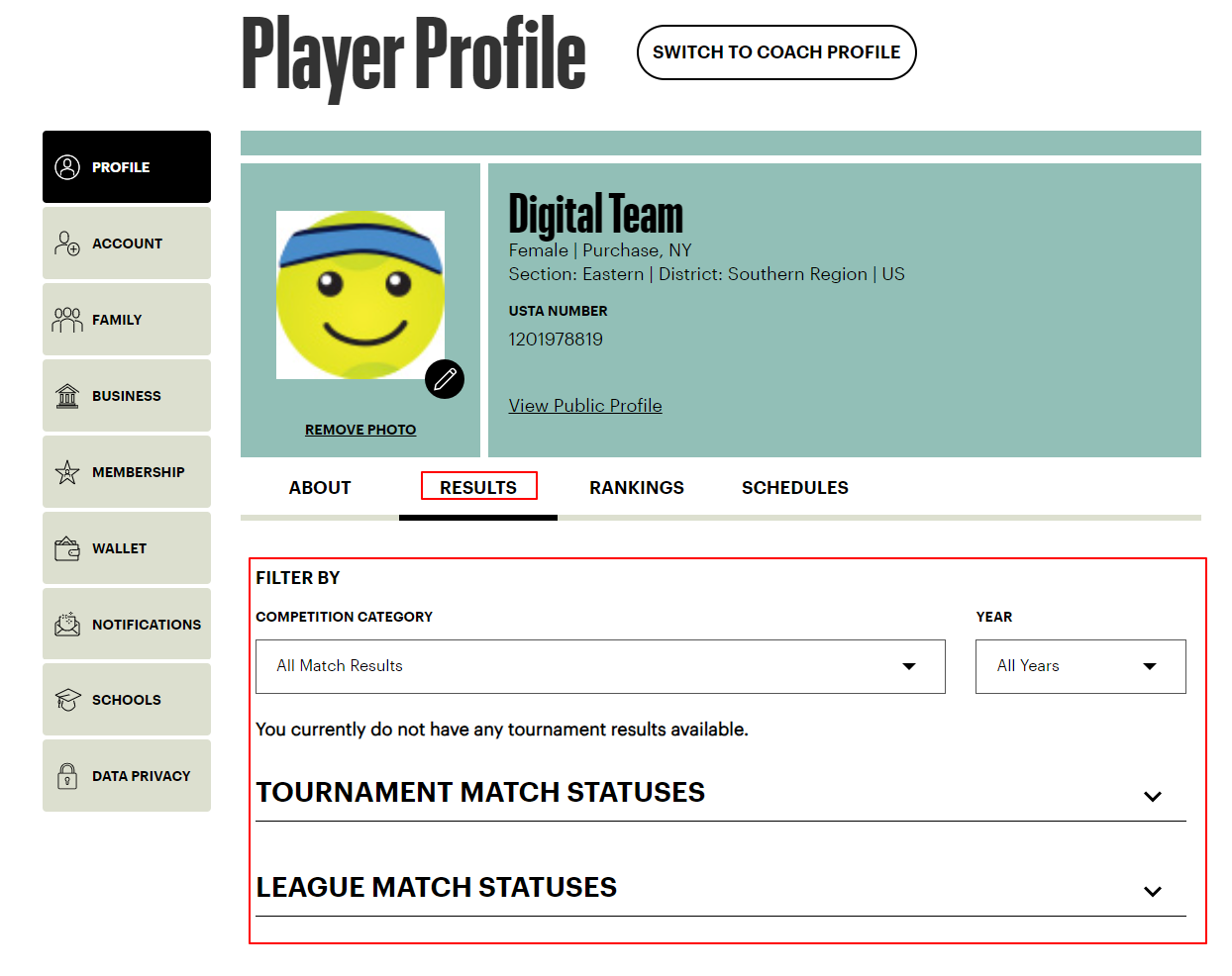 Tournament Match Statuses
Click down the arrow to show the codes for Tournament and League Match Statuses
Rankings
Here, you will find information regarding the player's ranking points on the National Standings List (NSL), i.e., the ranking list, points accumulated, and where the player ranks in the Nation, their Section, and District. You also have the ability to view past rankings. For more information about the Rankings tab, please click here.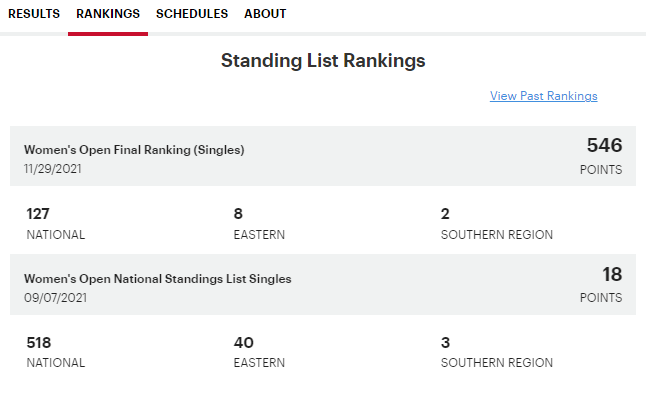 Results
A player's match results are displayed on the Results tab for USTA Tournaments, USTA League, Junior Team Tennis, Unsanctioned Tournaments, and Junior Circuit. You can view all of your results or filter your information based on the Competition Category and Year. To learn more about the Results tab, please click here.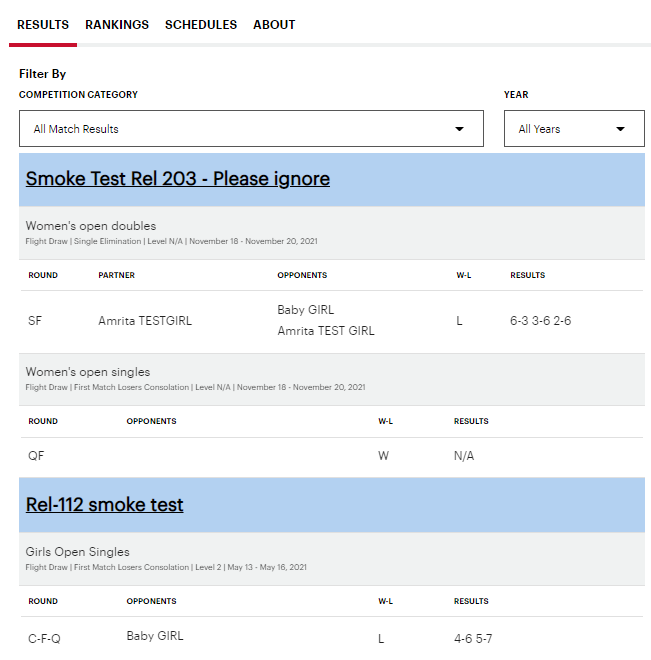 Schedules
Using this tab, you can view your schedule and any upcoming or completed events. If there are no upcoming events it will display "no upcoming reservations found". You may also search for an event by clicking "find an event" which will then open a new tab.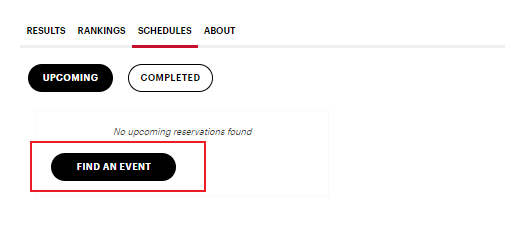 About
In this tab, you can view personal information provided by the player (if they have chosen to share any). This information includes about me, dominant hand, backhand style, primary play style, and favorite court surface, height (feet and inches).