USTA Junior Circuit events can be accessed and created via the Tournaments module in Serve Tennis. To learn more about Junior circuit events, click here to watch a short video. To create a Junior Circuit event follow the steps below.


How to Create a USTA Junior Circuit Event
click the Tournament module within the admin area.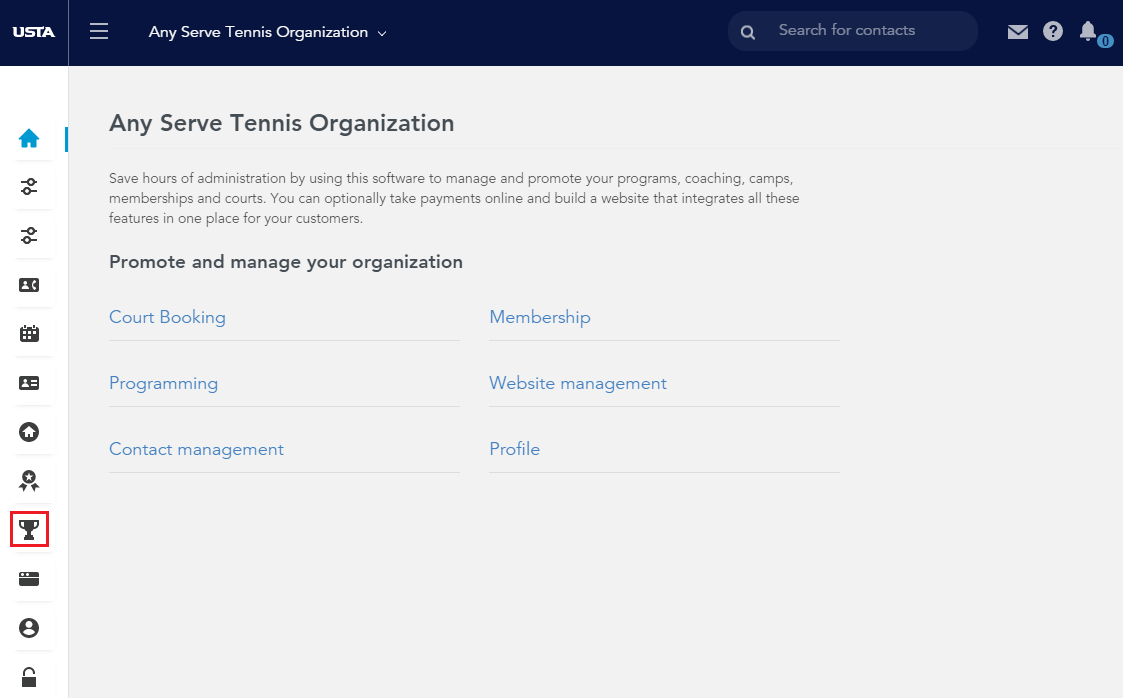 Click on Add Tournament and choose the Junior category.

Choose Junior Circuit for the tournament type/level.

If your Add tournament button is greyed out when you access the tournament module, you will need to set up your Stripe account before you can add a tournament.

Complete the tournament basic details.

Enter the Tournament name, location and start date and time for the tournament.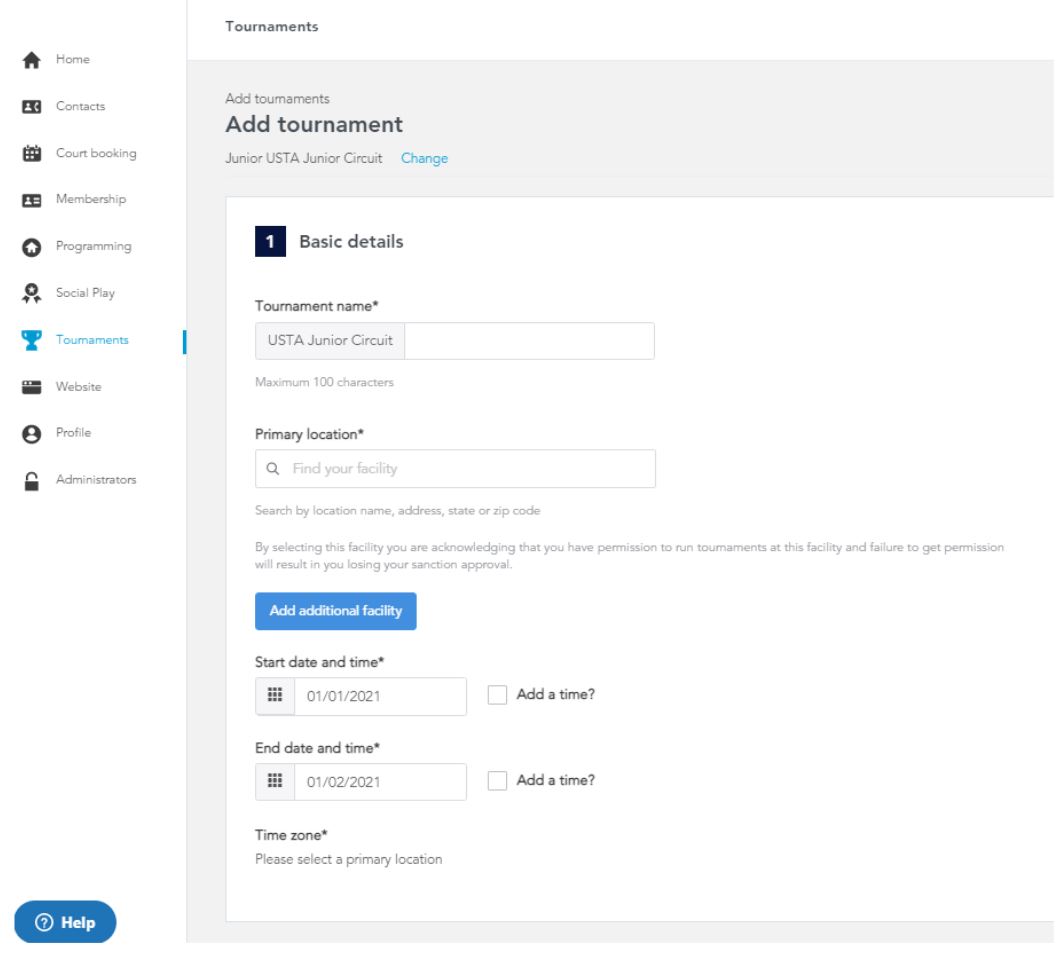 Complete the tournament registration date/time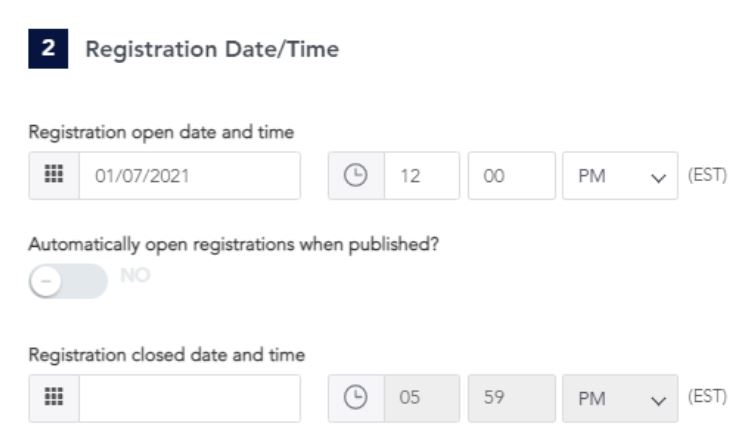 Add a tournament director to the tournament.

To add a tournament director, start by typing in the name of the tournament director in to the search. If they are already listed as a tournament director at your venue they will have a green checkmark by their name.

You can also search for an approved tournament director by clicking on Find USTA approved tournament director. If a tournament director is not a part of your club or organization, they will be sent an invite to join. You must choose someone who is Safe Play approved.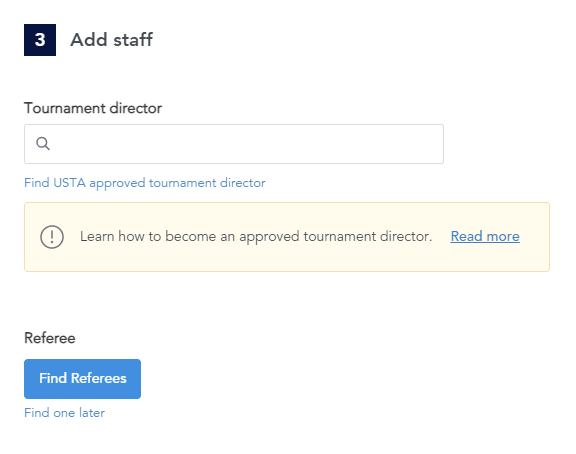 Add a Referee to the tournament.

To add a referee, click Find Referees, an overlay and list of available referees will show. Click Select on the referee you would like to add.

If you would instead like to skip adding a referee until for now, click Find one later under the Find Referees button.
Complete the Payment section.

Select which account you would like to receive payment to. You can have more than one bank account/Stripe Express account linked to your Serve Tennis account.

Review your tournament details and click Create tournament. A confirmation box will appear to say it has been saved.

Once you have created the tournament, you will be able to come back to edit any details whilst it is the planning stage. Please refer to How to edit a tournament for more information.


Select gender, age ranges, ball color (1 or more) and singles/doubles. Click Add Division and Continue.

Enter Default details including

start and end date/time, surface, location, indoor/outdoor, and cost of event,

Enter

Default Draws

including

draw type (round robin or round robin with playoff), score format, number of players, and player selection.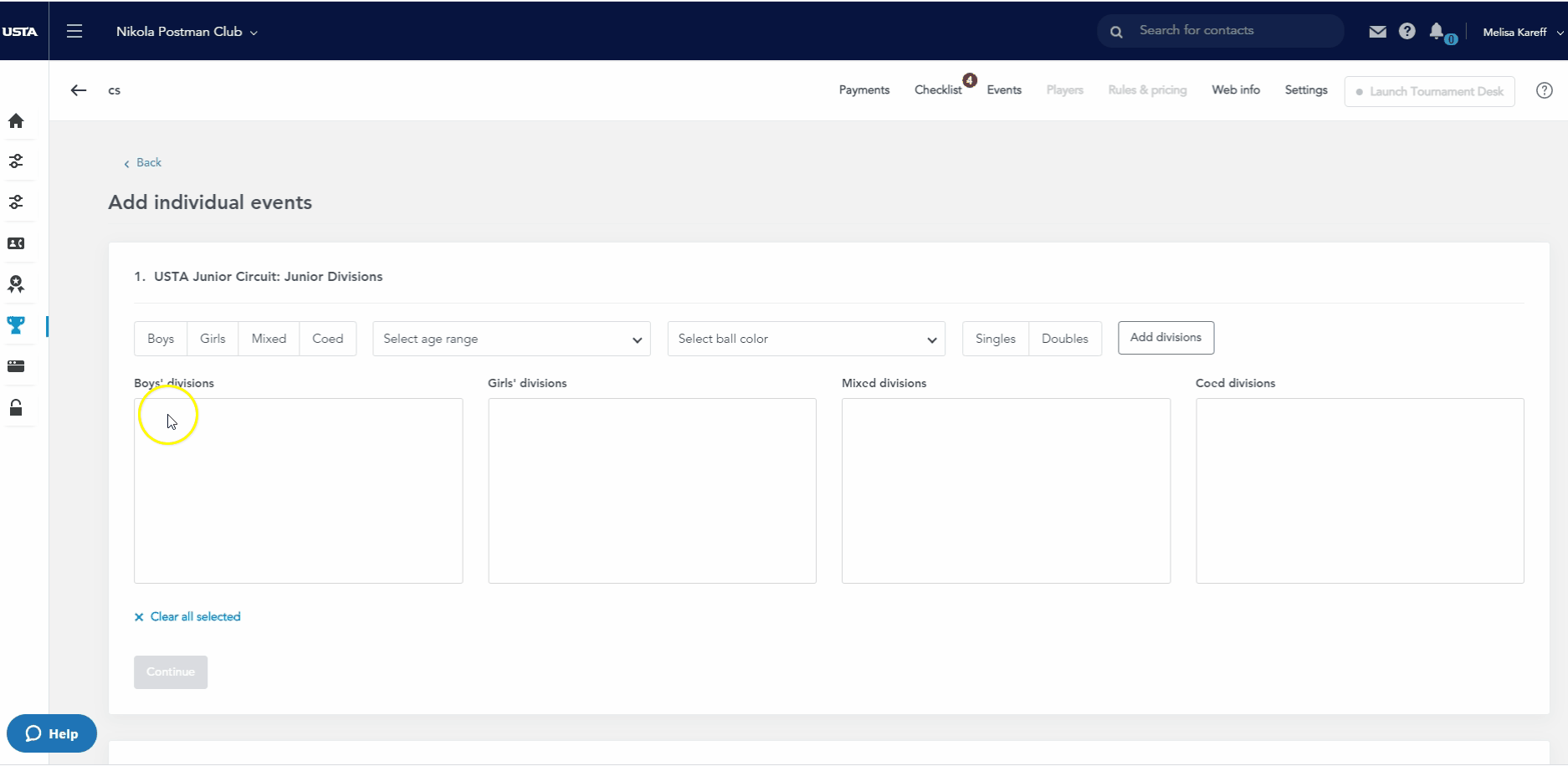 Review your your event details and click Submit.

The tournament will still be in the planning stage, It will not submit the Tournament Application and you will be able to go back and edit the events while still in the planning stage.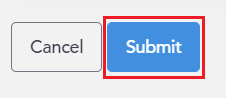 Complete the tournament application checklist and then Submit for approval.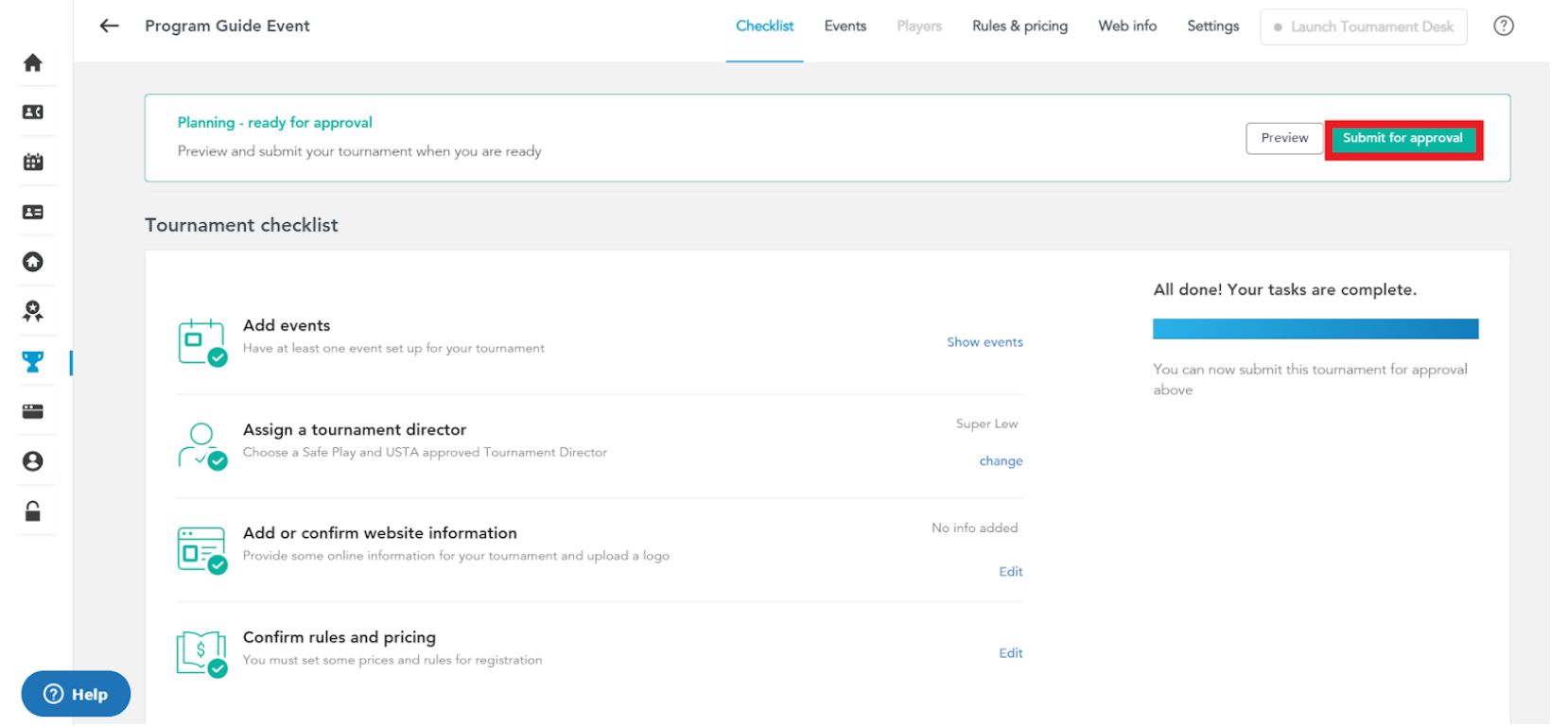 If the Submit for approval button is grayed out, you have not completed your checklist.

Click on complete the checklist to see what is outstanding. Once you have completed the checklist click submit for approval.

Review the Submit tournament message and click submit.


Pay the Tournament Sanction Fee

Enter your payment details and click Save Card.

Your tournament has now been submitted and the pending approval banner will display on the tournament page.

You will get a confirmation email that application has been sent and will also receive another when it is approved, or declined/request for changes by the section.

Your tournament will automatically be published once approved and inline with the registration dates.

Please note: If you need to make edits to the tournament after it has been submitted, please reach out to your section/district staff for them to do this for you. You can not change the cost after the tournament is open for registration, so make sure this is correct.