You can add courts to a facility/facilities where your tournament will be held. This will allow you to schedule the matches on each court.
Step 1: From Tournament Desk - Schedules, click Facilities.

Step 2: Here you can Add Facility or click on a facility listed under Locations.
If you wish to Add Facility you will need to state how many courts are at your facility and also provide an abbreviation, which will be shown on the draw. i.e. West College Park could be WEST or WCP.

Step 3: Under Court Configuration, click Configure Courts.

Step 4: Click add courts, then click add new courts at the bottom left to add the number of courts needed.
Step 5: Now the court will be listed. You can edit the court availability time by clicking on the time listed.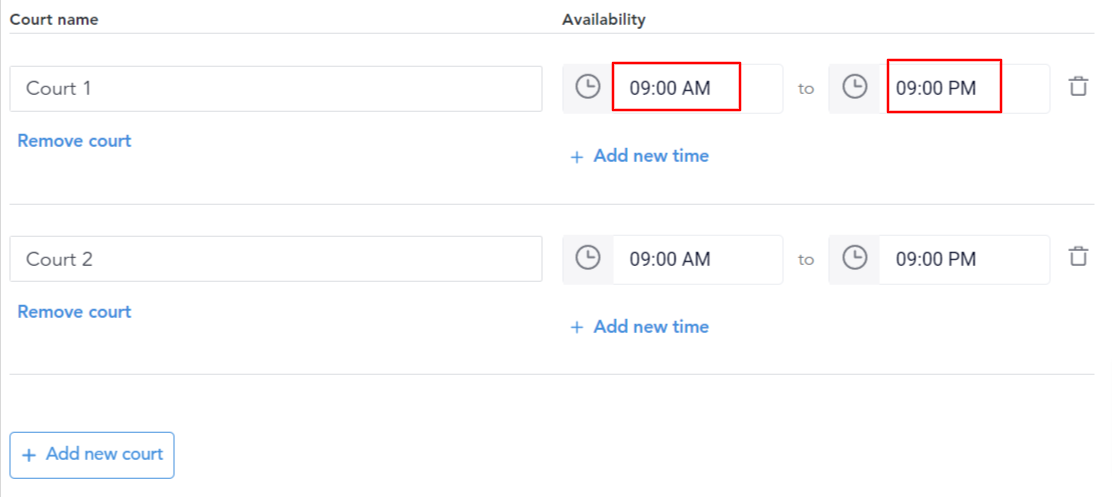 Step 6: Click Save Courts on the bottom right.
Step 7: Click Update to save the configuration.
You are now ready to schedule matches on the courts at these facilities.