This year, all US Open tickets are mobile. These tickets can be accessed and managed on your phone, through the 2021 US Open App or through your US Open Account Manager on a web browser. The steps below explain how you can sell your ticket(s) in three easy steps using the US Open App.
How to Sell your Tickets
View and Manage your Tickets.

From the US Open app, tap on your event to view your ticket(s). Then tap Sell.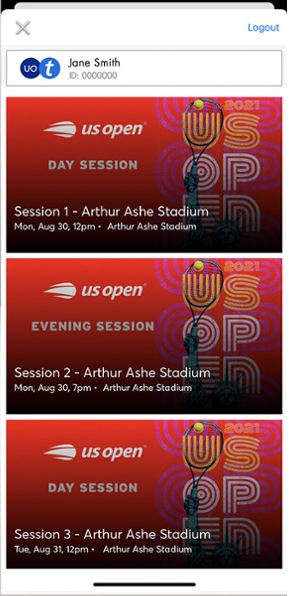 Select the ticket(s) to Sell.

Select the ticket(s) you'd like to list and tap SET PRICE.
Next, enter the amount you would like to list your ticket(s) for. The amount you're entering is the price per ticket and then tap PAYOUT METHOD.
Finally, set your payment methods, tap SELL TICKETS and you're all set.
Please refer to the guides below for additional information regarding mobile ticketing.