Using your US Open Account, you're able to manage and access your tickets online. The new sign-in experience consolidates your credentials to simplify password management while increasing protection against fraud and elevating fan support.
You can use the same username and password for your US Open account and Ticketmaster account if they're both associated with the same email address. The steps below explain how to login and access your tickets from the US Open website.
How to Login to your US Open Account

Access My US Open Account.

From the TICKETS drop-down list, click My US Open Account.

From the US Open Account Manager webpage, click Sign In at the top right corner.

Sign in to your US Open/Ticketmaster Account.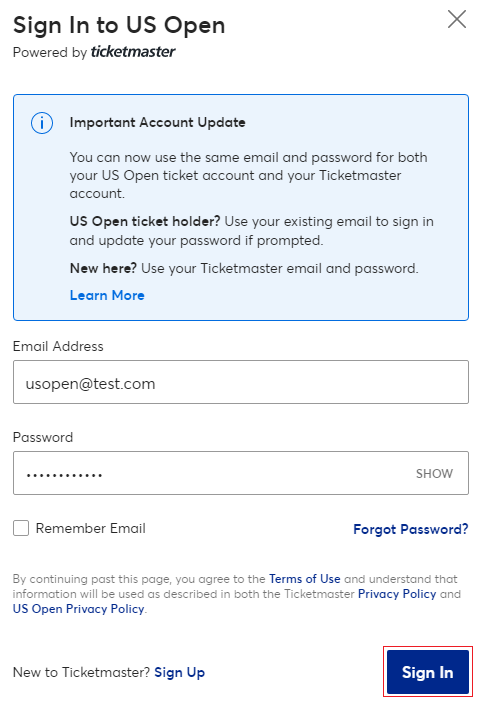 Access your Tickets.

Once you are logged in, click on My Events in the header to view your tickets.