All US Open tickets are mobile. These tickets can be accessed and managed on your phone, through the US Open App or through your US Open Account Manager on a web browser. Please refer to the guide below for additional information regarding mobile ticketing.
To learn how to reset your US Open/Ticketmaster account password, please follow the steps below.
How to Reset your US Open/Ticketmaster Account
Access the sign in page through the US Open App.

Alternatively, visit the US Open Account webpage and click Sign In.

US Open Accounts and Ticketmaster accounts associated with the same email address can use the same username and password.

Click Forgot Password? at the bottom of the page.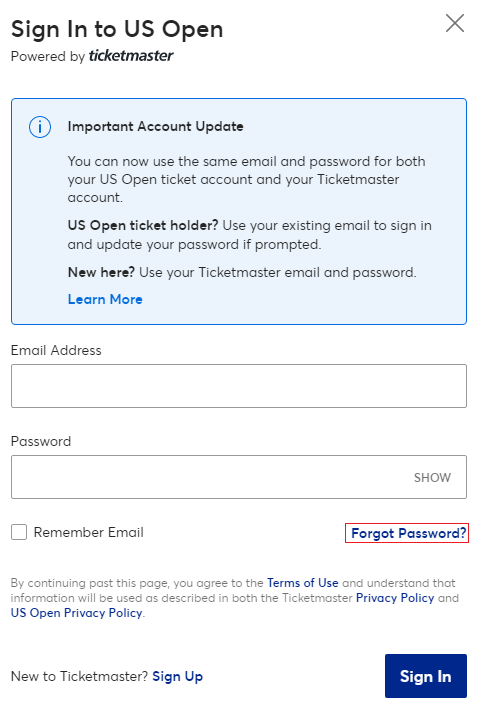 Send the Reset Password Code.

Enter the email address used for your US Open/Ticketmaster account and click Next.

A message from customer_support@email.ticketmaster.com will be sent to the email address you provided with a code. This email may take a few minutes to be received.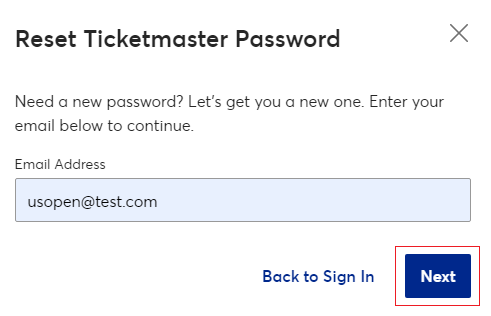 Input the Password Reset Code.

Copy the code from the email message.

Input the code in the Reset Code box.
Click Confirm.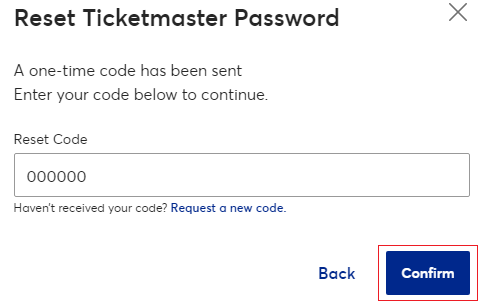 Enter a New Password.

Type a password of your choice and click Reset Password.

The password must include at least 8 characters, a letter and a number.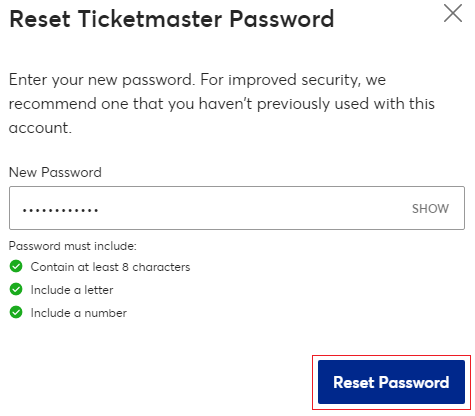 Once you reset your password, you can access your US Open/Ticketmaster account.