Players are able to search for Camps using filters to find events by gender, age, level, distance, and more.
How to Search and Register for Camps
Visit USTA.com and hover over PLAY TENNIS.

From the drop-down menu, click Find Tennis Programs.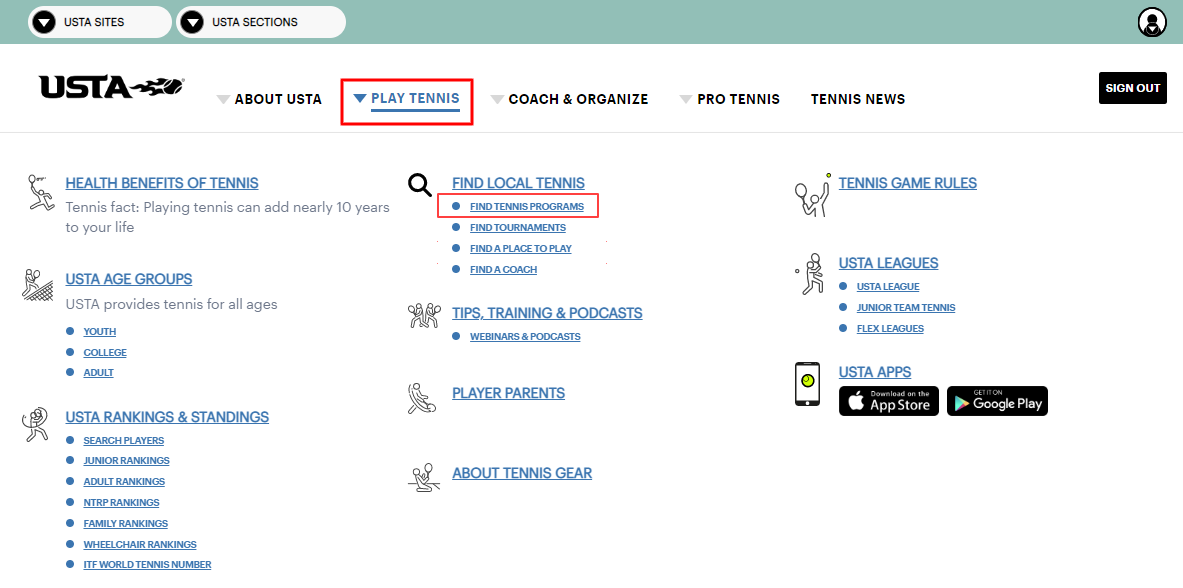 Search for a Camp.

On the Programs tab, you may begin your search by clicking Camps and then entering your location. You can enter in your zip code or city.

Review the Search Results.

This will pull up all the camps available based on location. First use the location and date filters to find a camp that would suit you best and select search. Once you have done this, more filters will appear.
The filters on the left are based on distance, certified coach, program type(adult/junior), and play level. If you do not get any results, you may want to remove some of the filters to see more camps.
You can also filter by Distance, Date and Price using the drop down on the right.
If you see a camp you are interested in, click on the box and this will open up an overview page with more information.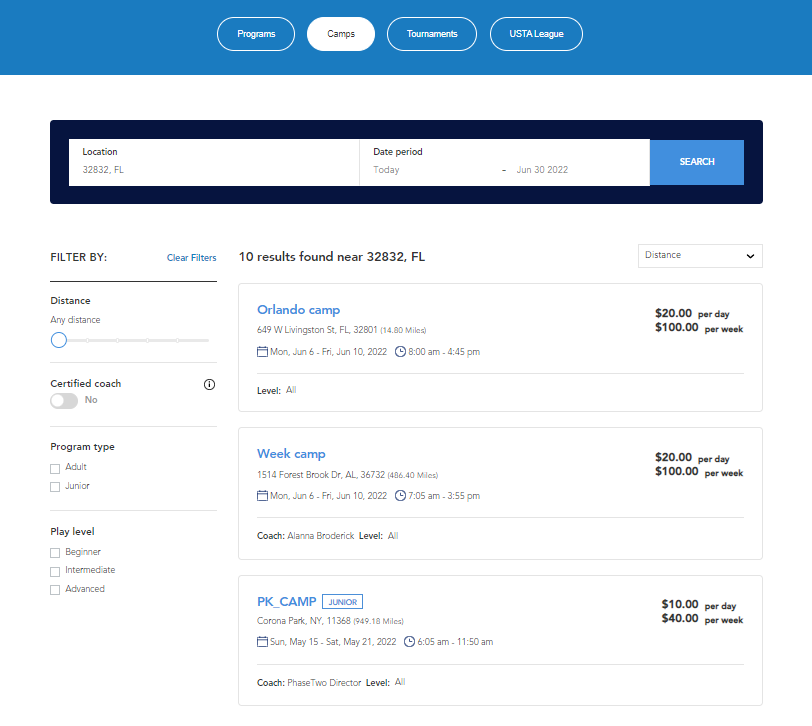 Review the Camp's Overview page.

The coach/organization can set up their camp in different ways, some may offer morning and afternoon and/or full day sessions. The above is an example of a one week camp with multiple options of sessions.
To register you click/highlight the boxes will select the days/sessions on box on the session(s) you wish to book onto and then the CONTINUE BOOKING button.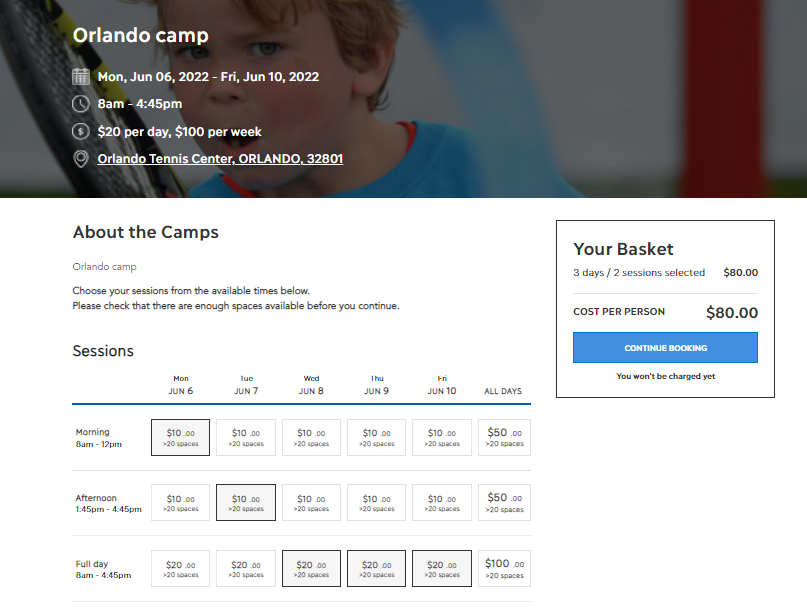 Select the player(s) and review the Terms and Conditions.

Then select the player(s) that you wish to register for, you can add more players at this stage if needed.
Check the Terms and Conditions, enter the discount code if you have one here and then click Pay Now.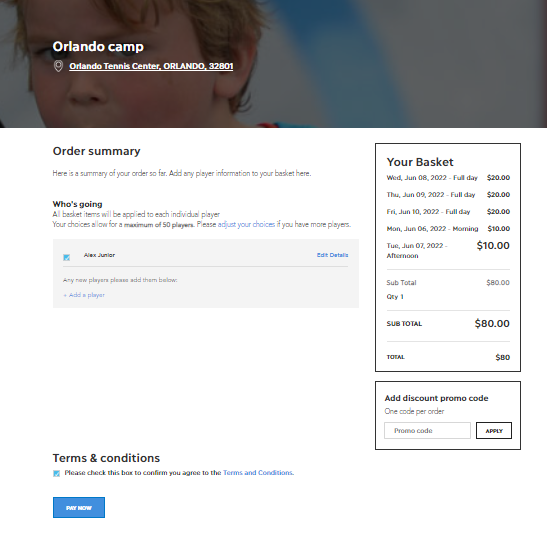 Review your Booking.

You will receive the confirmation screen and an email to confirm. If you have any further questions about the camp, please reach out directly to the coach. The email will be available on the confirmation screen.