Once the player selections have been completed and finalized and you have clicked Charge Players in Serve Tennis you will get a confirmation that the payments will be collected. You can check the payment status for each player by going to the Players tab in Serve Tennis. A timeline for the tournament registration payout process is included as well as step by step instructions to collect tournament payouts.


Timeline for Tournament Registration payouts
How to Collect Tournament Payouts
Timeline for Tournament Registration Payouts
The graphic below explains the process and time taken for tournament registration fee payouts.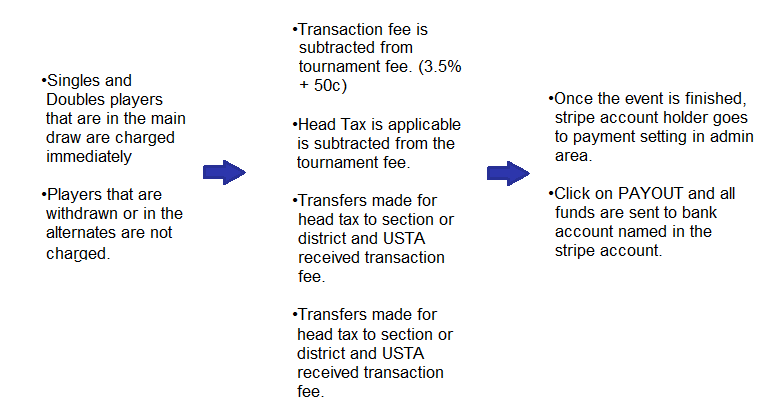 Please note: Although the above says 'post player selection' is immediately, some payments may appear immediately, some may take a little longer- this is down to the bank the person paying the registration fees uses. We recommend returning to the players page and payments page 12-24 hours later to check before collecting any unpaid payments.
How to Collect Tournament Payouts
Stripe Express accounts are all set up with a manual payout schedule. You can view the payment status in the payment settings tab of Serve Tennis at any time. In this view, you will see when there is money available to payout, or soon to be available. From player selection, it can 1-3 days to process the payments. After this time you should see the money in your accounts to payout. To view your payment settings, please follow the steps below.
As a named account holder of the Stripe Account, sign in to Serve Tennis and

click on the tournaments module.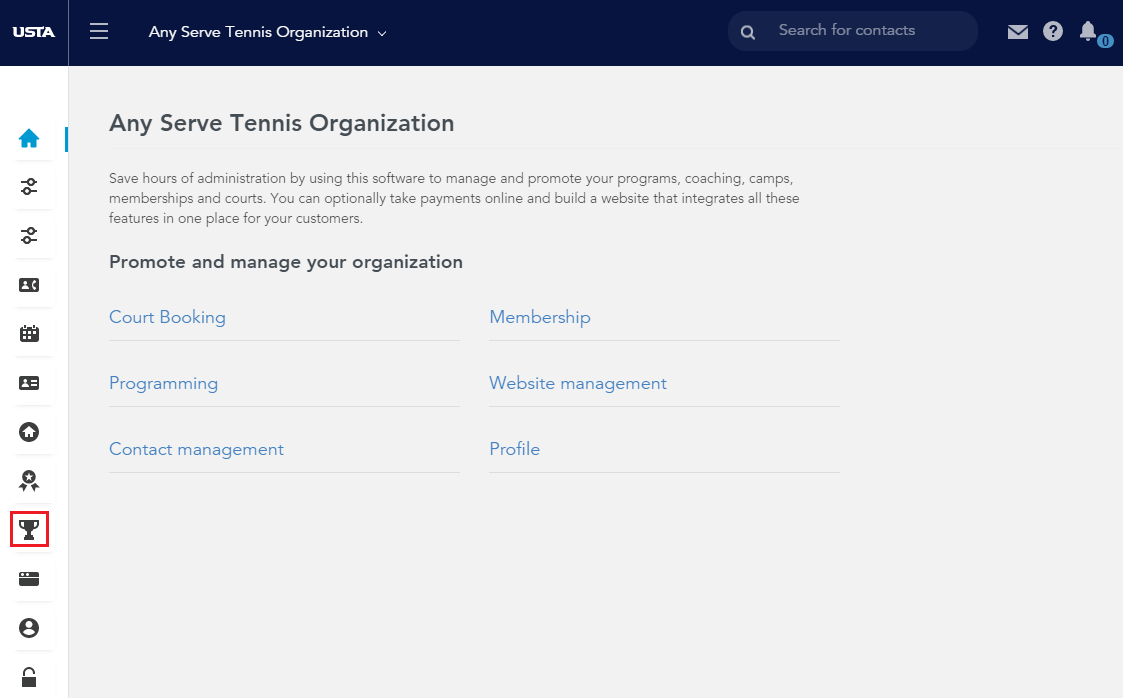 Click Payment settings in the top menu of the tournament module.

Available Amount will show what you can access at this time.

Pending Amount will be available in the next day or so.

Click Payout to transfer the available funds to your bank account.

Only the Stripe account owner can accept the tournament payout. If you don't see the Payout button listed on the account, you're not the account owner for this Stripe account.

A confirmation page will appear, click Confirm to accept the payout.

Please note it will take

2 business days*

for the funds to appear in your bank account.

* For every new

Stripe

account, it can take between 7 and 14 days for the first payout to be generated Stripe Guide on Waiting Time for First Payment. This delay allows

Stripe

to mitigate some of the risks inherent in providing credit services. After the first payout, future payouts will resume a normal 2 business day payout schedule.

If you see N/A in the Available Amount/Pending Amount and the Manage on Stripe button isn't available, then you do not have access to initiate the payout. Only the named account holder for the Stripe Account can collect payouts.