Safe Play approved coaches can share and unshare their coach profile to connect with parents and players through the Net Generation app. Below are steps that a provider can follow to complete either process.
How to Connect
Select the Account icon found in the top left corner of the app.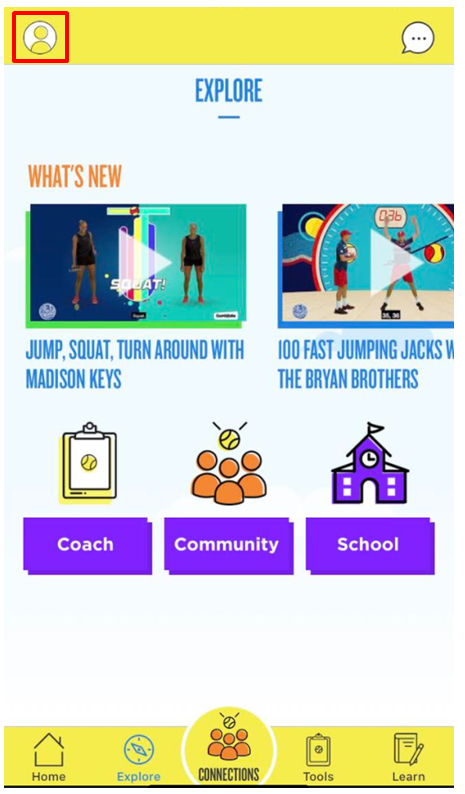 Under, connect to a parent or player, select share my profile.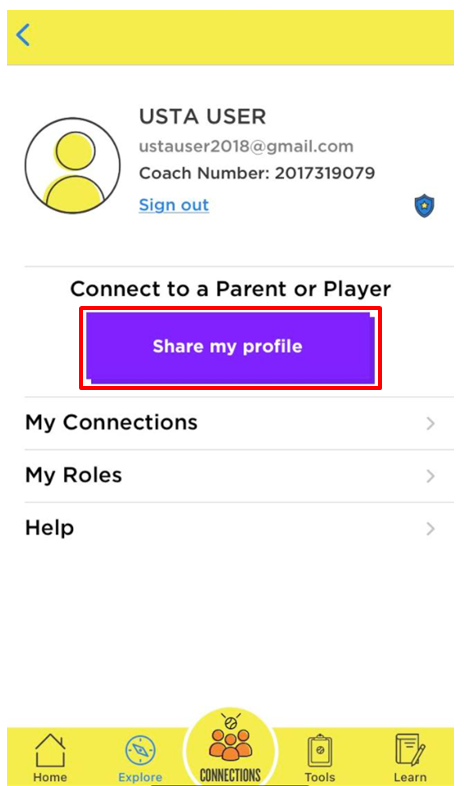 Next, you can choose how you would like to share your profile information. In this example, share via text message has been selected.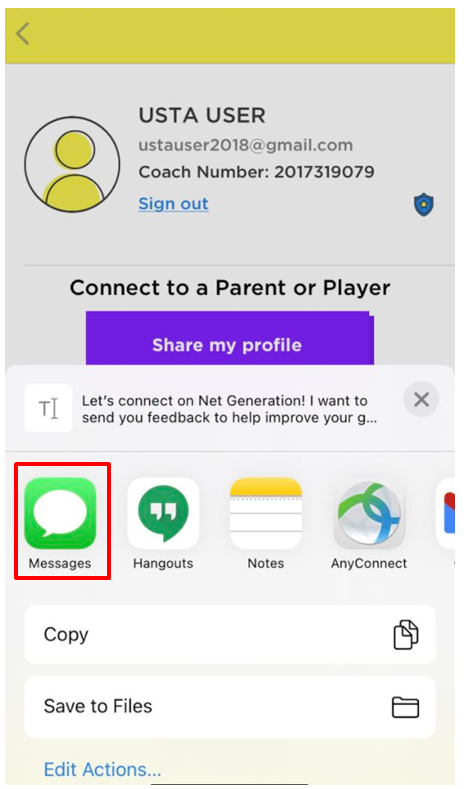 As shown below, your Coach number will be included in the text template to share with parents/players. Parents/Players will then enter the Coach number in order to connect (see How to Connect With a Coach Through the Net Generation App guide).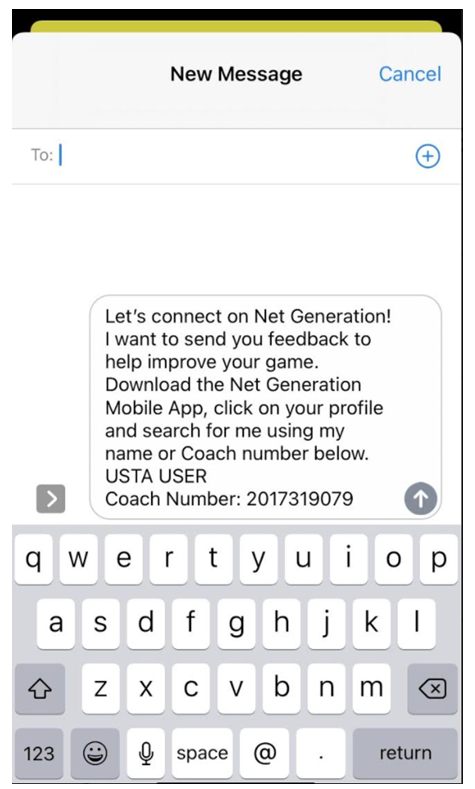 After the parent/player has completed the steps to connect, the provider will see all connection requests under My Connections.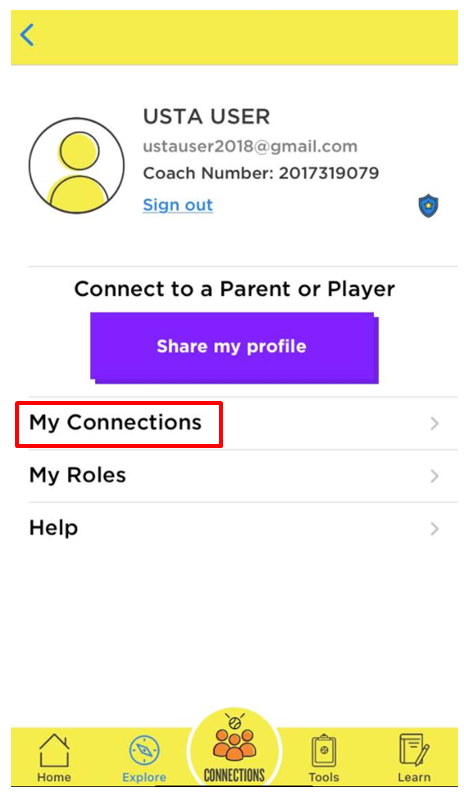 After selecting My Connections, providers can accept a request by selecting the green checkmark.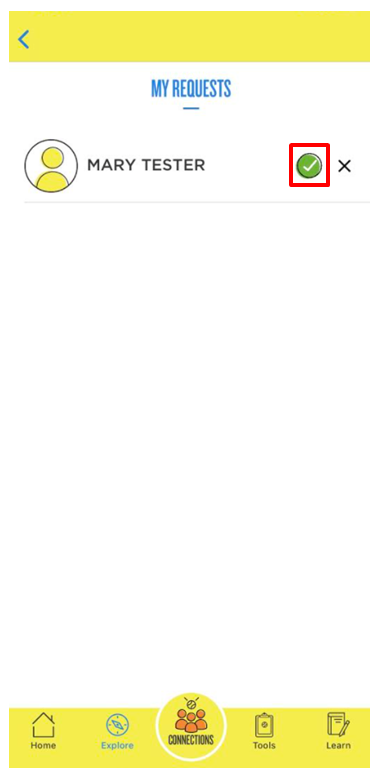 After the green checkmark has been selected, you have successfully connected with the parent/player!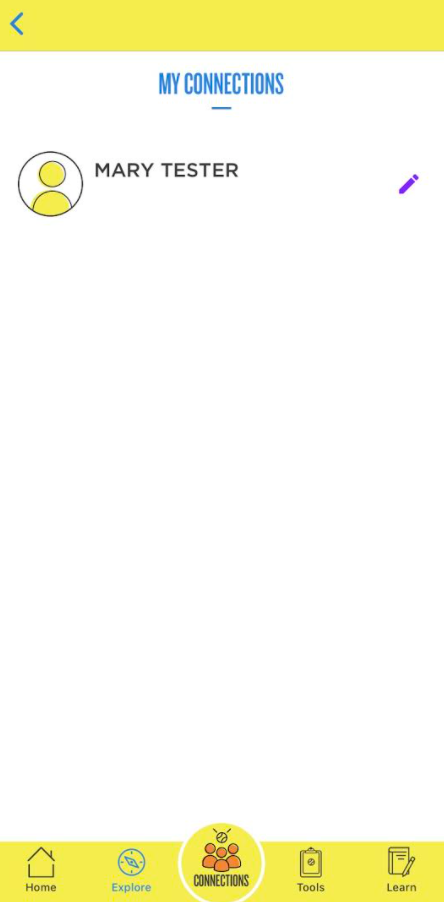 Removing a Connection
If you would like to remove a connection, click on the edit icon to the right of the player's name in the My Connections part of your account.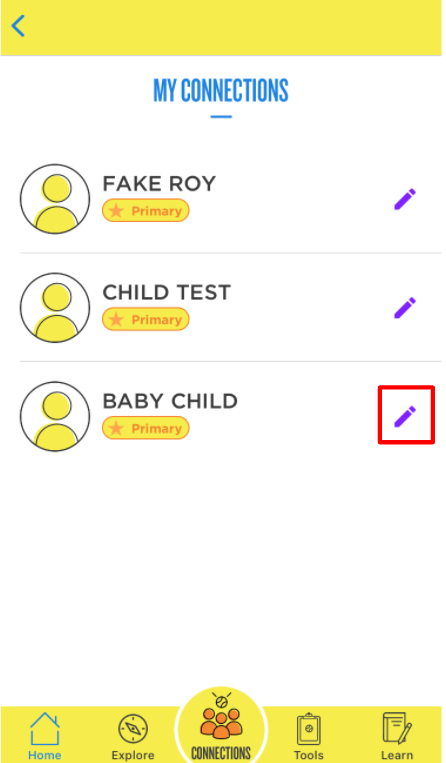 Click on Remove Connection in the bottom pop-up and then click Remove to confirm removing the connection or Cancel to keep the connection.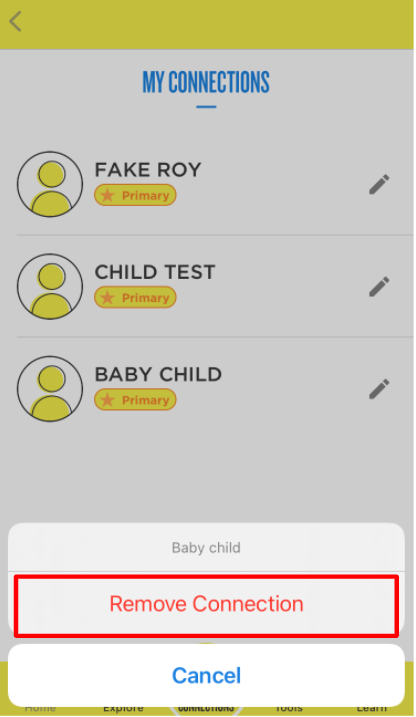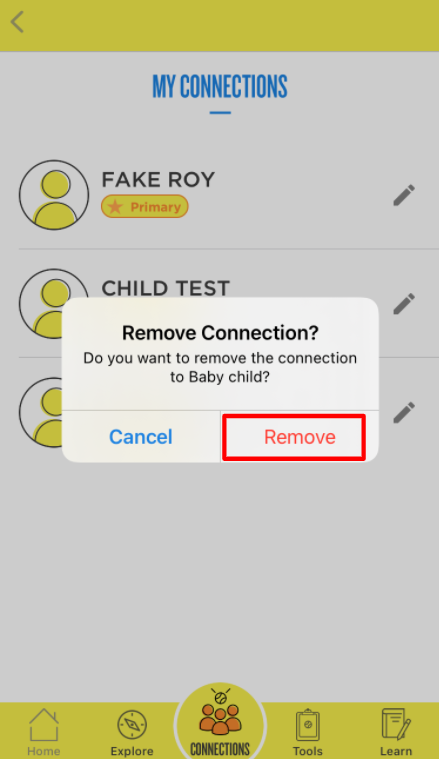 If you clicked on Remove, the child is no longer connected to your coach profile. If they wish to be connected to you again, they will need to send you a new request.