As a tournament director, it is useful to have access to the player information, such as phone number, email address, and players WTN. To view this information within tournament desk, please follow the steps below. Depending on where you are looking at the profile, i.e. if on a phone, you will be able to click on the phone number to call the player. You can do this with the email as well.
How to view the Player Profile in Tournament Desk
Launch Tournament Desk

Navigate to Tournament Desk by clicking Launch Tournament Desk on the tournament menu.

You can access the Profile via Participants tab or Draw tab in the draw

Participants tab

Click the 3 dots under actions to view the player options for a specific player.

Select View player profile from the player options.

View the player's profile. A player's profile will show name, age, email, phone number, events, section, city and WTN (Singles and Doubles).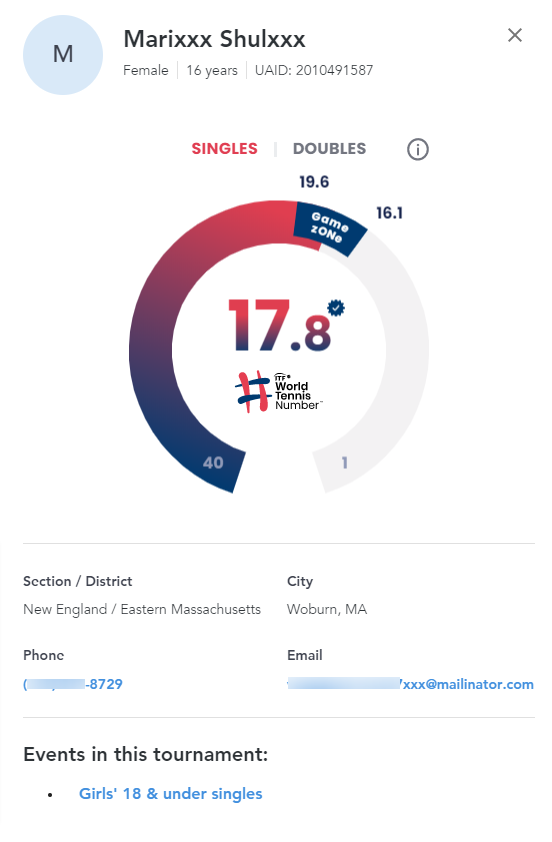 Note: the links for the phone/ email / event is clickable
Draw Tab

Click Draw tab and click the drop down next to players name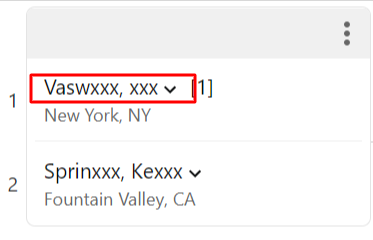 Select View Players Profile