The USTA Player Search is an online tool that allows you to find a player and view their profile. The profile provides ranking and tournament results as well as additional information about the player. Follow the steps below for using the
Player Search tool.
How To Search for a Player
Visit USTA.com and hover over PLAY. From the drop down menu, select Player Search.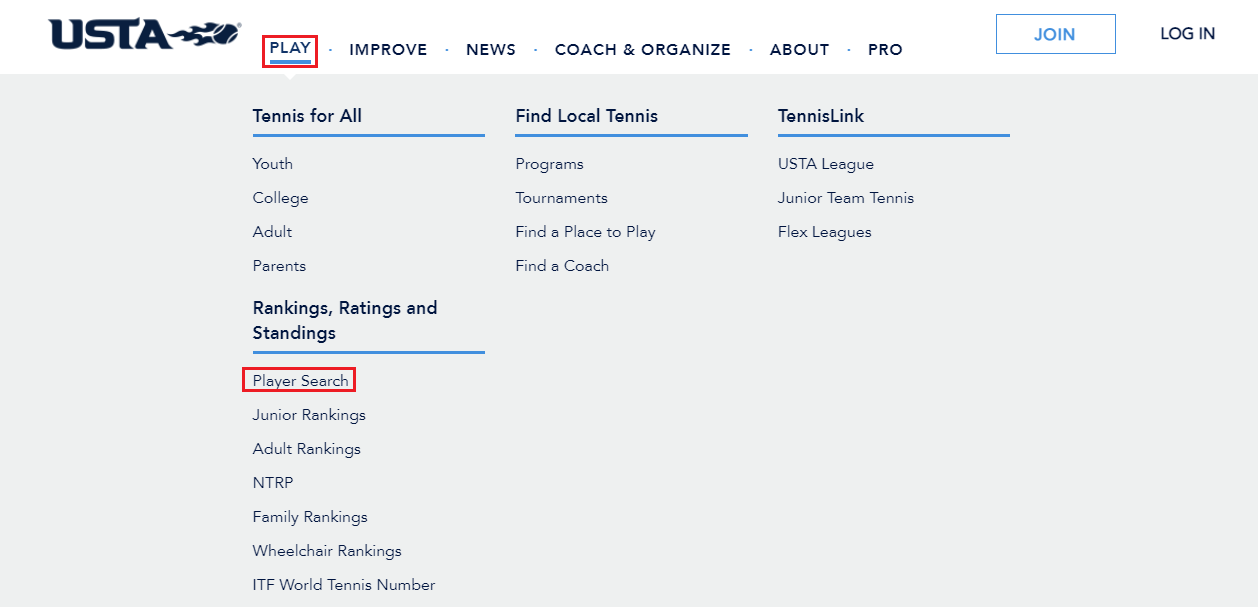 In the search box, type in their name or USTA ID.

Press the 'enter' key.

Results will appear with a list of all players relevant to your search.

Click on the player's name to view their Player Profile.

From the Player Profile, you have access to their name, city, section, district, gender, and NTRP rating (Adult) or Ball Colo

r (Junior).

On the profile, there are three tabs: Rankings, Results, and About. Each profile tab is explained in detail below.
Rankings
Here, you will find information regarding the player's ranking points on the National Standings List (NSL), i.e., the ranking list, points accumulated and where the player ranks in the Nation, their Section and District. You also have the ability to view past rankings.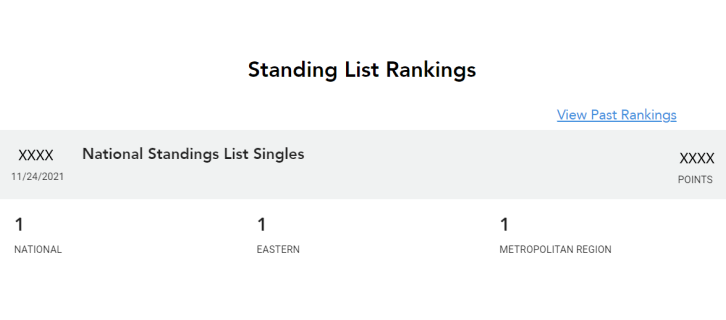 Results
This tab shows a player's tournament results for the past 52 weeks, in which ranking points were earned; listing the tournament, event played, points table used, level and date of the tournament. Event points earned are also shown, along with what round the player advanced to, their opponent, win-loss and match scores.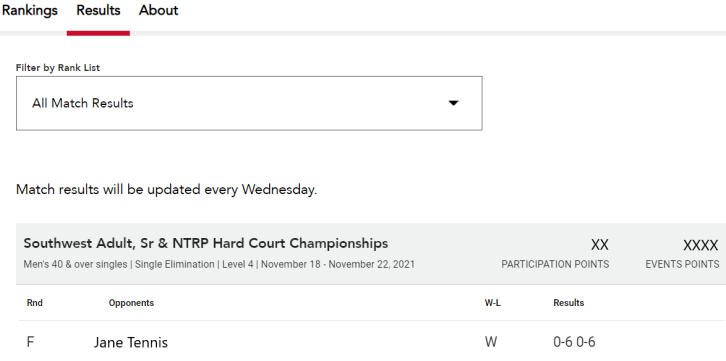 About
In this tab, you can view personal information provided by the player (if they have chosen to share any). This information includes, dominant hand, backhand style, play style and favorite court surface.