You can add courts to a facility/facilities where your tournament will be held. This will allow you to schedule the matches on each court. For more information on scheduling, please refer to the Scheduling Matches in Tournament Desk Overview.
Manage the facilities and Courts
How to Add a Facility and Configure Courts for Tournaments
Launch Tournament Desk

Navigate to Tournament Desk by clicking Launch Tournament Desk on the tournament menu.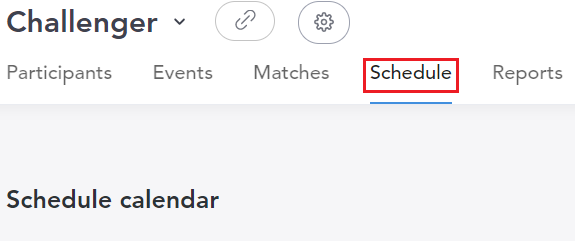 View your facilities.

Click on Manage facilities to access the

facility or facilities where your tournament will be held.

Manage your facilities.

You can

Add a new facility by clicking Add facility.

If you wish to Add Facility you will need to state how many courts are at your facility and also provide an abbreviation, which will be shown on the draw. i.e. West College Park could be WEST or WCP.

To edit an existing facility, click on a facility listed under

Locations.

Configure the facility courts.

You can configure the courts when adding a new facility or editing an existing facility, by clicking

Configure Courts in the facility details.

Add Court information.

To add a new court, click Add new court, and

edit the court availability time by clicking on the time listed for the new court.
To delete a court, click remove court.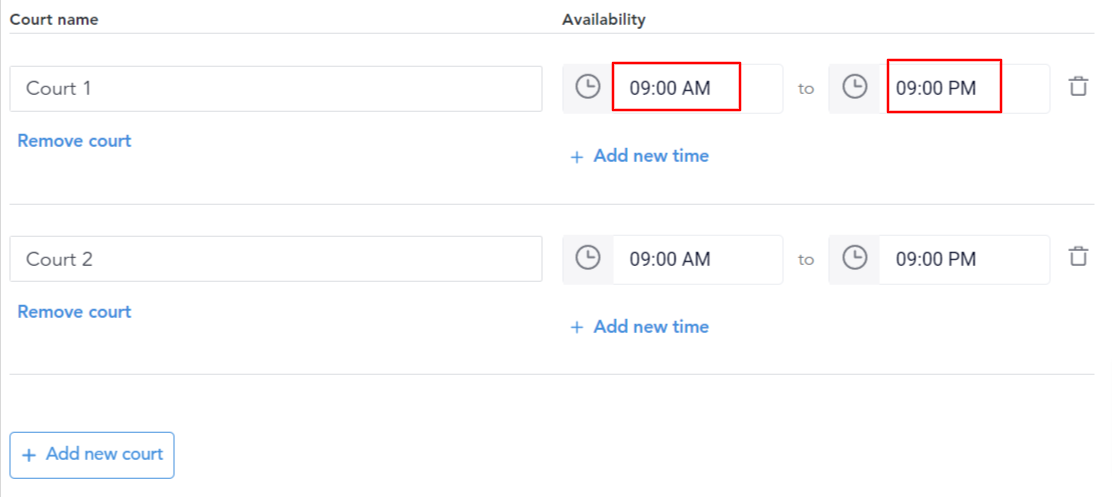 Save your court information.

Click Save courts to save the changes made to the courts.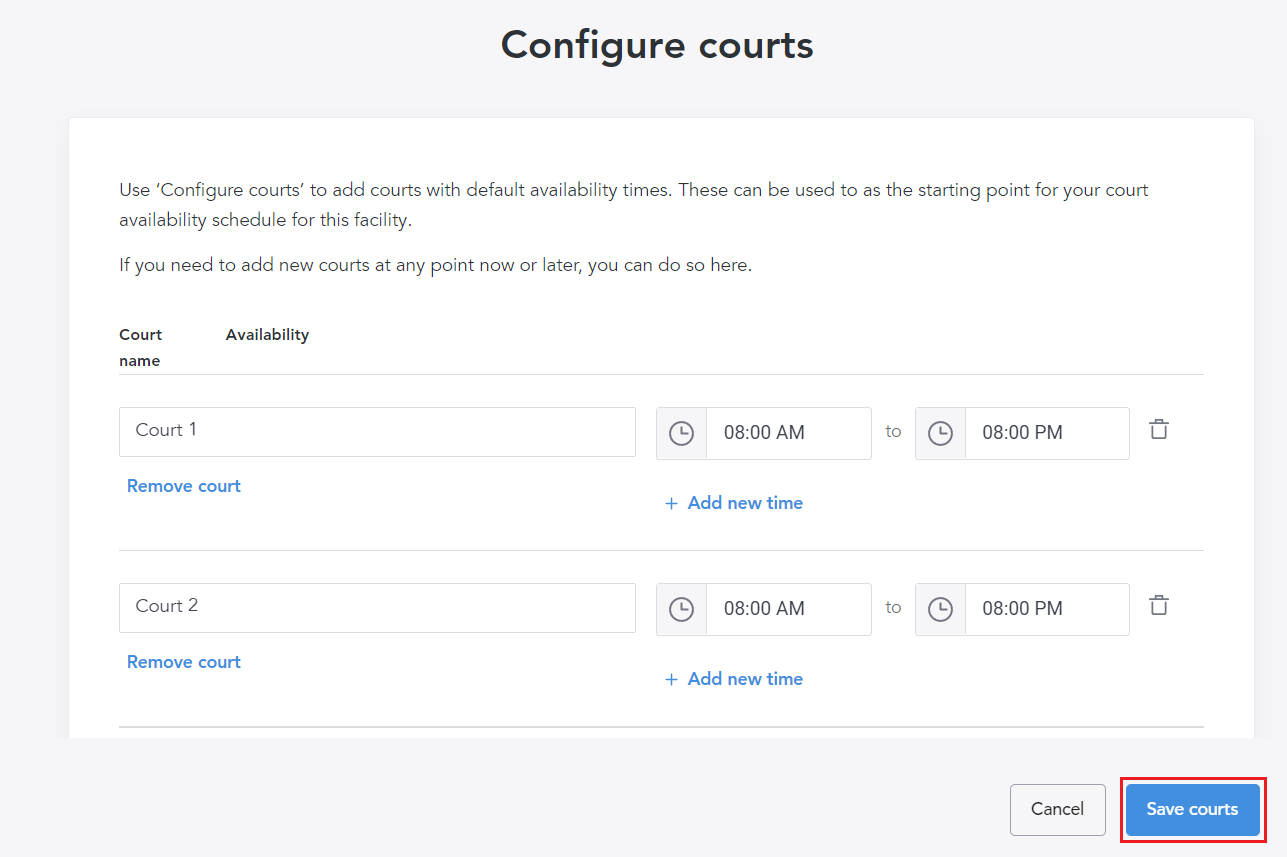 Finalize the facility changes.

To finalize the changes to the new or edited facility, click on Update on the facility details.

You are now able to schedule matches on the courts at these facilities.

Manage the facilities and Courts
Status of Facility - enabled or disabled
The 'status' toggle can be used to turn the facility on or off as needed: It can also turn courts on and off as needed. Below is the whole facility.

If the toggle is turned off

then the following will happen:

Via the 'Assign court' button on the schedule page

Will be removed from the 'On court' component

The facility will be removed in the 'Schedule time' menu item

The facility will be removed in the 'Reschedule' button on the Conflict reports page

The facility will be removed from the 'Autoschedule' component

All courts associated with the facility will be disabled so that matches can not be scheduled on them
If a match is on court and the facility is toggled off then the match will still be linked to the facility but it won't be displayed in the on court module.
Edit the Status, Name, Availability of Courts
Tournament Directors can set up court availability in a facility using Court Configuration for their tournaments.

To do this: In tournament desk - schedules tab - manage facilities -
Click COURTS on the facility you wish to edit, you can:



Then click the three action dots on the court you wish to edit.


Add default Court Configuration

Delete Courts

Edit Availability

Edit Court Name

You can turn the whole court off by sliding the toggle left. This will disable the who court: