Rankings are available to view in the players view in the tournaments module. You can view and download the rankings list to a CSV file.
To show the rankings, you will need to generate the rankings list in the player selections first. Follow these written steps or watch this short video guide.
Step 1: In Tournaments Module, select players tab and Entries

Step 2: Select the event you wish to see the rankings for. i.e. Men's Open Singles/ Boys 16's
Step 3: If you will see No Ranking in the Ranking column. The next step is to go to the Player Selection Tab

Step 4: Select the event in the players tab: Click on Sort by and select Rankings

Step 5: Click on Entries again - and you will see the rankings showing.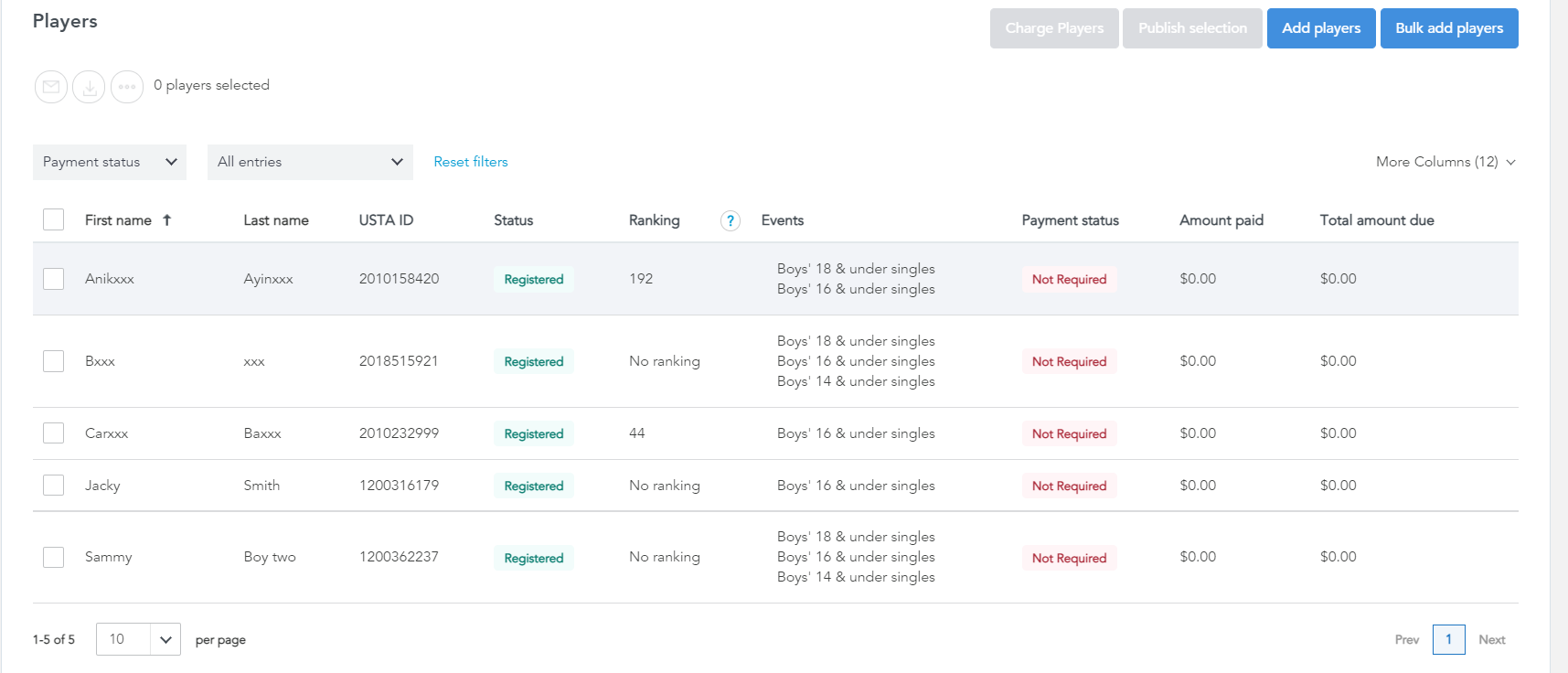 Note: You will need to do this for every event in your tournament.
To download this information you can follow this guide: Viewing and Downloading Player Lists in Tournaments