Round Robin manual scheduling is completed slightly differently from elimination draws. To complete the Round Robin schedule:
Step 1: Create the Round Robin Draw. Click here for information on creating draws, or reference this guide to create a Round Robin Draw with a playoff.
Step 2: Left click into the box of the first match you would like to schedule.
Step 3: Click Schedule Match.

Step 4: Click on the date and time field as shown below. You will then be able to make a selection within the date and time picker.
Step 5: Select the designed date and time and click Save details.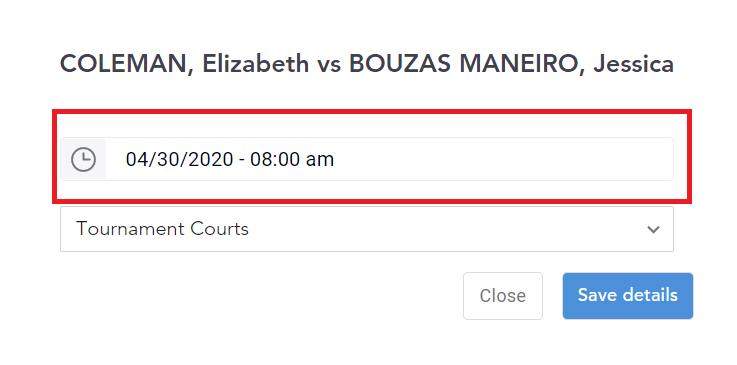 Step 6: The match will now display as scheduled. Repeat this process for all the matches in the Round Robin that you want to schedule.
TIP: Repeating the steps in this process will also allow you to edit the schedule.