Tournament Directors will invite the referee through the tournament admin pages. They do that from within Serve Tennis following the steps in this guide: Referee Selection. Once selected, the referee will receive an email asking them to accept the invitation.
Please see the following steps to accept the invitation. This will enable your access to the tournament desk and tournament admin pages.
Accepting a Referee Invite:
Step 1: To accept the invitation click on Register now. If you want to decline the assignment make sure to contact the Tournament director directly and ask them to remove you from the tournament.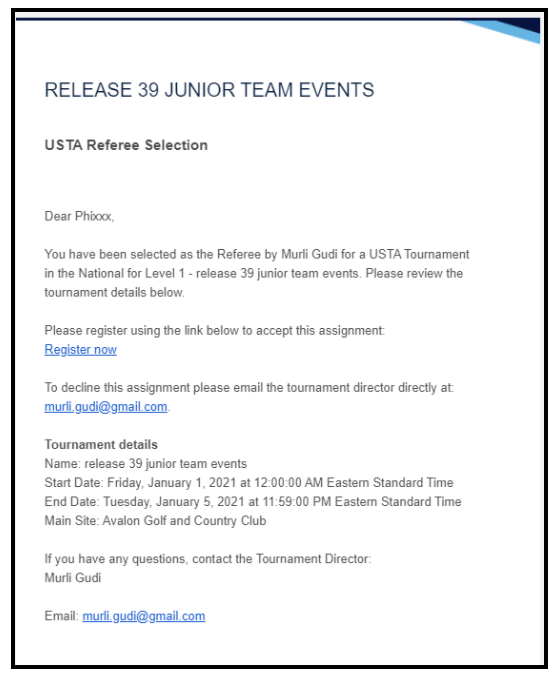 Step 2: Sign in using your Official First credentials which is the same as the usta.com account email address--no need to sign up for a new account. One account-all USTA.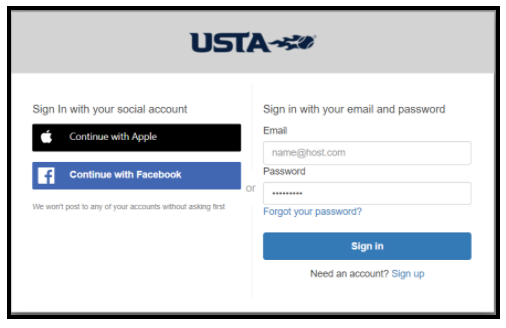 Step 3: Accept the terms and conditions for the invitation.

Step 4: You will be able to access the tournament via Tournament Desk after selections are finalized and the tournament director has launched Tournament Desk for the tournament you were invited to. You can log into Tournament Desk here: https://tournamentdesk.usta.com/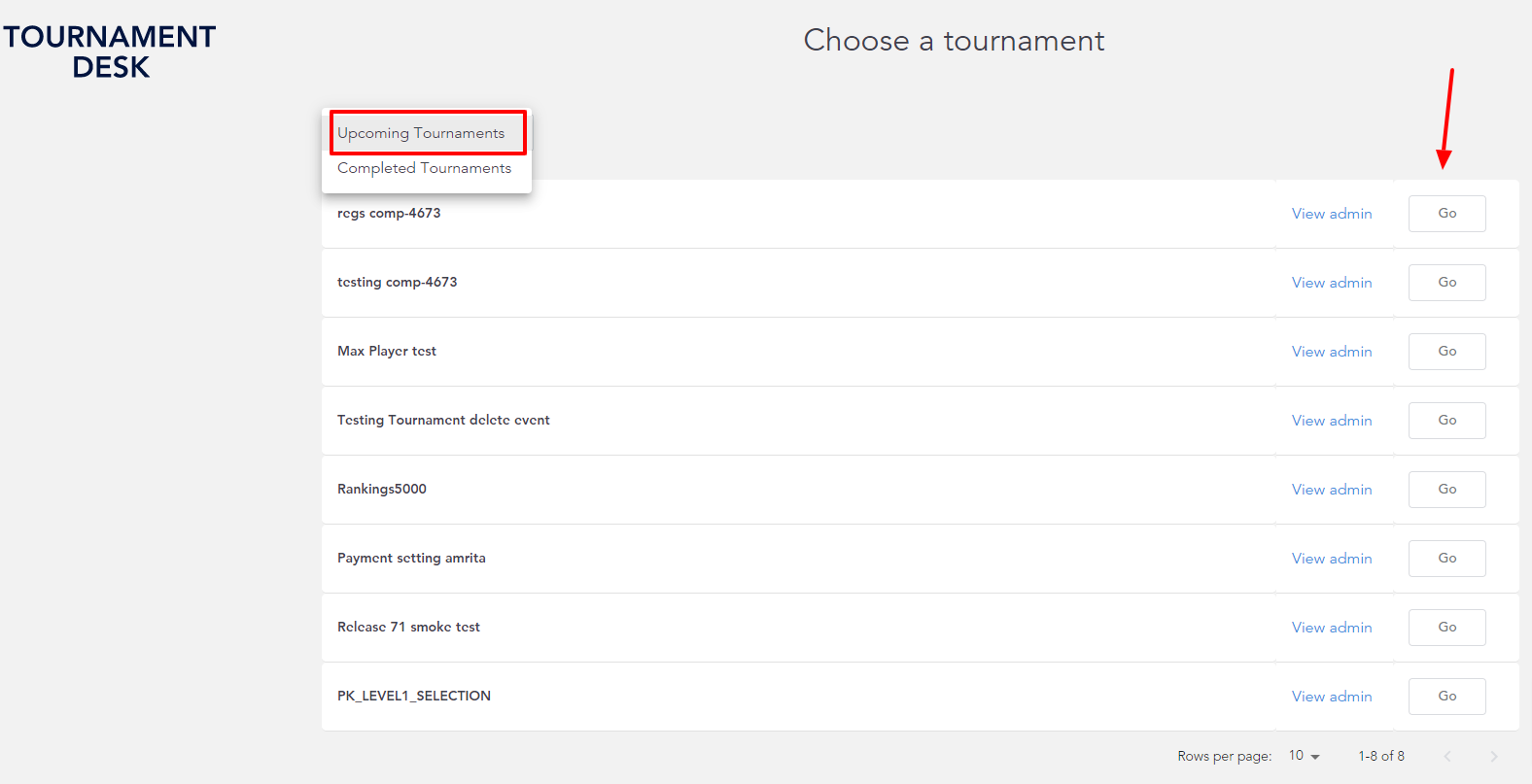 Please note, to have access to the tournament with the Serve Tennis Tournament Module, the tournament director will have to add you as an admin for the venue. Learn how to do this here: How to Add and Remove an Administrator to Your Account
For information about entering suspension points, please review this article: How To Add Suspension Points