To have access to USTA play opportunities, and stay updated on the sport or for your child (younger than 13) to be linked to you, you will need to first create USTA account. If you would like to learn more about USTA account options, click here.
If you need a USTA membership, you can sign-up with a membership after account creation, by following these steps. If you want to add a child to your account, please follow these steps. You are not required to have a membership in order to link a child to your account. The steps below explain how to get started with an account.
How to Create a USTA Account

Click PLAYERS/PARENTS as shown below.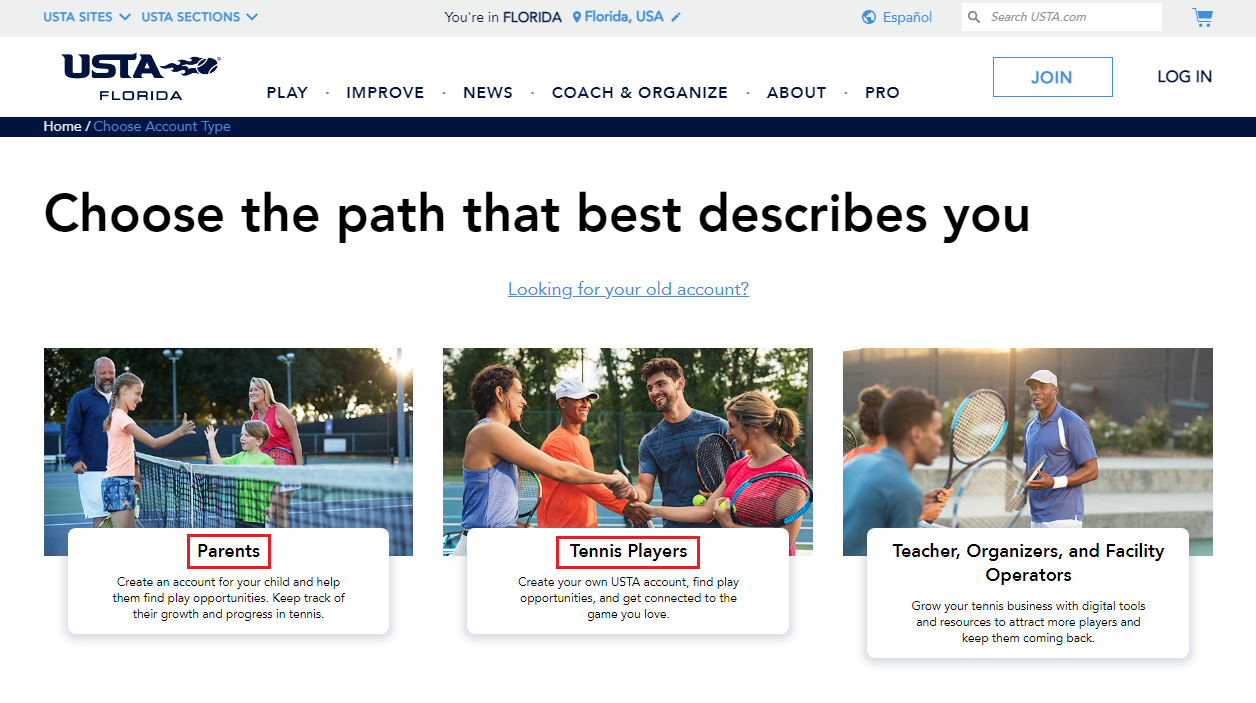 Click Sign up at the bottom of the screen.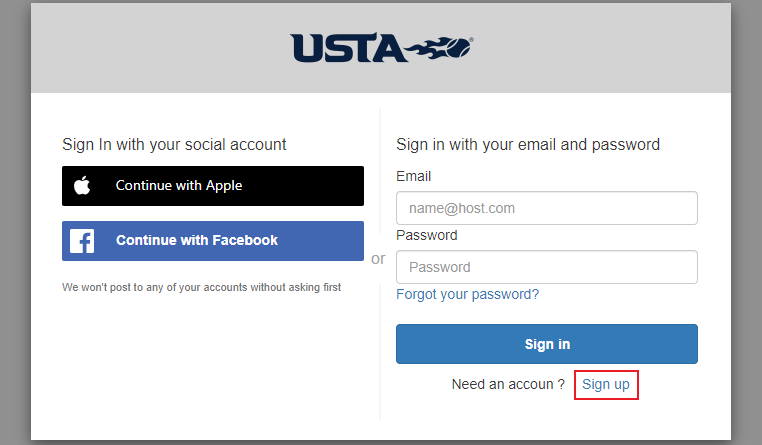 Input login information that you would like to use for your USTA account. This is the same information you will use to sign in to the account once created.

Enter an email address and password.
Click Sign up.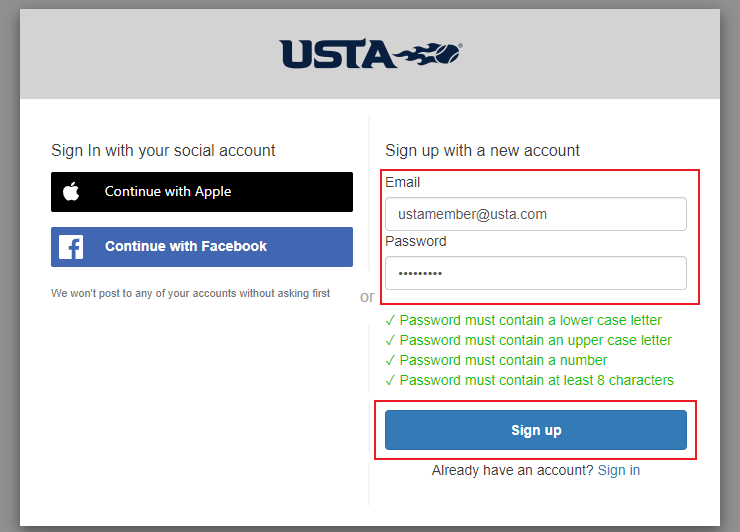 Complete Your Account Details
Personal Information
Complete all fields with your personal details. If you are a parent of a child who is 13 years old or younger, please input your details, not your child's.
Once all fields have been completed, click CREATE ACCOUNT.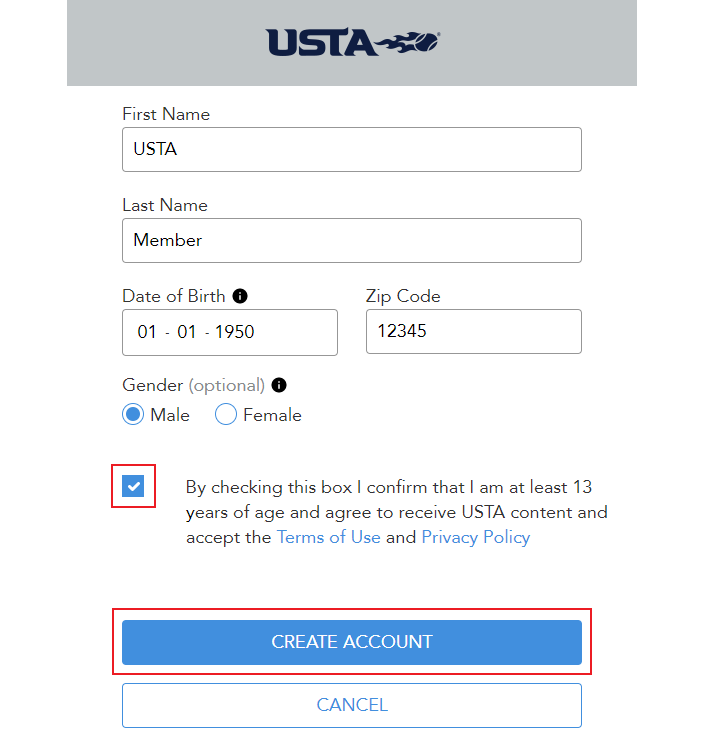 You have now successfully created a USTA Account and a unique USTA number has been assigned to you. Additionally, an email confirming your account creation and USTA number has been sent to the email address provided during account creation.
This USTA Number can be used in the registration process for Adult Leagues and Junior Team Tennis events. Additionally, other players you provide your USTA number to are able to search your player profile using the Player Search on USTA and invite you to participate in doubles tournaments as their partner.
Add Additional Account Information
After selecting CREATE ACCOUNT, you will be brought to the account page, which will allow you to provide additional optional information about yourself. This additional information can improve your USTA experience. The additional account information options are detailed below.
NTRP Self Rating
If you would like to participate in USTA Sanctioned Leagues or Adult Tournaments, you will need a rating. You can complete the Self-Rating during account creation by following the steps below or you can complete the self-rating later, by following the steps here.
Click SELF RATE.

Follow the prompts. Once the rating is complete it will reflect on your account.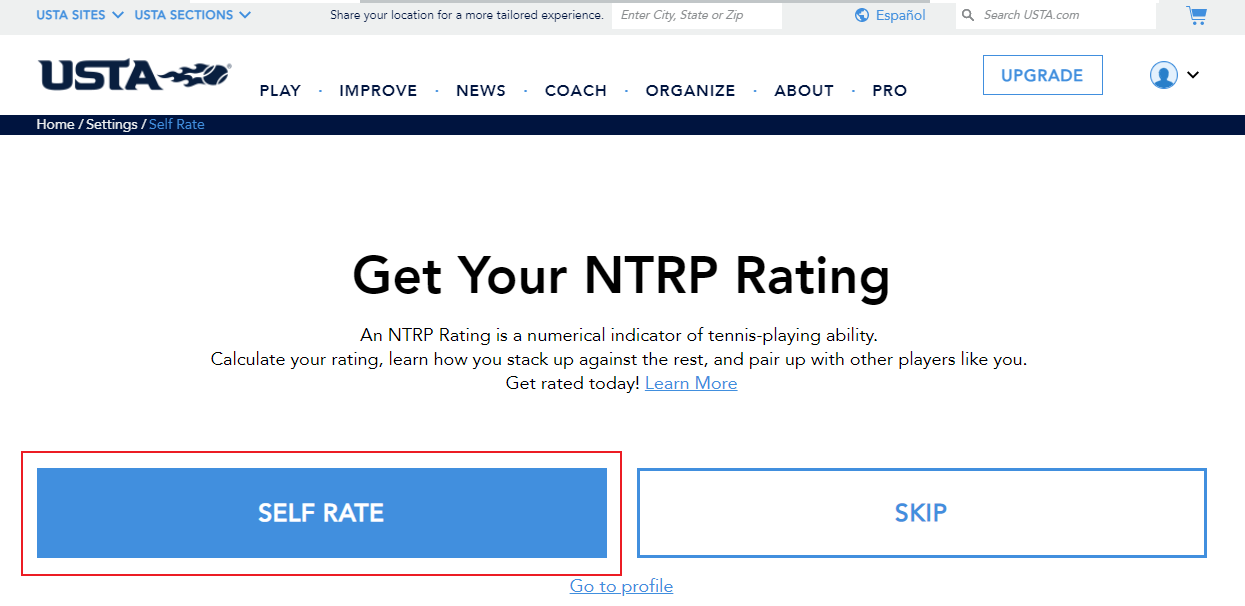 Notifications
To help keep you informed, you can add your phone number and address information to your account. You can add the information as shown below or later from the Settings tab.
If you've input information, please click SAVE.
If you would like to update your phone number or address later, please refer to these instructions.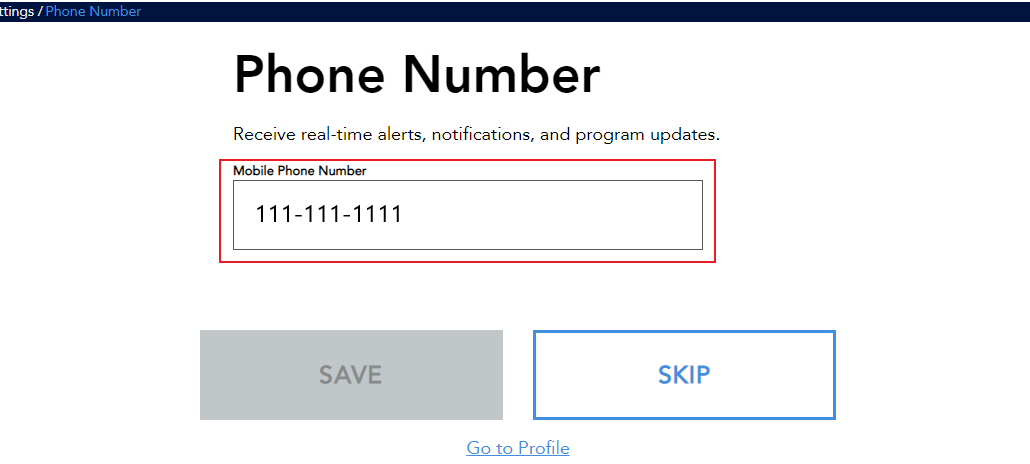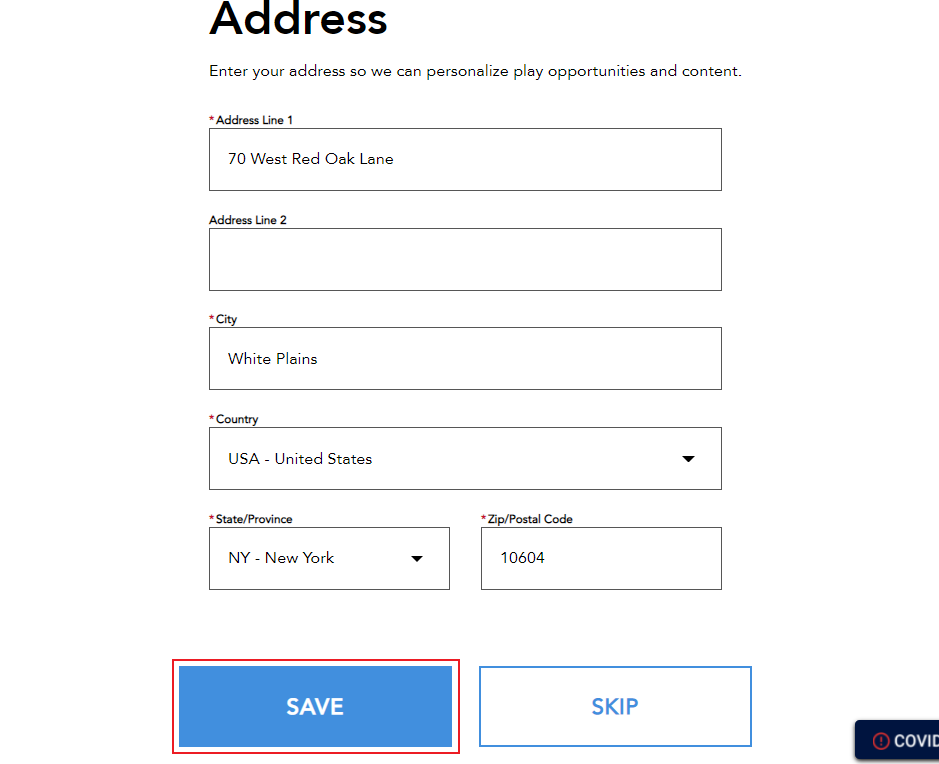 Heritage Information
Select the option that best describes your Ethnic or Racial Heritage.

Indicate if you are a wheelchair player.

Click SAVE after you've completed your selections.