How to Create a USTA Provider Account
Join the USTA.

Start by visiting USTA.com and click JOIN.
Then click GET STARTED under Teacher, Organizers and Facility Operators.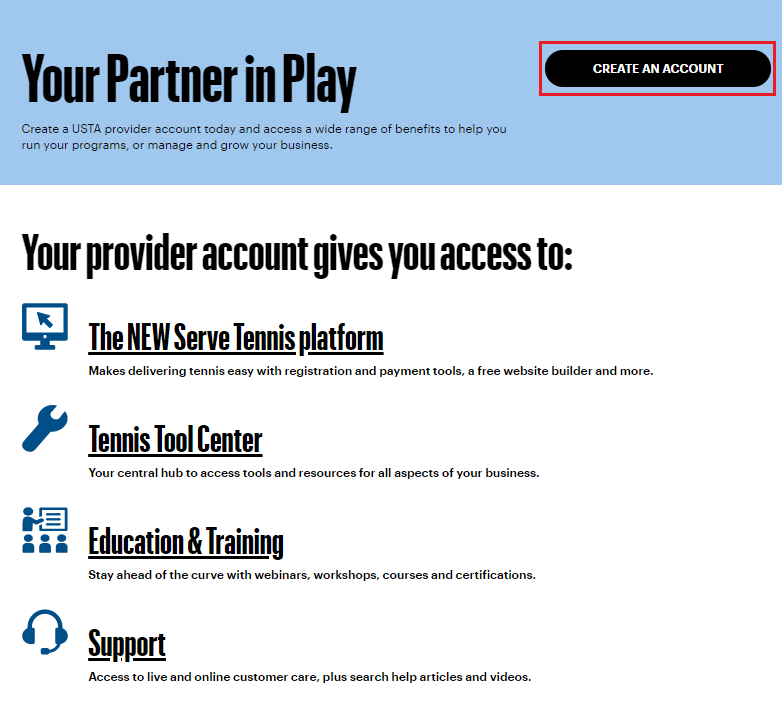 Input login information that you would like to use for your USTA account.
This is the same information you will use to sign in to the account once created.

Enter an email address and password.
Click Sign up.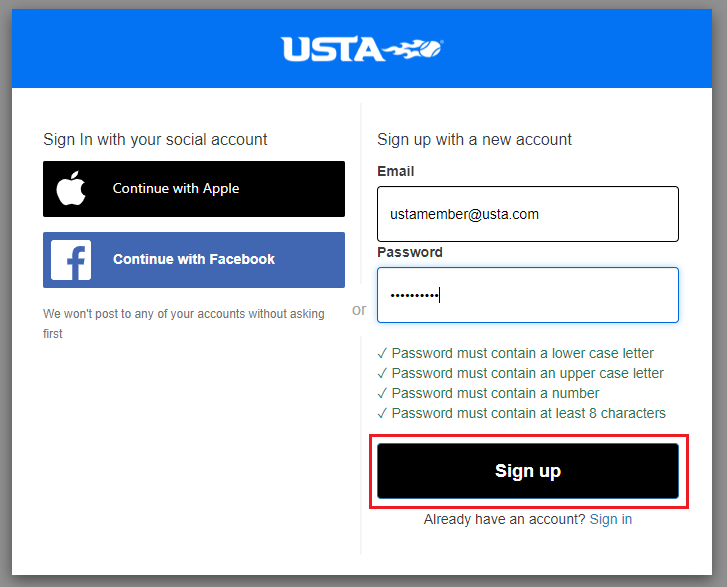 Complete all fields with your personal details.
Once all fields have been completed, click CREATE ACCOUNT.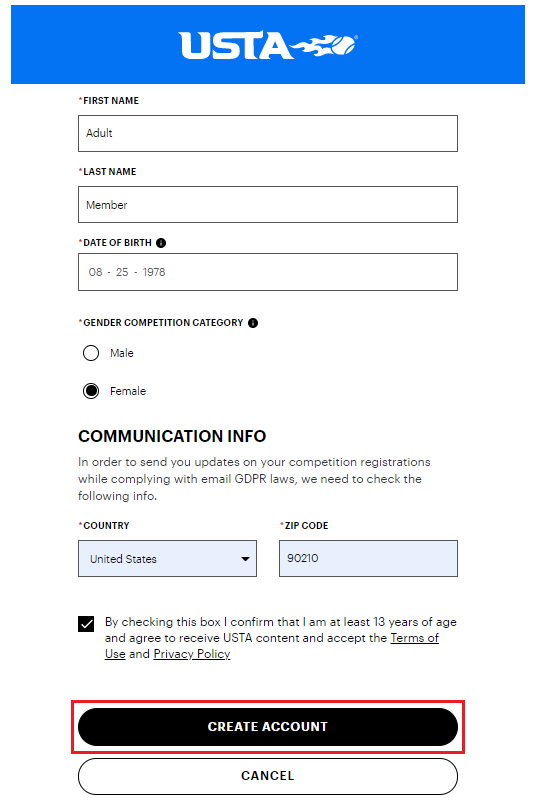 After selecting CREATE ACCOUNT, you will be brought to your account page.

From here you can provide optional information about yourself. You can add this optional information by following the steps for Adding Additional Account Information or you can select SKIP to complete these steps at a later date.
Additionally, a unique USTA number will be assigned to you. This USTA Number can be used in the registration process for Adult Leagues and more. For more information on your USTA number and where to find it, click here.
Provider Tools
Once you create your provider account, you can access these tools:
Makes delivering tennis easy with registration and payment tools, a free website builder and more.

To access Serve Tennis features and organize tournaments and coaching programs, you will need to be Safe Play approved and be linked to an organization.
Your central hub to access tools and resources for all aspects of your business.
Stay ahead of the curve with webinars, workshops, courses and certifications.
Access content from the USTA's leading experts from around the world. Through this mobile app, coaches can connect with their players to send practice activities, skill badges, constructive feedback, and skill assessments.

To access Net Generation's Coaching Tools you will need to be Safe Play approved and have completed your Coach Profile.