PlayTracker points are awarded for playing in specific Red/Orange/Green ball events. These points reflect a player's growth as they gain skills and expertise by playing these events. PlayTracker points are also used to promote a player to different competition levels.
If you would like to learn more about PlayTracker, please refer to the PlayTracker FAQs. Follow the steps below to view PlayTracker points for a linked child.
Viewing PlayTracker Points on USTA.com
From your USTA account, you can view a linked child's PlayTracker points and their progress by following these steps.


Sign in to your USTA Account.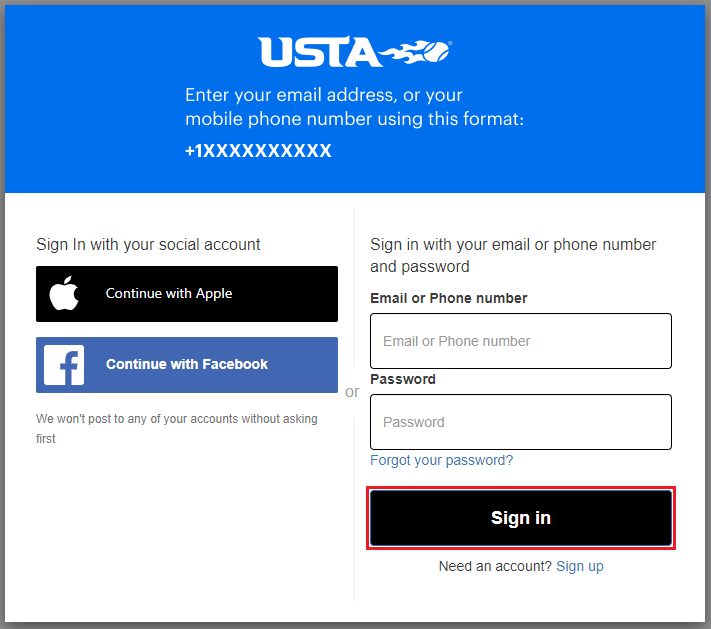 Access the Family tab.

Once you are logged in, click on the User Icon on the top right-hand corner.
Click on Family from the drop-down menu. This will bring you to the Family tab.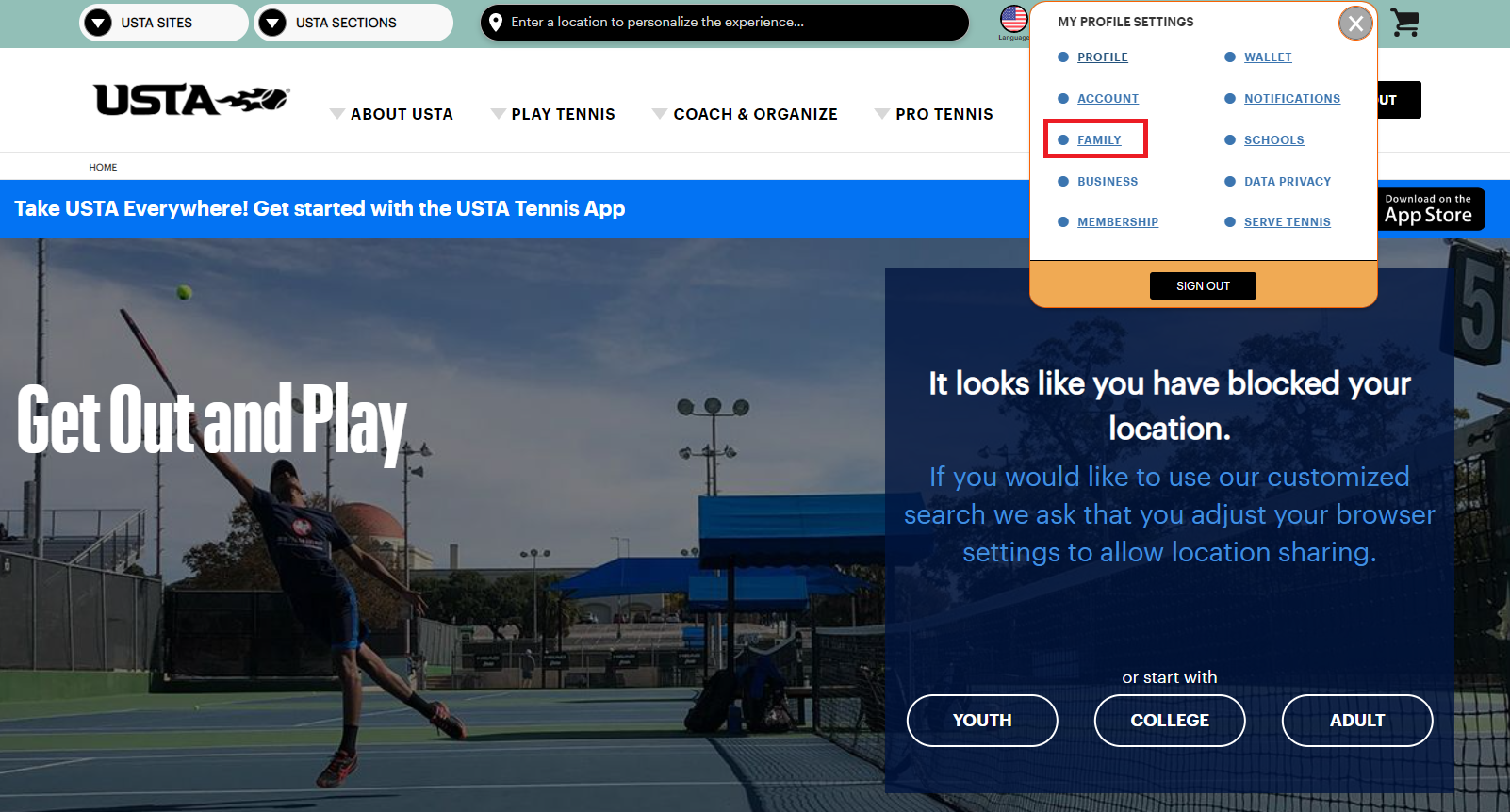 Access the linked child's profile.

Click VIEW PROFILE for the child whose PlayTracker Points you would like to view.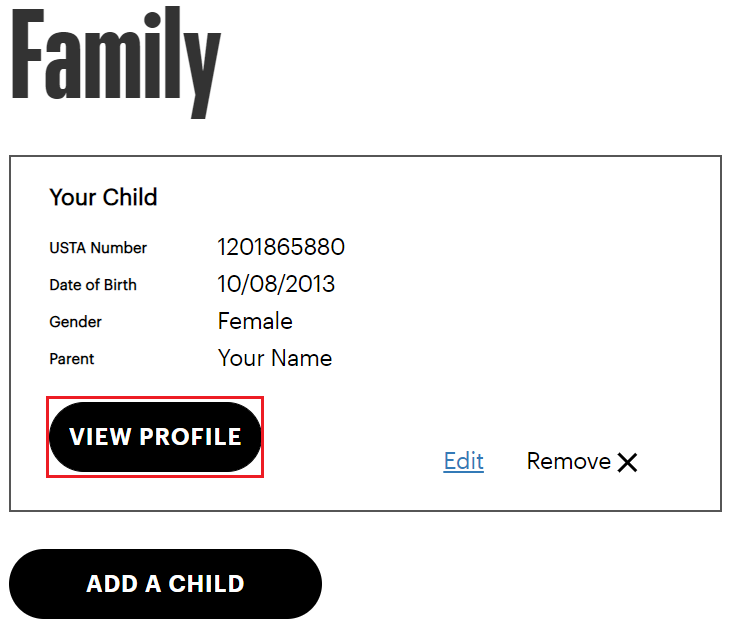 View their PlayTracker progress.

Click on the PlayTracker tab to view their current Competition Level and PlayTracker Points.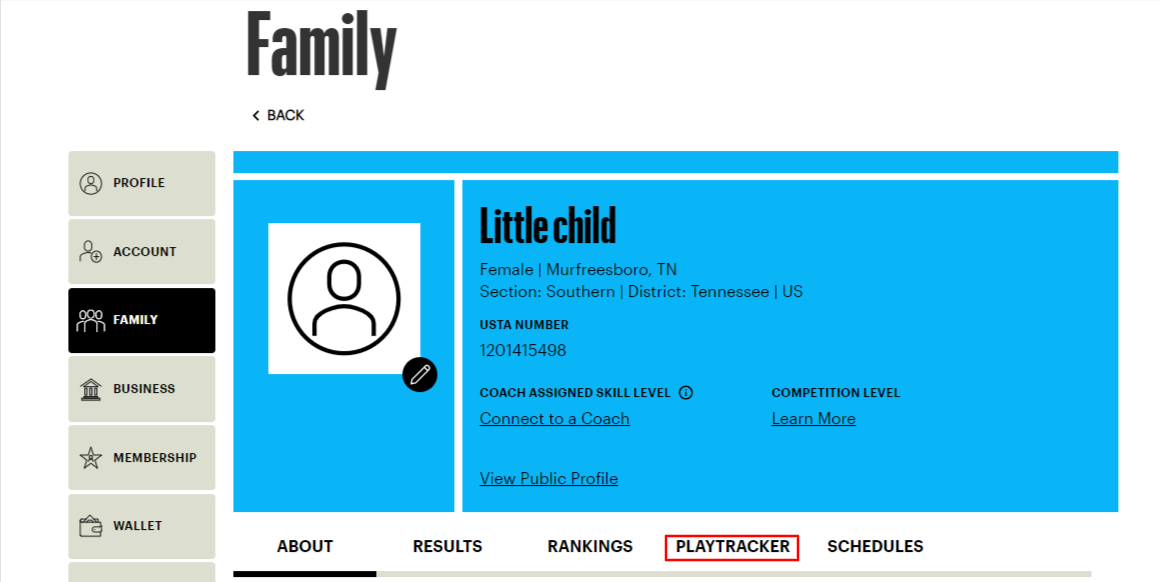 To view PlayTracker Points, click on PlayTracker within the tab.
You can view the Points History for PlayTracker Points in the PlayTracker section.

It includes information about the event and details about the awarded points.
To learn how PlayTracker points are awarded, please refer to the PlayTracker FAQs.