When receiving credits to use in Programming, you will be able to apply these to future Programs within the Credit expiration date.
Applying Credits
Once your account has been credited, you can apply these credits through the registration process for Programming.
Search for a Program you would like to register for and select the session(s) you would like to join, then click Book Now.
On the Player Details page, you will select the player and under the Basket Summary, the option to apply credits will show.

Check the box next to "I want to use credit this time" and it will automatically apply to the total due.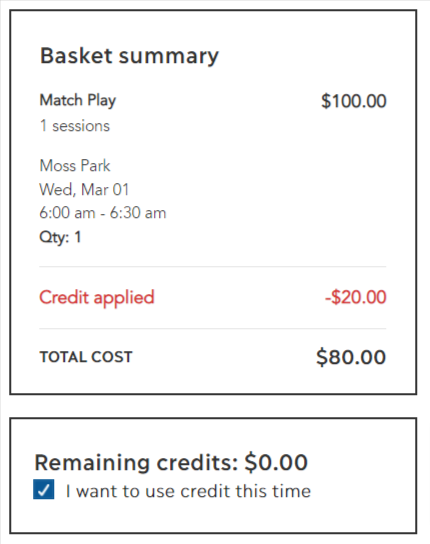 Checking Your Credits
If you want to check the credits on your account or any children's accounts, you can do so by going to your profile. At the bottom of the options, you will see "My Credits"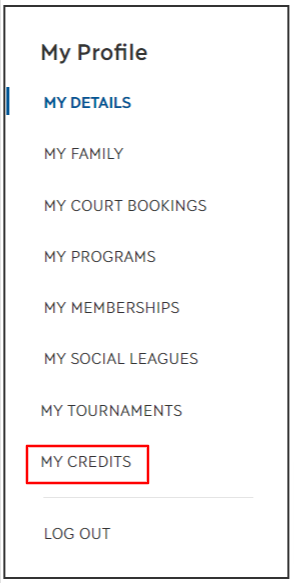 Here you will see current, used, cancelled and expired credits as well as the information such as the reason for the credits and the issue and expiry dates.