There are several options that you can customize for your website homepage. Click the links below to learn more about each one.
Your homepage will also include a map showing the location of your venue.
Venue Information
The first section to complete is the main heading and information about your venue.

Page Title: This is an HTML element that specifies the title of a web page. This will be displayed in a search engine results page as the clickable headline for a given result.
Meta Description: These are HTML attributes that provide a summary of your web page and will be displayed in the search engine results.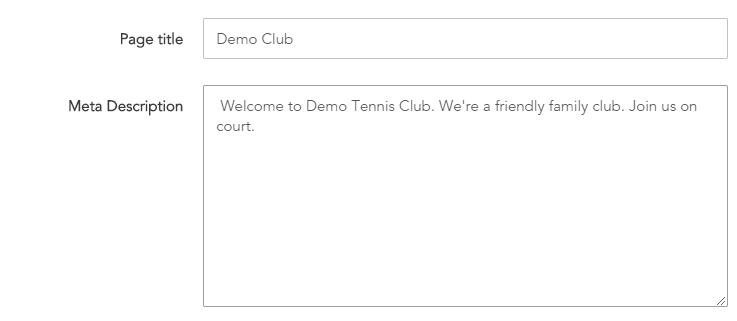 Using Images
As a reminder, you should have permission or a license to use any images you use in your materials and online if you are not the actual copyright holder. Please do not download and use images you find online, on social media, or various other platforms without the permission of the photographer (or other copyright owner).
You may think others are downloading and sharing photos all the time so how can it be illegal? Although this may be a common occurrence, it's copyright infringement to use images you do not have rights to. You should not take an image you sourced online and post it on your website or include it in your materials unless you have permission or a license to do so.
Cover & Gallery Photos + Partner Logo
You can upload a cover photo, 5 gallery photos, and a partner logo. Please follow the recommended specifications for each upload and make sure to save after each one is done.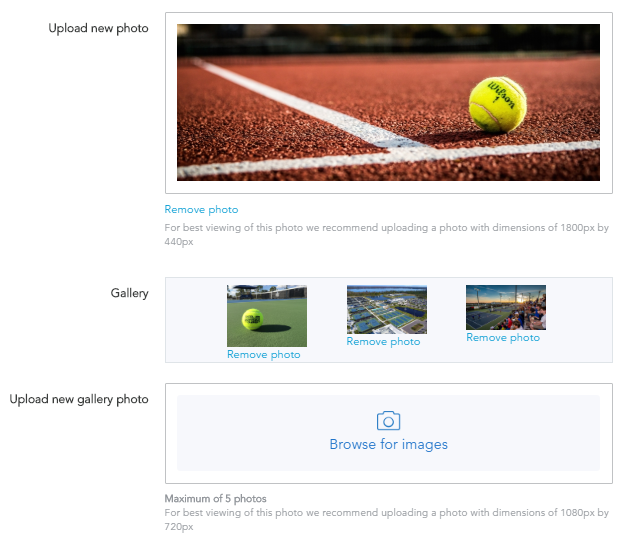 Important Information Banner
This is a great feature to provide news about the facility, such as planned court closures due to maintenance, upcoming new clinics, or holiday camps.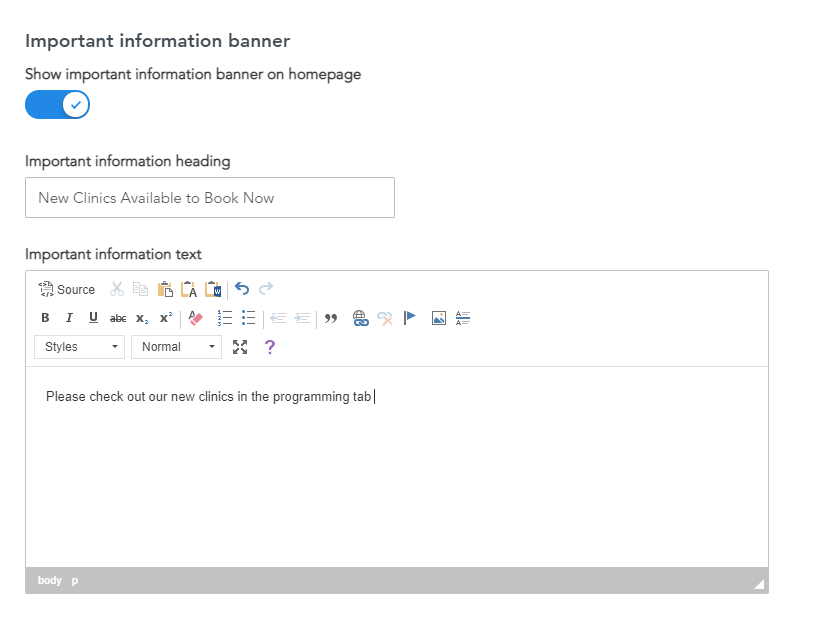 Tips
Occasionally, when viewing your website on a mobile device, you may see a black line as shown below. To resolve this, please follow the instructions below.
Do you have links to other websites?

If you do, then make sure the links are embedded within the hyperlink. To do this Uploading Files and Images to Your Website This should resolve the issue.

Sometimes a word can be too long, as shown in this example.

The Heading is AnyServeTennisOrganization.

If you insert a space in between the words it will resolve itself.