On your website homepage, you can:
Provide information about your venue
Add a cover photo
Include a photo gallery
Highlight your partners
Feature your membership (added via the membership tab)
Add an important information banner on the home page
Your homepage will also include a map showing the location of your venue.
The first section to complete is the main heading and information about your venue.

The Page Title tag is a HTML element that specified the title of a web page. This will be displayed in the search engine results page as the clickable headline for a given result. The Meta descriptions are HTML attributes that provide a summary of a your web page and will be displayed in the search engine results.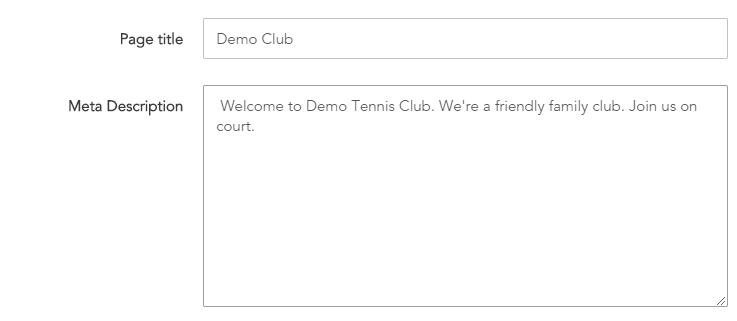 You can now upload a cover photo, 5 gallery photos and a partner logo. Follow the recommended specifications for each upload. Save after each upload.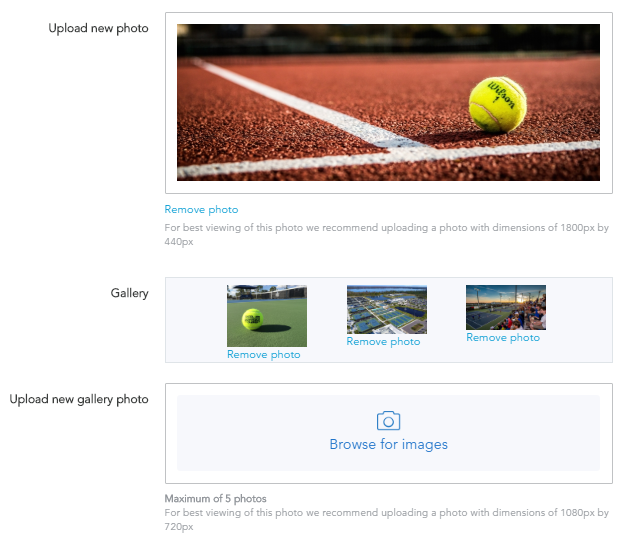 Add an Important Information Banner - this is a great feature to provide news about the facility, such as planned court closures due to maintenance or upcoming new clinics or holiday camps.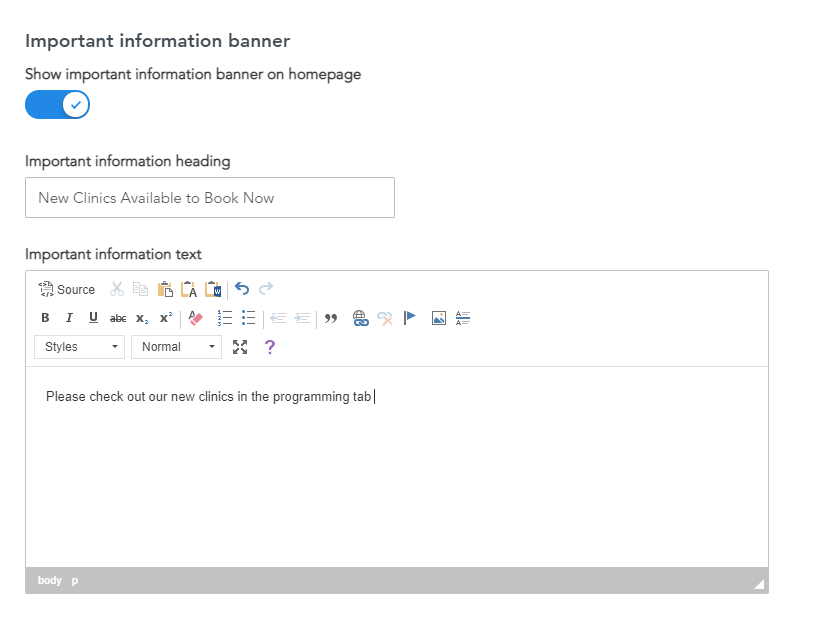 Trouble Shooting: Occasionally - when viewing your website on a mobile device, you may see that there is a black line as shown below: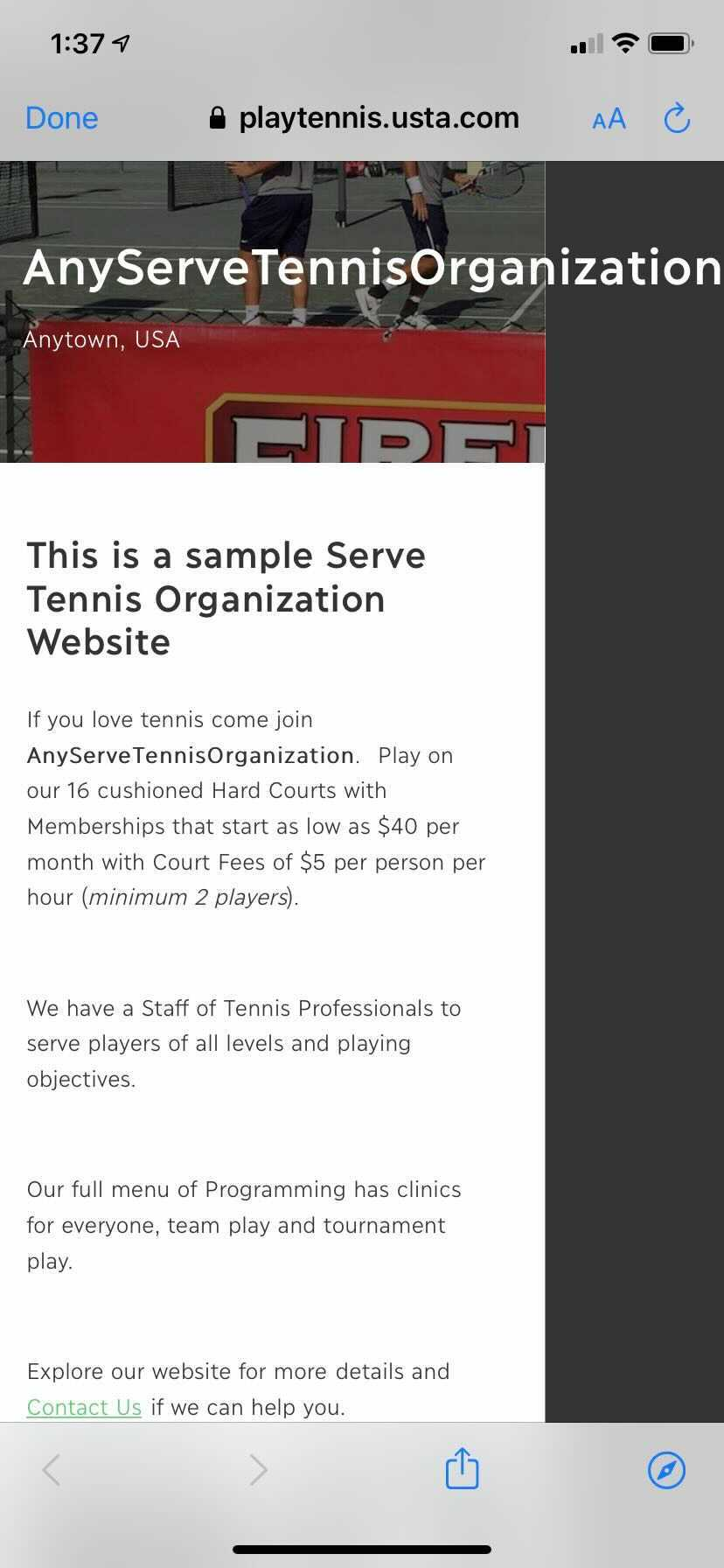 To resolve this please check the following steps to see if you can self resolve - if this doesn't work then please raise a ticket with the team and we can investigate further:
Do you have links to other websites? If you do, then make sure the links are imbedded within the hyperlink. To do this Uploading Files and Images to Your Website This should resolve the issue.
Sometimes a word can be too long, in the example below. The Heading is AnyServeTennisOrganization. If you put a space in between the words it will resolve itself.