If you lost or forgot your USTA account password, you can reset it by following the steps below. We've also included additional information at the very bottom to help troubleshoot a login error.
Password Reset Instructions
To reset your USTA account password, click log in on usta.com.

Start the password reset process.

Click Forgot your password?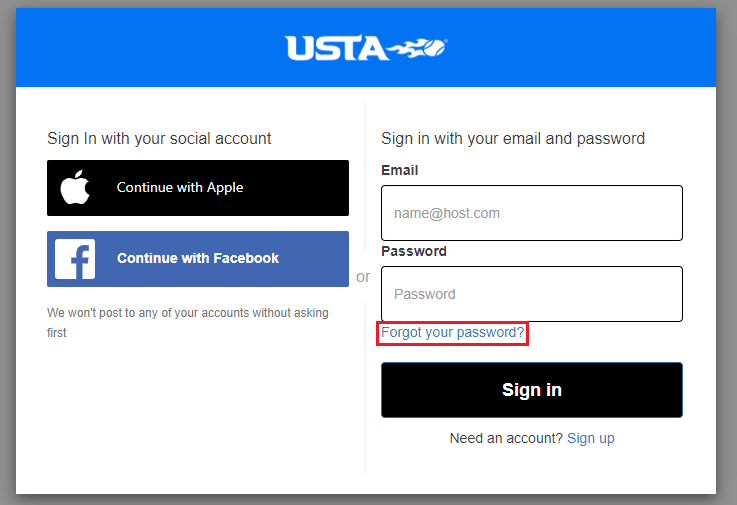 Send a password reset email.

Enter the email address used for your USTA account and click Reset my password.

This will send an automated email to the provided email address.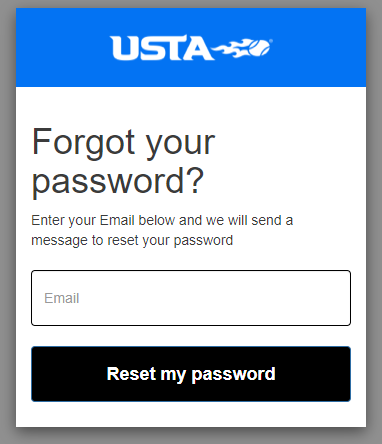 Reserve the password reset page.

The screen will update to request a code and a new password as shown below.

Please do not close this screen.

Leave this screen open and check your email mailbox for an email with the code using a different browser window/tab or device.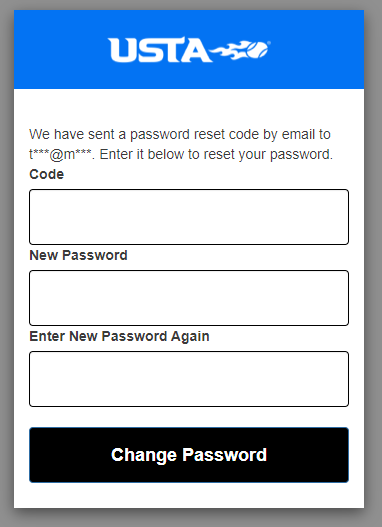 Access the password reset email and retrieve the password reset code.

A message from noreply@accounts.usta.com will be sent to the email address you provided with a code as shown below. This email may take a few minutes to be received.

Once you've received the email, please keep track of the code.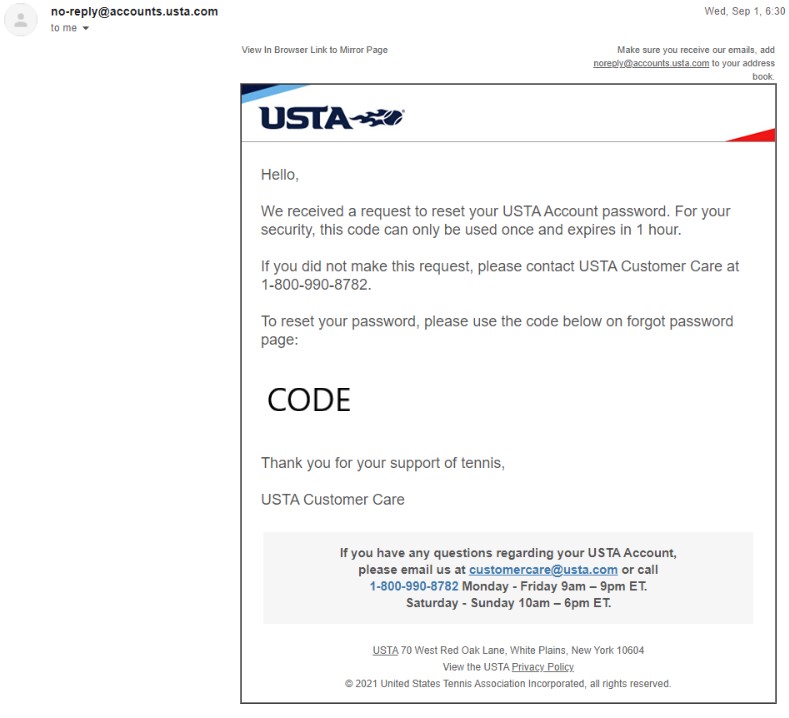 If haven't received the email after a few minutes, please try the following:

Check the Spam/Junk folder of your mailbox

Search for a message from noreply@accounts.usta.com

Search for a message with the subject 'USTA Account Alert - Password Reset Request'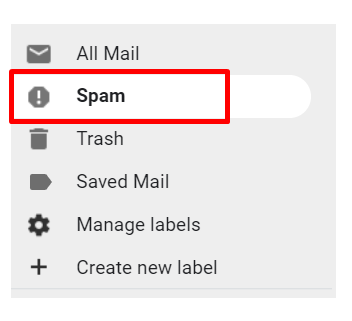 Fill out the required fields.




Return to the same screen as shown before and complete

all fields.

Enter the code.

Please select a password of your choice.

If the password is not secure, the system will display an error in red with the missing criteria.
If the password is secure, all messages will be green.

Enter New Password again.
Click Change Password.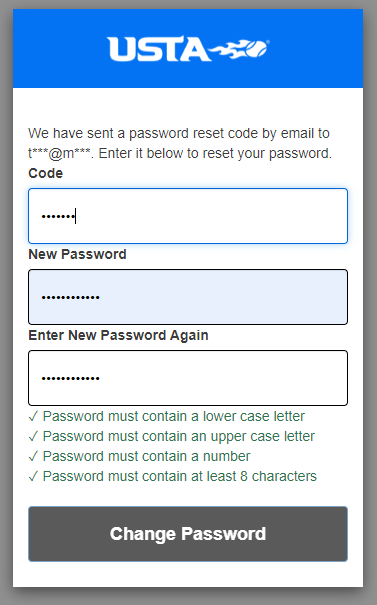 Review your password Change.

If the information was entered correctly, the system will accept the details and return to the sign in screen.
Enter your email address and new password.
Click Sign in.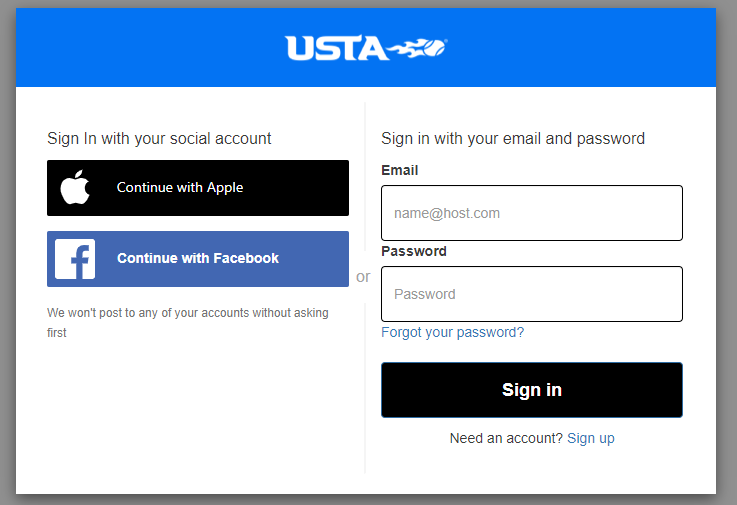 Troubleshooting Steps
If you've received this error message, please use a different browser or device. This issue might occur if there have been too many incorrect attempts.

If you are still getting the same error, please continue with the password reset process as outlined above.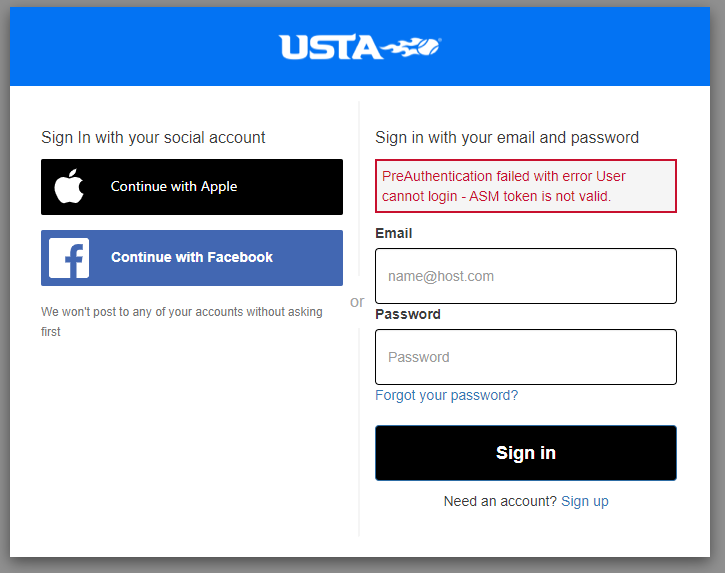 If you received the error message below after clicking on the Change Password button, you may have exceeded the number of allowed attempts causing the process to fail.

Please try resetting your password from a DIFFERENT DEVICE to successfully by following the steps above.