As part of the checklist for submitting a tournament, you will be asked to complete the tournament information in the web info section. These details are not a mandatory requirement to submit the application, but they will provide more information for the section staff to approve your tournament. Additionally, the tournament information should complete in order to publish your tournament to the public to provide the information about the tournament.
As a tournament director you will be able to edit this information even after the event has been published. This is helpful if you need to update the information or there are last minute changes such as rain delays or if you have to cancel the tournament.
For the same information in video guide, please click here.
In the tournament module, the web information is found under the 'Web Info' tab,


Here you are provided with an opportunity to provide players additional information that might be relevant for your tournament. You can enter information in relation to the tournament details, entry information, and organizer information. Example information is displayed in the below screenshots:



You will then be able to include a tournament logo for display on the webpage, as well as a cover photo for the webpage: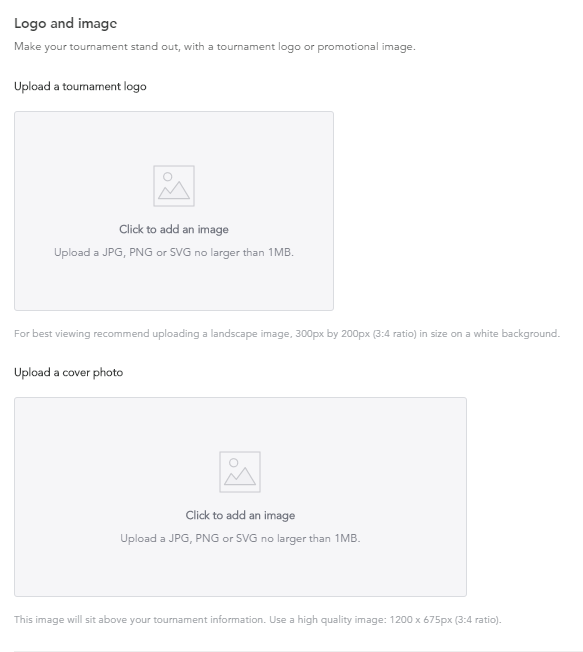 Finally, you will be presented with the opportunity to upload a document, such as a waiver, in the form of a PDF. Once complete, you can click 'Save and update'