As part of the checklist for submitting a tournament, you will be asked to complete the tournament information in the web info section. These details are not a mandatory requirement to submit the application, but they will provide more information for the section staff to approve your tournament and for the players / parents to have information about the upcoming tournament. Additionally, the tournament information should complete in order to publish your tournament to the public to provide the information about the tournament.


As a tournament director you will be able to edit this information even after the event has been published. This is helpful if you need to update the information or there are last minute changes such as rain delays or if you have to cancel the tournament. For the same information in video guide, please see below and here for information on logos.


How to Edit your Tournament Web Page Details
To edit your tournament web page details follow the steps below or refer to the How To Create Your Tournament Website video guide.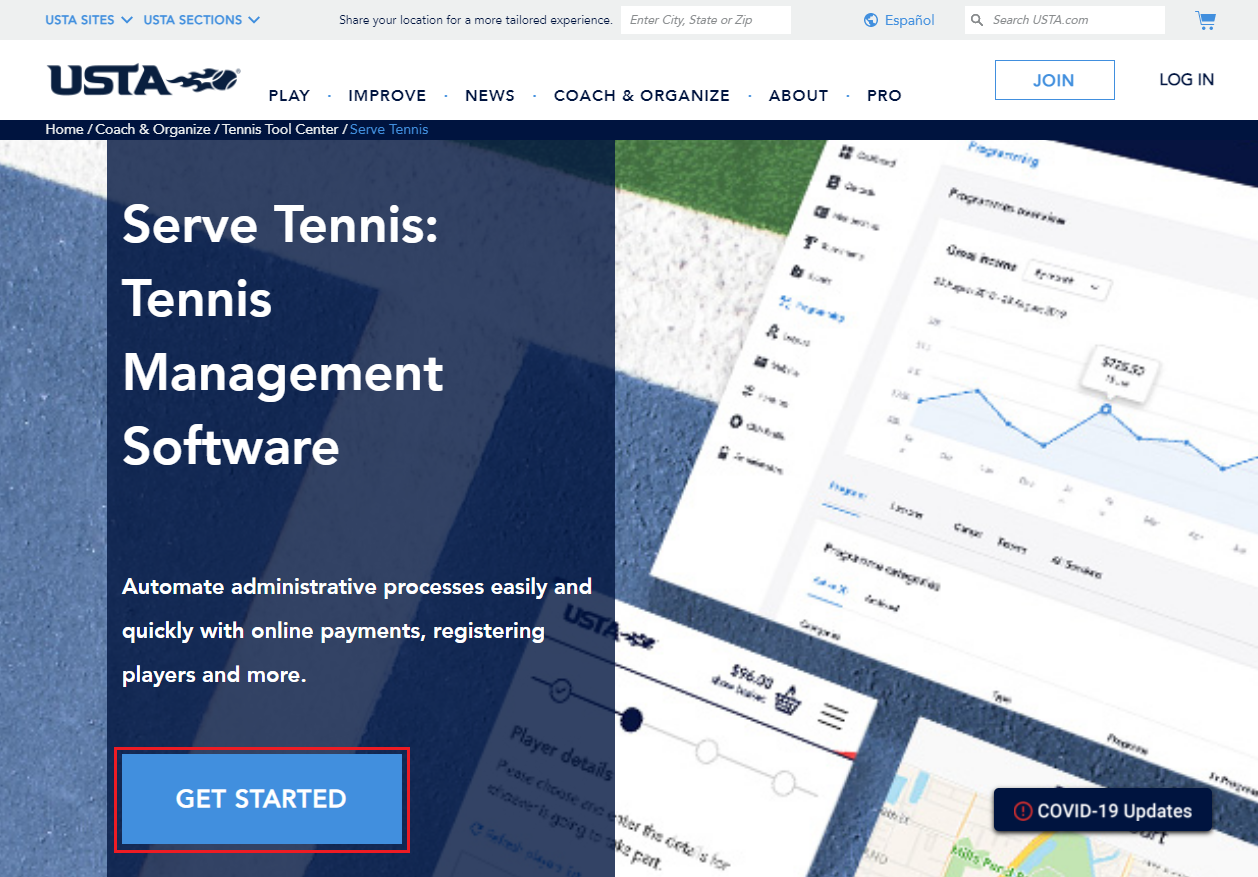 Sign in to your USTA Account.

Choose one of the sign in options, input your credentials, and sign in.

If you've forgotten your USTA Account password, click here for instructions.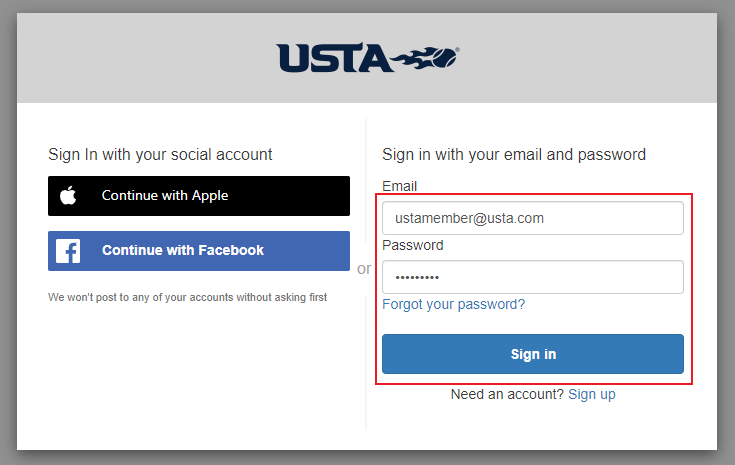 Once logged in, click OPEN on the organization you would like to access for Serve Tennis.

If you don't see the organization on the list, please reach out to the admin of the organization to add you to the organization.

If you are the admin, please refer to Linking an Organization for Serve Tennis in order to connect the organization to your account.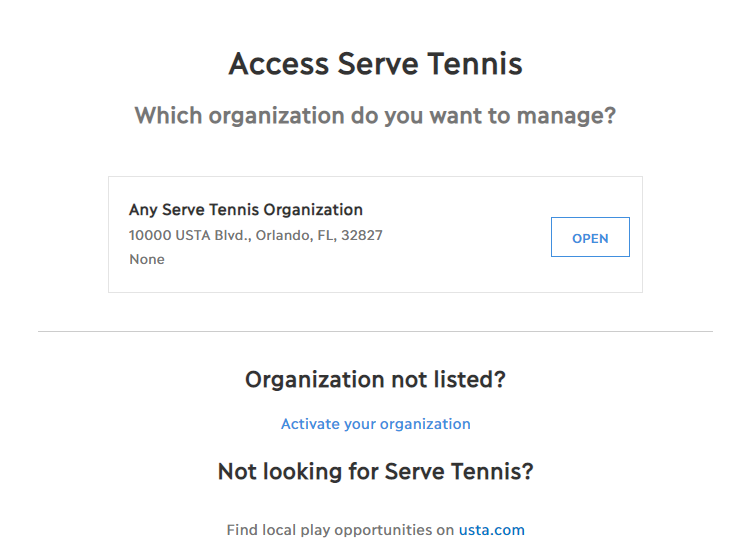 Once logged in, click the Tournament module within the admin area.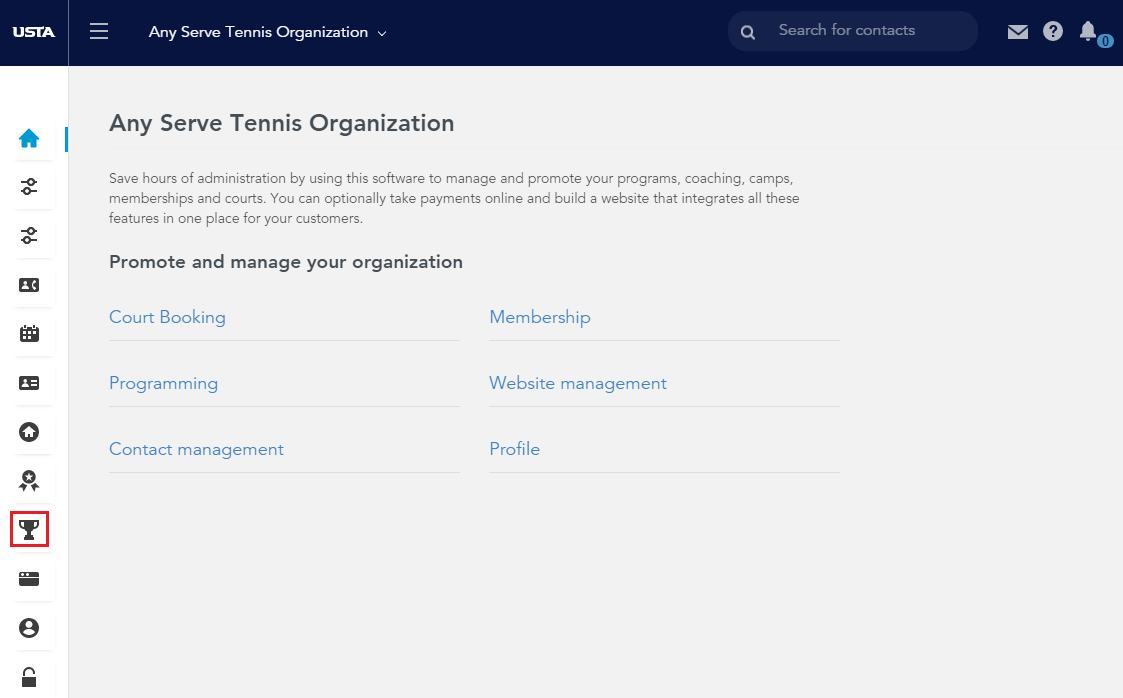 From your tournament list, Select the tournament you would like to edit.




From the tournament menu, click Web info.

Edit the tournament, entry, and organization details.

Here you are provided with an opportunity to provide players additional information that might be relevant for your tournament. You can enter information in relation to the tournament details, entry information, and organizer information. Examples are provided below.



Add a tournament logo and cover photo.

You will then be able to include a tournament logo for display on the webpage, as well as a cover photo for the webpage.

Information on Logo's
On the Tournament Details page as of July 2023 there will no longer be unique default logos for adult, junior or wheelchair tournaments; all events will have the same USTA logo .

Additionally:
For unsanctioned events the logo was removed completely
ITA Summer Circuit tournaments will display the ITA logo
Tennis on Campus- will include the Tennis on Campus logo
Examples of Webpages with good images: Bad Dawg

Using Images
As a reminder, you should have permission or a license to use any images you use in your materials and online if you are not the actual copyright holder. Please do not download and use images you find online, on social media, or various other platforms without the permission of the photographer (or other copyright owner).
You may think others are downloading and sharing photos all the time so how can it be illegal? Although this may be a common occurrence, it's copyright infringement to use images you do not have rights to. You should not take an image you sourced online and post it on your website or include it in your materials unless you have permission or a license to do so.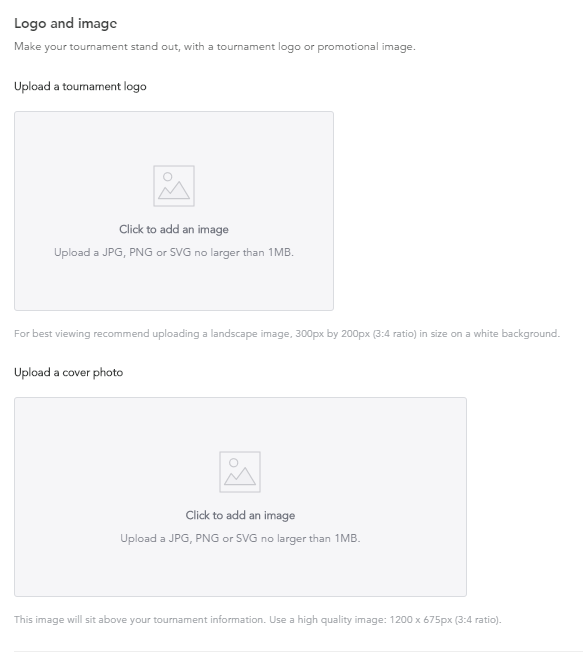 Add a document.

You will be presented with the opportunity to upload a document, such as a waiver, in the form of a PDF.

Once complete, you can click Save and update.