As of November 4th, 2020, in order for players to register for closed USTA tournaments in 2021, you must declare your residency prior to registration.
Players can only update their residency once per calendar year. If your residency information has changed, please call USTA Customer Care for assistance at 1-800-990-8782.
Declaring residency shall determine the players who may play in Closed Sectional and District Tournaments, the players who may appear on a Sectional Quota List, and the players who may be selected to represent a Sectional Association or District Association in a team competition.
Log in to usta.com.

Select the My Account icon in the top right corner.
Click Settings from the drop-down menu.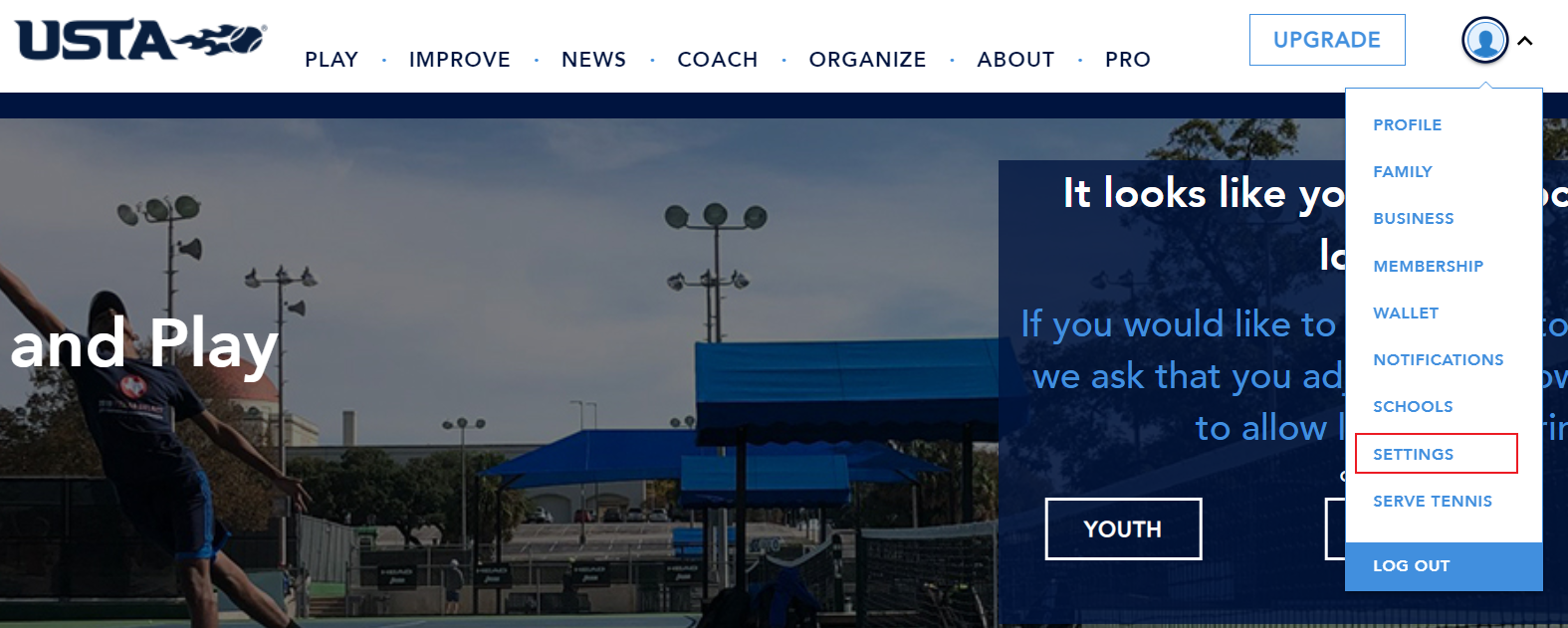 Scroll down to the Player Residency Declaration section of the page.
Enter your address. Please double check your address as it can only be updated once per calendar year.
Click on the blue SUBMIT button. Your residency declaration has now been submitted.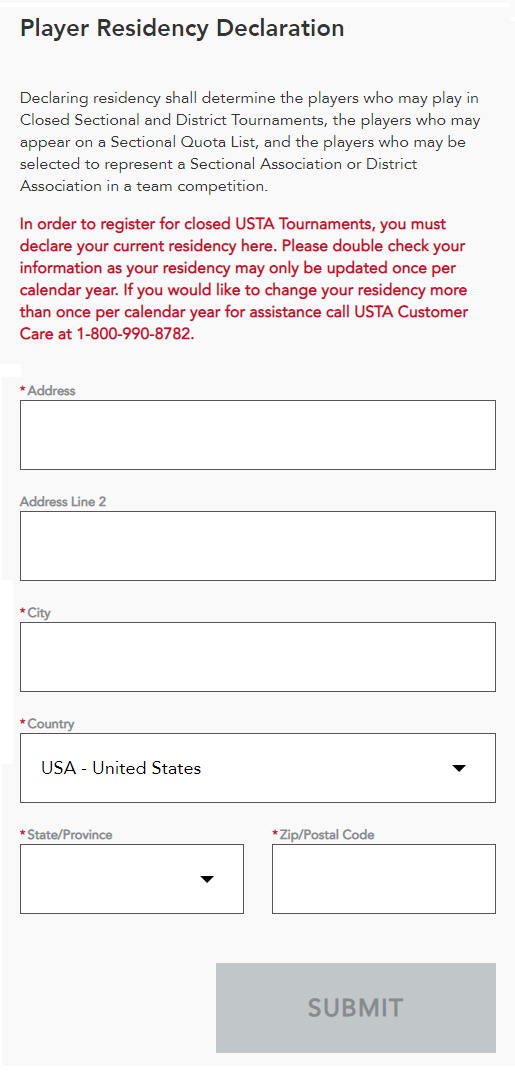 If the declaration is successfully submitted, the current date will display as shown below.