Once you create a USTA Account, the system generates a unique USTA number assigned to your account. This USTA Number can be used in the registration process for Adult Leagues and Junior Team Tennis events. Additionally, other players you provide your USTA number to are able to search your player profile using the Player Search on USTA and invite you to participate in doubles tournaments as their partner.
The steps below will guide through the process of locating your USTA number and your child's USTA number.
Please note: If your child is not connected to your account you will need to log into their separate USTA account to view their USTA number. If you would like to connect your child's account to your own, please follow these instructions.


How to find your Child's USTA Number
HOW TO FIND YOUR USTA NUMBER
Open a web browser and visit USTA.com and click on LOGIN button:
Type in your EMAIL and PASSWORD to login into your account: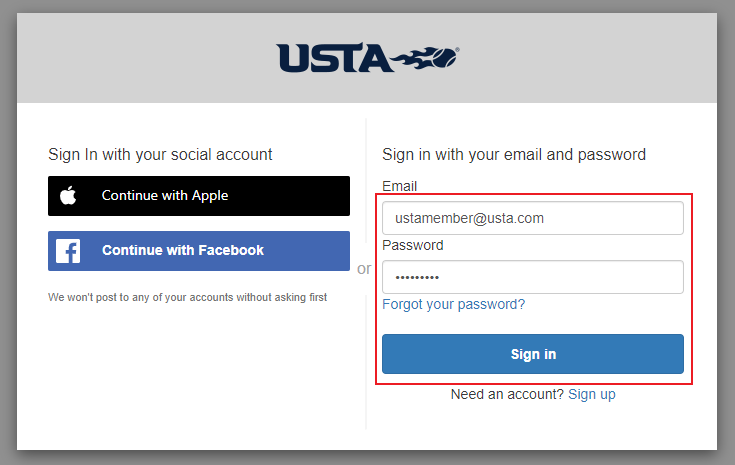 Click on the User Icon and go to PROFILE or ACCOUNT:

To find USTA Number of the child linked to your account, follow the process outlined at the end of the article.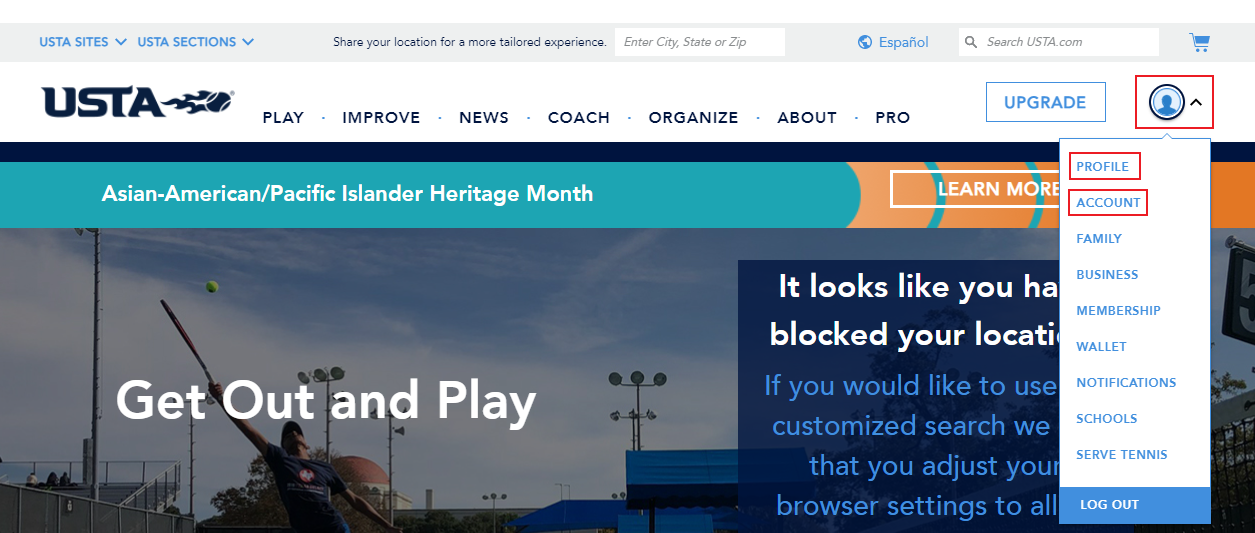 On PROFILE, you will see the USTA Number listed in your Profile information:

On the ACCOUNT tab, you will see your USTA Number listed first along with your personal information.

You can also print your Membership Card that has your USTA# with your Membership details. Click here for instructions on how to view and print your Membership Card.
HOW TO FIND YOUR CHILD'S USTA NUMBER
Once you login on your account, click on User Icon and go to FAMILY:
On the FAMILY tab, you will see the child linked to your account and his/her USTA Number.