As you build your Serve Tennis website, you may want to track the number of people clicking on your website. Serve Tennis can be linked with Google Analytics to do this.
Google Analytics is a web analytics service offered by Google that tracks and reports website traffic. It is free of charge and can be used to track session duration, page views, bounce rate and more. Once set up please reach out to customer care and they will request Technical support to add your Google Analytics code.
We highly recommend you taking the time to view the free courses online about google analytics, to access the course click here: Google Analytics Course

How do I set up a Google Analytics Code?
Step 1: Open this page: https://analytics.google.com/analytics/web/
Step 2: Setting up your Google Analytics code and dashboard, it is very important to follow these steps to obtain the tracking code.
After setting up the account, you need to create if you wish to create a Universal Property UA-XXXXX-X start the new property creation process and on the Property Settings page, select the Advanced options and turn on the Universal option, then save the settings.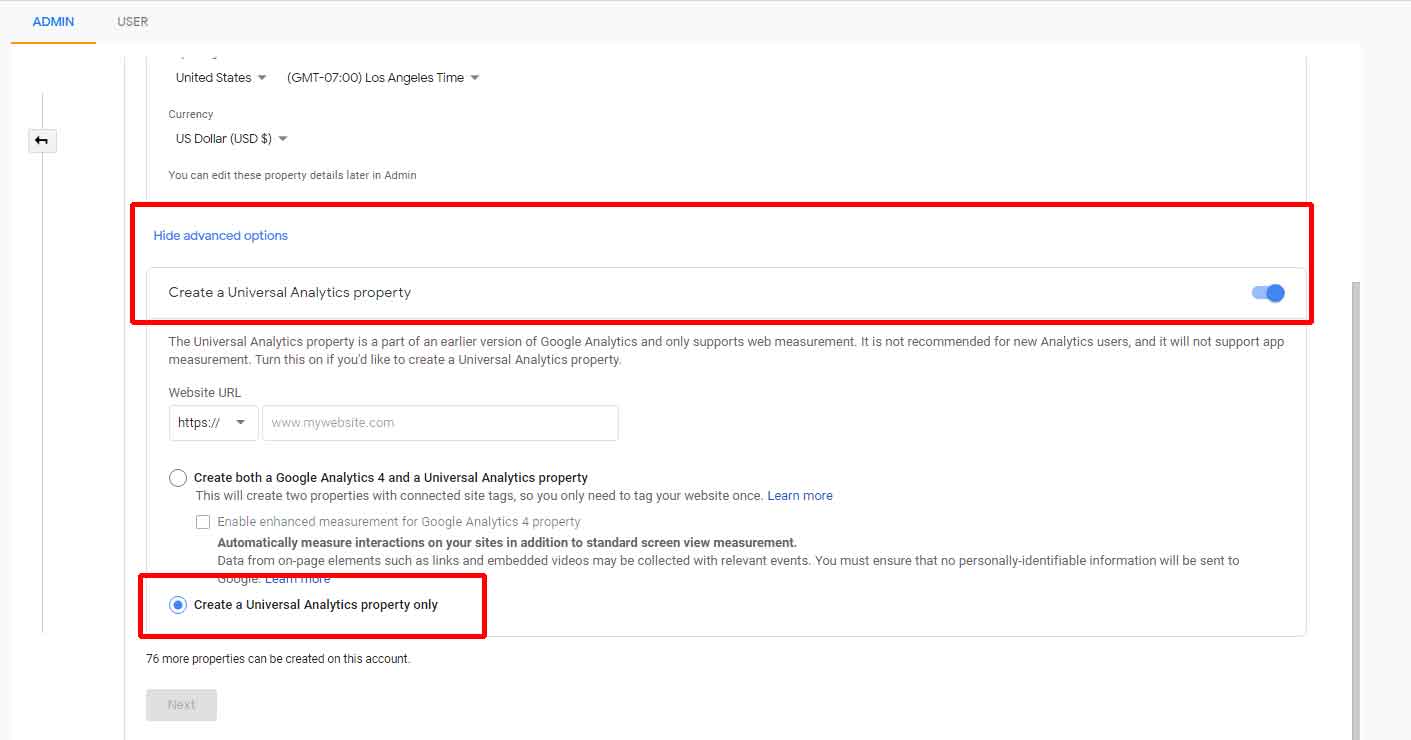 You need to create the Universal Property when creating a new Property. It will give you the option of creating both types of properties or just a Universal Property. Select the lower one.
Then you will able to see the Tracking ID starting in UA - XXXXXXXX-1
Copy this Tracking ID as you will need to enter this into Serve Tennis.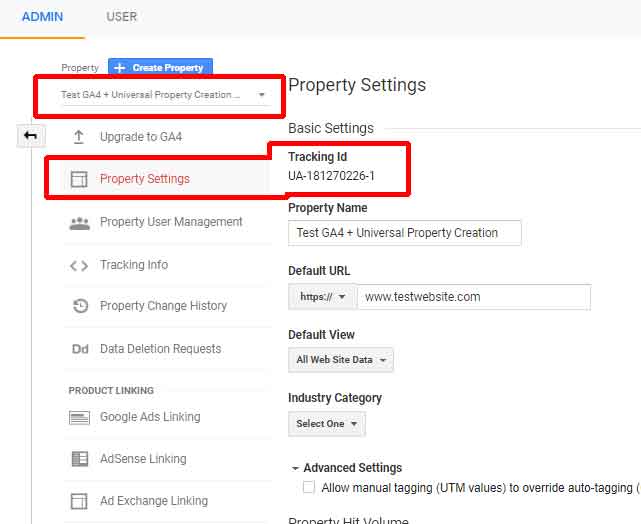 How do I link it to my Serve Tennis website?
Once you have created your account, you will get a Google Analytics Code, this should start with a UA and look something like this: UA-000000-2. Please email customer care and the technical support team will be able to add this for you.


To find your tracking ID if you already have one - you can find this here: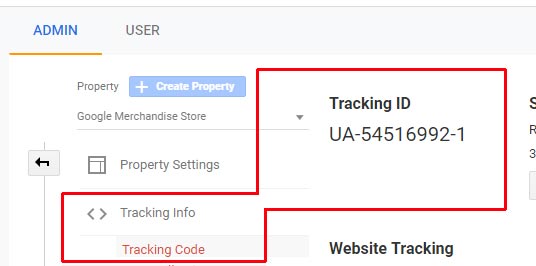 You are now set up. You will have a wealth of information available to you here.