If your child has an existing USTA account, you can link their account to yours. This will allow you (the parent/guardian) to register the child in play opportunities and receive email updates. Any junior player looking to participate in USTA Sanctioned play opportunities such as programs, Junior Team Tennis, and tournaments will need to have a USTA Account and Membership.
As of 2021, junior memberships are free of charge! If your child doesn't have an account and you would like to create one for them, please click here. The steps below explain how to add a child with an existing USTA account to your account.

Please Note: If a child is under 13 they must be connected to a parent/guardian account.


How To Link an Existing Junior Account

Sign in to your USTA Account.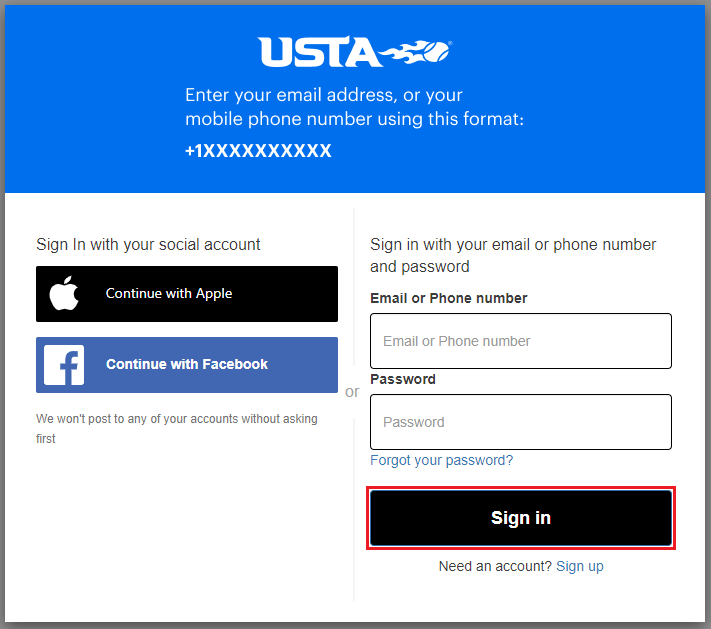 Access the Family tab.

Once you are logged in, click on the User Icon on the top right-hand corner.
Click on Family from the drop-down menu. This will bring you to the Family tab.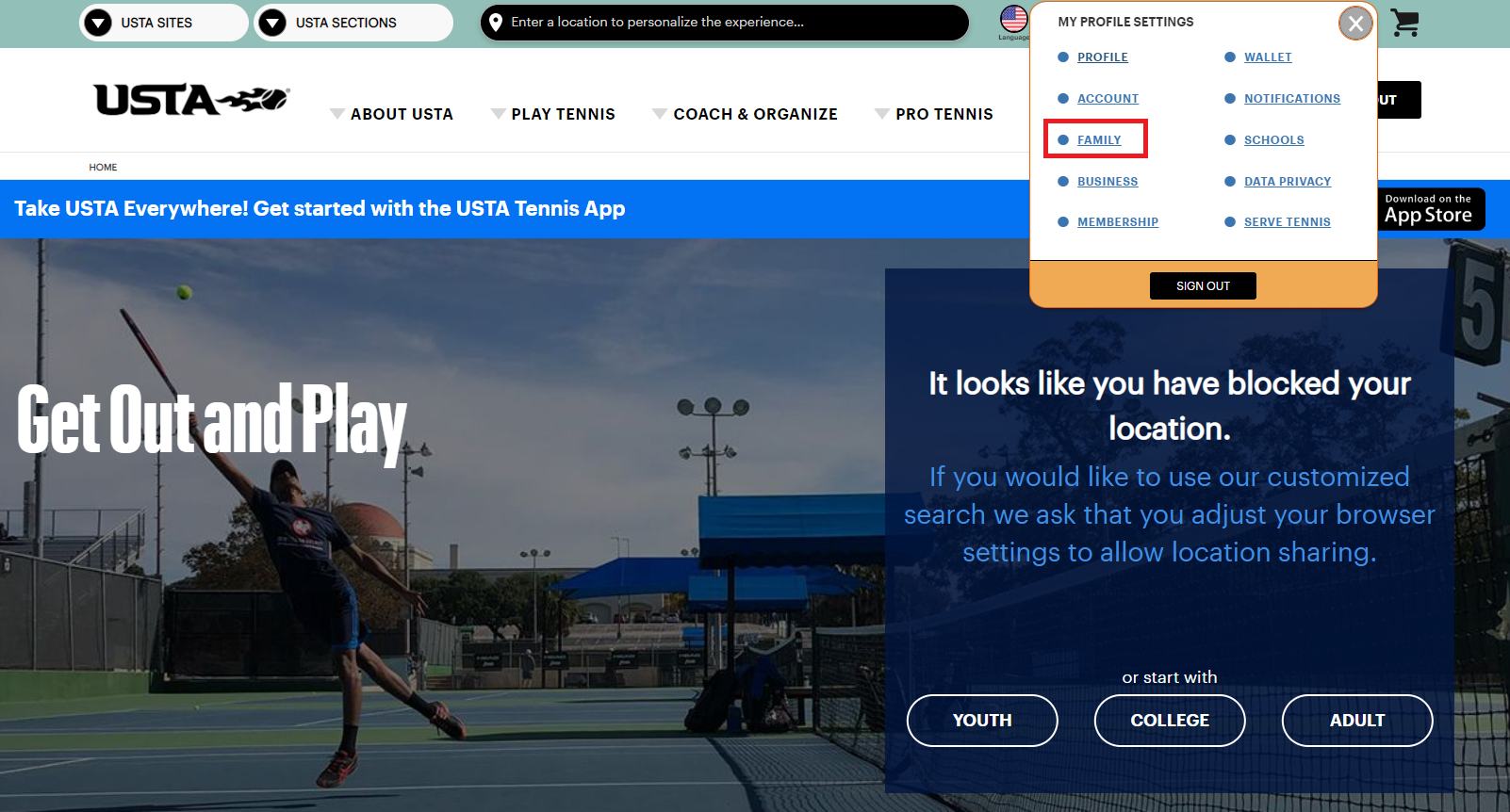 Add A Child.

From the Family tab, click ADD A CHILD.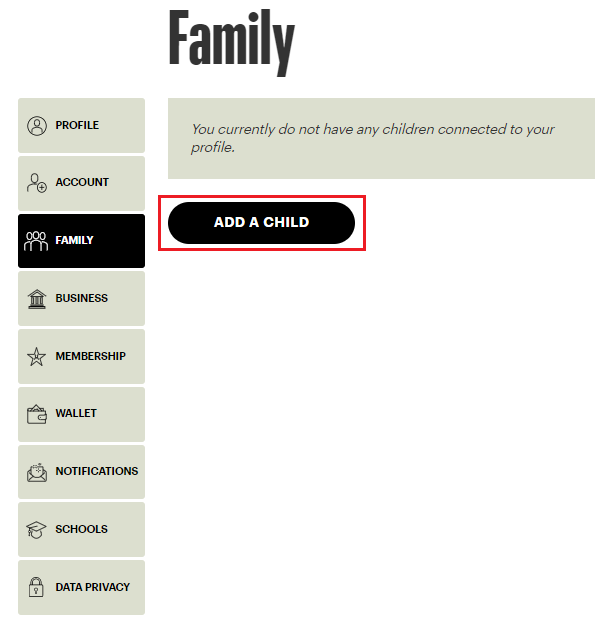 Required fields.

Complete all of the required fields with information for your child and then click SUBMIT.
If the system detects an existing account with the child's information, the webpage will prompt you for their USTA number.
Add your child's USTA number

and then

click

SUBMIT

.




If you do not know the child's USTA number, you will be directed to contact Customer Care for assistance with the completion of the account link.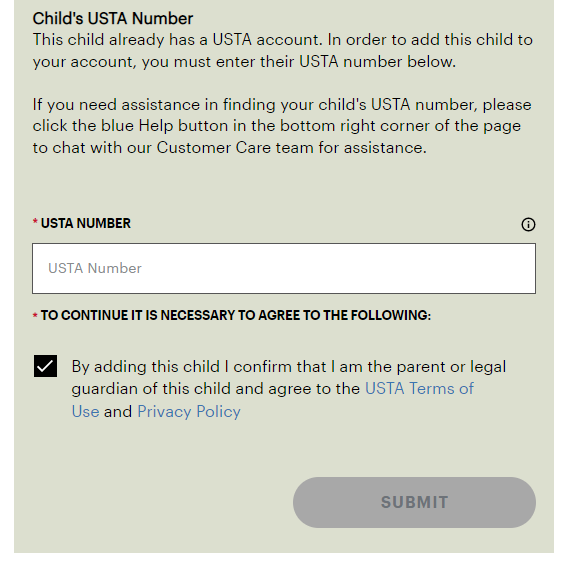 Once completed, their existing account will be connected to your account and the child's information will be listed within the Family

tab

.

If you would like to add a Junior membership to participate in USTA Sanctioned play opportunities, please click here.