Within Tournament Desk, TDs can create default templates individually. This functionality allows the templates to be created by National, Section and/or District staff to be used instead of using the hard coded defaults we use for all team templates.

The custom template drop down box will be populated with scorecard templates that have been created by either National, Section of District depending on the level of the tournament.

This article will explain how National / Section / District staff create the template in Serve Control.
Step 1: Open Serve Control and select the Tournaments tab. Then Select Settings.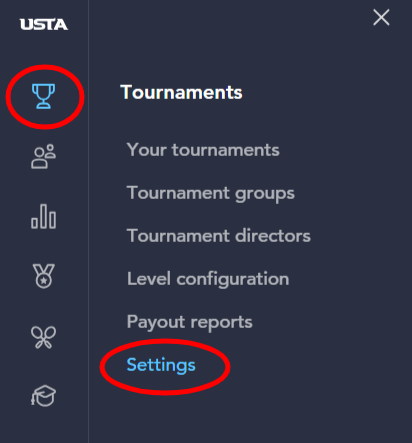 Step 2: Scroll down to the scorecard template and select Add Scorecard Template -
here you can also delete and edit existing templates as necessary.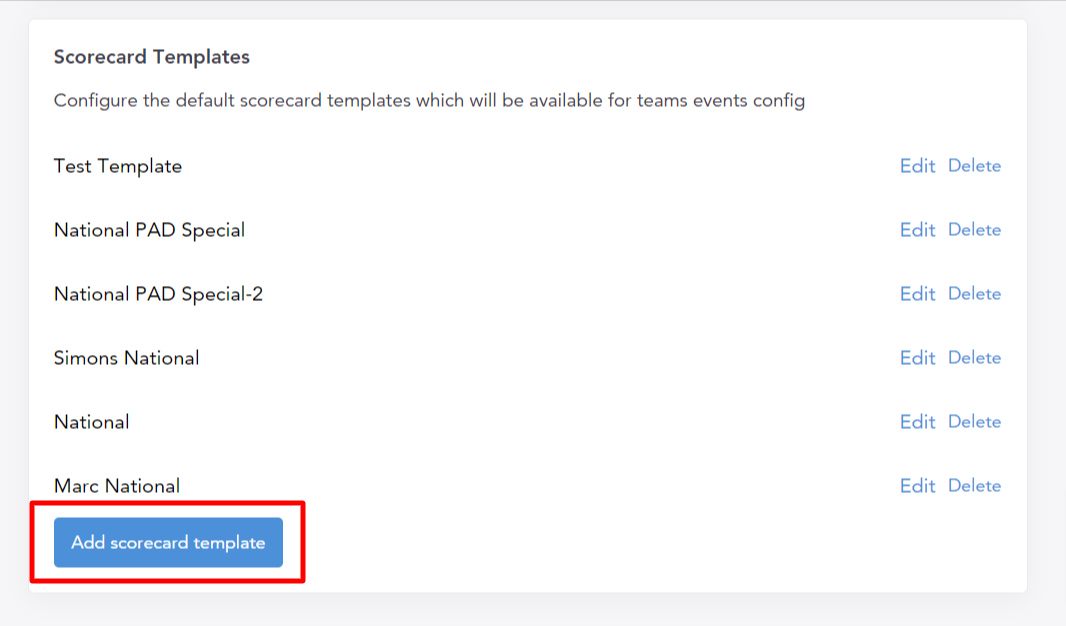 Step 3: Enter the name of the scorecard template. Click Continue.


Step 4: Enter the match collection for the scorecard template and save.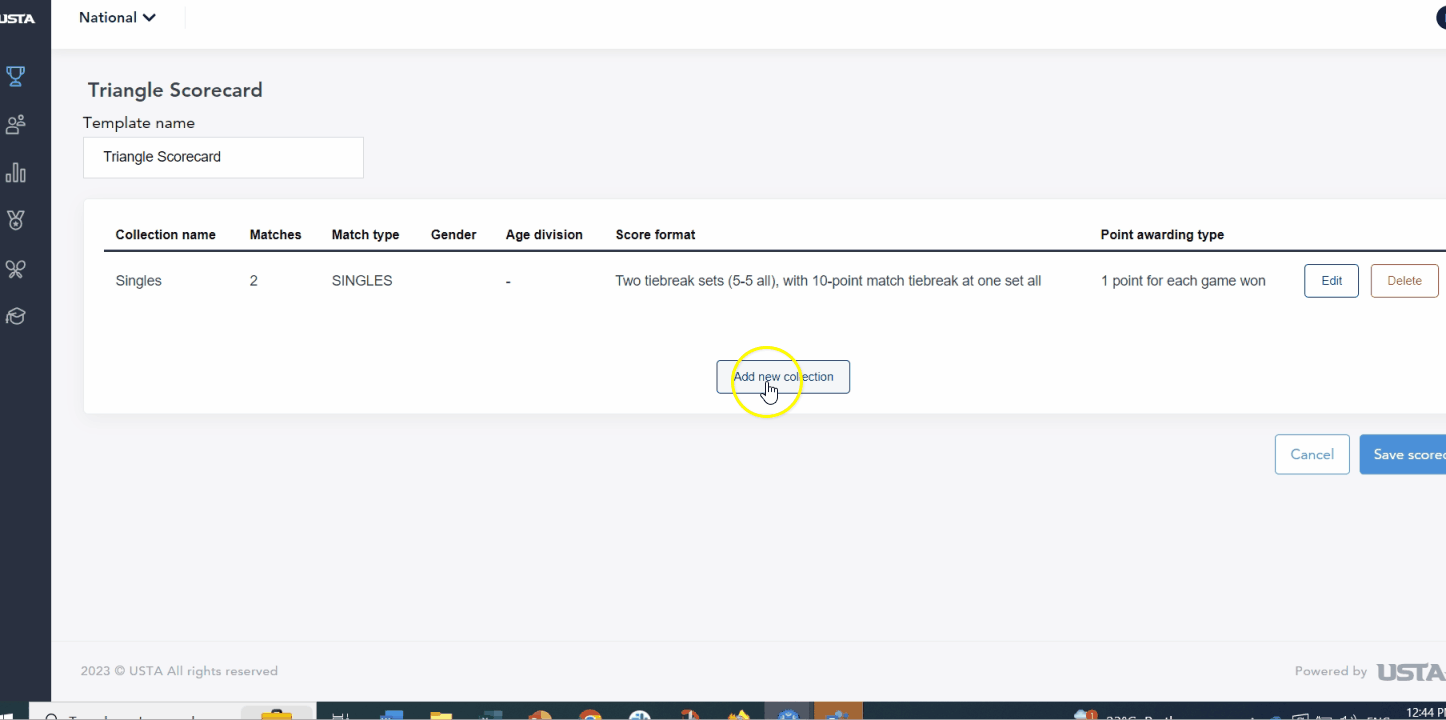 Once the template is created, it will be available in Tournament Desk. It is important to note that the template needs to be created in Serve Control BEFORE tournament is launched. Created scorecards will be available for all levels within the Section.