During the creation of a holiday camp you can now add sibling and member discounts. In the cost section there is a drop down for sibling discounts and a separate one for member discounts.
Changing the drop downs to 'Yes' will make another drop down appear where you can select the discount that will be offered.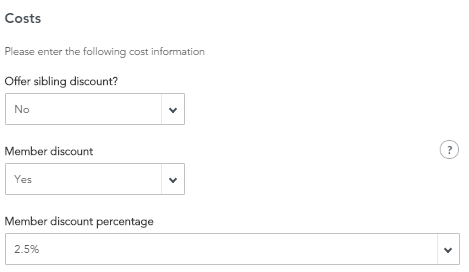 The sibling and member discounts are mentioned on the search results and camp details pages to notify your players.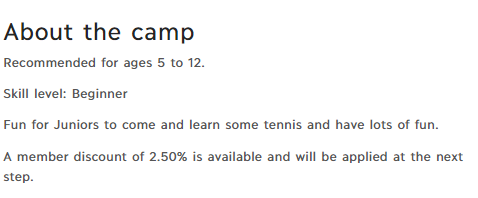 (Please note: the Club/Coach administrator is responsible for ensuring that only Members have selected the reduced "Member Pricing" as the platform will allow anyone to select "Yes" to the Member option, at this stage of the process.)