To create a Camp, go to the programming module in the Admin Area. As with other courses, Stripe needs to be set up in your Serve Tennis account, for the Camp to automatically appear on your website with the costs also showing.
You will see the option to create a Camp appear (top right, next to View programs) in your programming module, as shown below:

Click 'Camps' in the top right corner and the following screen will appear.

Select 'Add new camp' and the following screen will appear: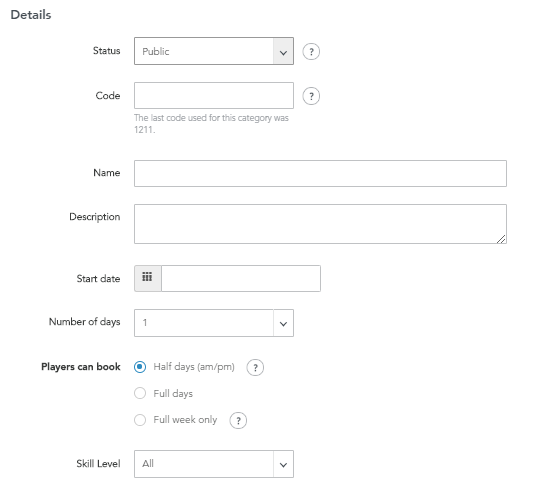 In the Status box shown above, there are the following options:
Public - camp can be booked onto from your website
Hidden - camp is closed to everyone
Direct Link only - camp can be booked onto by forwarding a link to your players / parents (link is created when you click on 'Save' at the end )
Archive - Select this option to Archive the camp when it is finished.
You can give your Camp a Code / Name and enter the first day of the Camp in the Start Date box.
Number of Days - the maximum number is 5 days (for a weekday Camp). If you have a Camp that runs over several weeks, then you can create a separate 'Camp' for each 5-day block. E.g. Camp Week 1, Camp Week 2 and so on.
Players can Book - Half Day / Full Day. Please note, if you choose Half Day sessions here - your players will still have the option to select a 'Full Day' at check-out if they want to purchase a full day.
Skill Level - Choose from Beginner / Intermediate / Advanced / All
Age Guidance - Enter the minimum and maximum ages for this Camp (leave boxes blank for no limit).
Capacity - You can set your camps with a limited capacity by entering the maximum amount of participants you would like to attend each camp.

Next - enter a Contact email & phone number for the Holiday Camp and upload a Listing Photo, by clicking on the 'browse' button as shown below: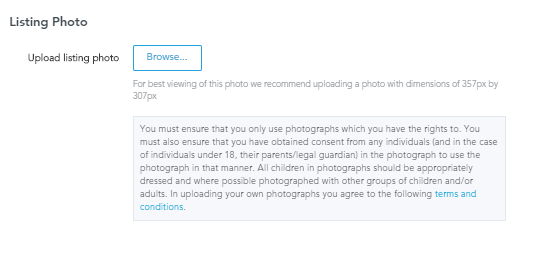 Here you can add your own hero image for your Holiday Camp: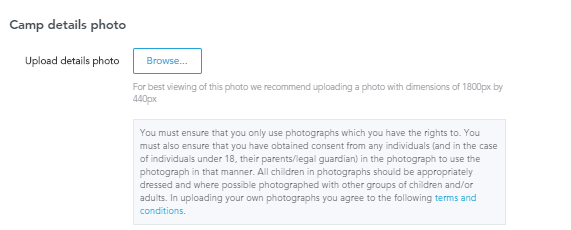 Finally enter your session details including: Morning & Afternoon session times, Early drop off and Late pick up times.
In the Costs section (see image below), you can enter options for paying as follows: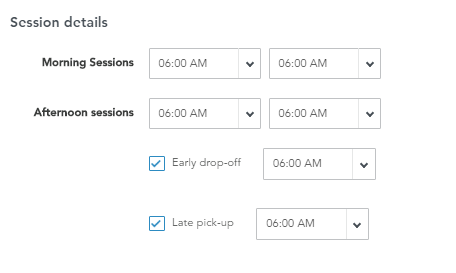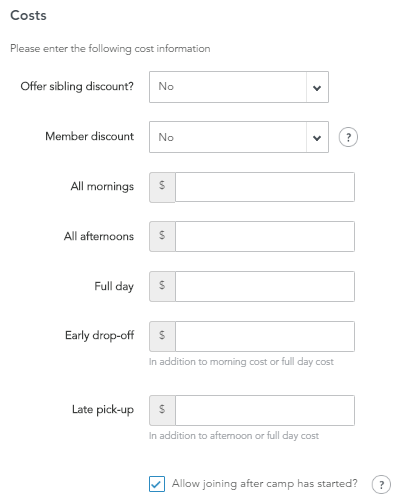 Click on Save camp' when you have finished entering your details.