All USTA Providers are required to complete the Safe Play registration through
usta.com/safeplay
in order to receive accurate Safe Play status updates.
Click, Get Safe Play Approved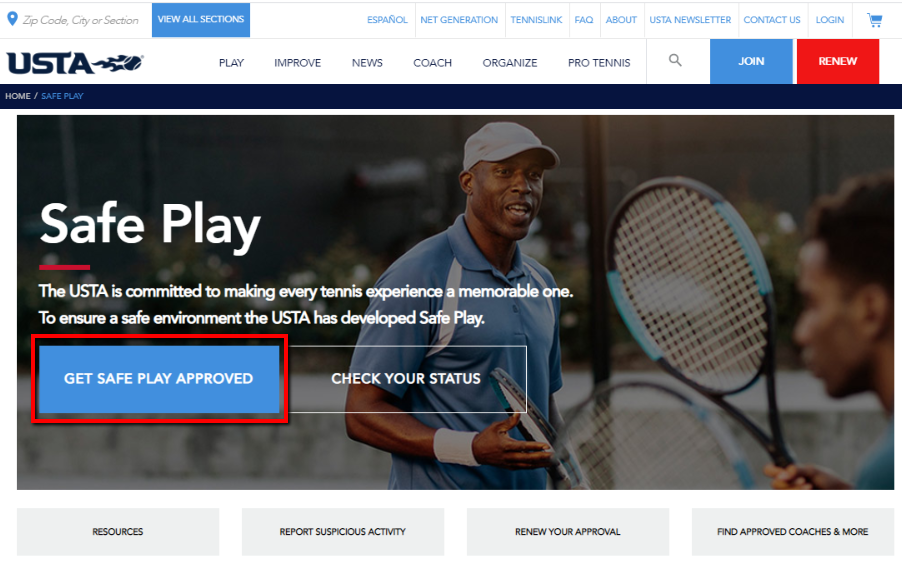 Log in to your USTA account
If you have a USTA membership, Net Generation, or TennisLink account, the login information is the same.
Note: If you do not have a USTA account (includes Net Generation or Tennislink), click the "Sign up" link (highlighted in blue below "Sign in").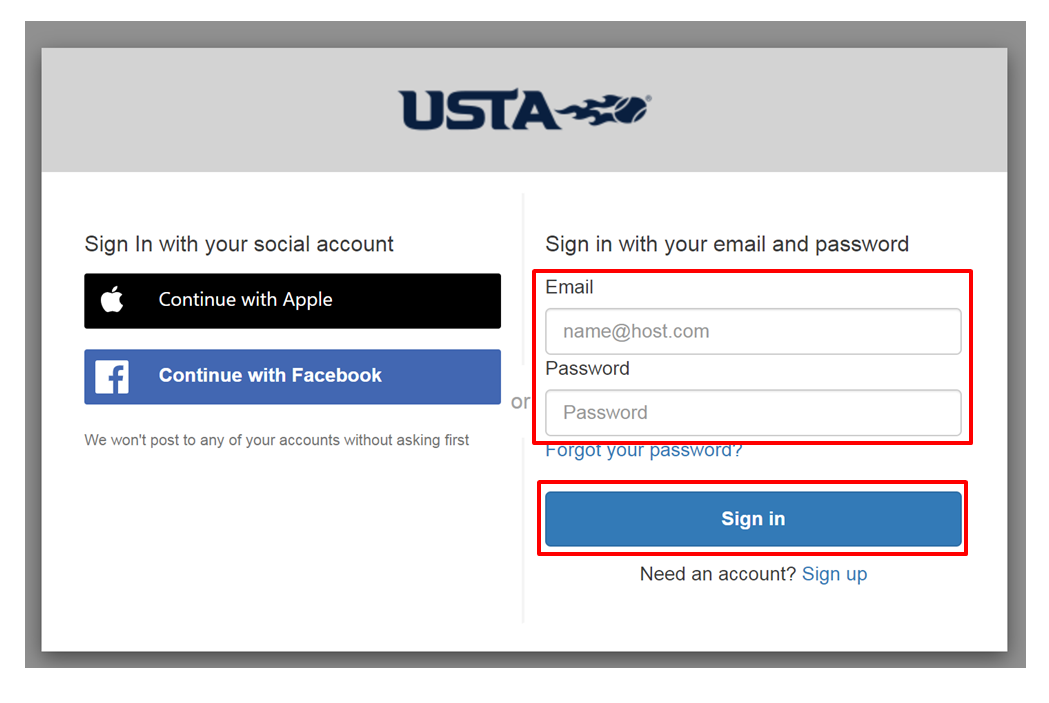 On the Get Safe Play Approved page, there are 4 steps that must be completed. You will not be Safe Play approved until you have done all 4 steps
Personal Information

Course

Policy

Background Check

Step 1 Personal Information
Complete the fields on Step 1 Personal Information. Once complete, click Next: Course at the bottom of the page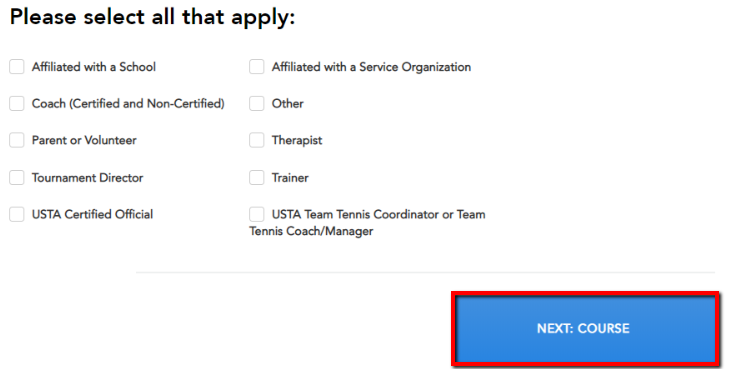 Step 2 Course
Review the SafeSport Training information, then click Launch Course near the bottom of the page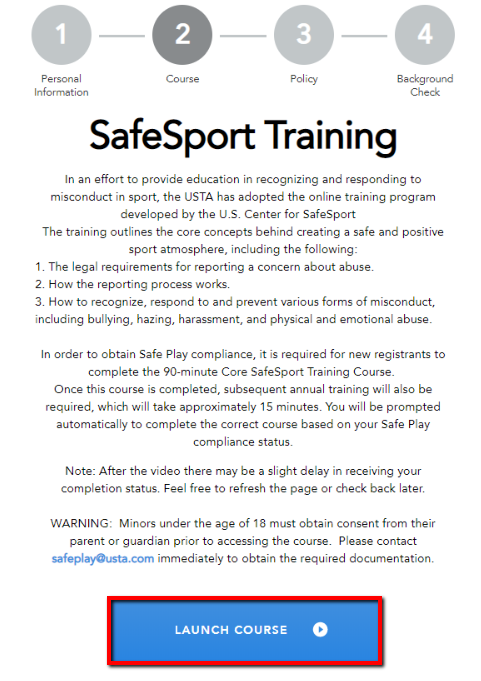 The SafeSport Training will open in a separate tab or window.
You will gain access to download your Certificate when completed. The Safe Sport training may take up to 48 hours to reflect on your account.
Once you've completed the SafeSport Training course, return to the USTA page and click Next: Policy at the bottom

Step 3 Policy
Click and review the USTA's Safe Play Policy
To proceed, you will need to indicate whether you accept the policy. Click within the I accept the Safe Play Policy box

Click, Next: Background Check

Step 4 Background Check
Review the Background Check information, then click Launch Background Check near the bottom of the page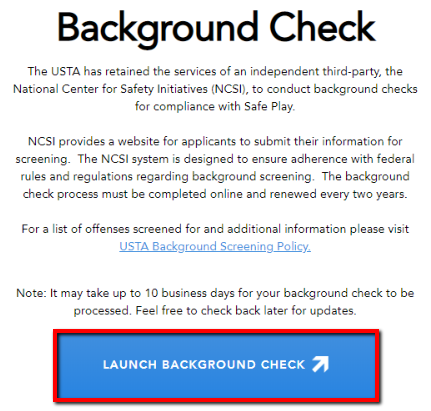 The NCSI website will open in a separate tab or window. Follow the steps on the NCSI website to complete the background screening process

Upon completion of the NCSI background check, you will receive a 16-digit NCSI Applicant ID. The ID will be listed on the Background Screening Confirmation page. You 16-digit NCSI Applicant ID will be automatically entered into your USTA account for you
Please make note of your 16-digit NCSI Applicant ID for your records. You can use this ID to check the status of your screening by visiting ncsisafe.com/status
The Background Check page in your USTA account also provides information on the status of your screening. The page will indicate whether your screening is pending, approved or denied. You will also be notified on Background Check page, if NCSI needs additional information from you