Any SafeSport training completed through USTA.com is tracked on your USTA account and can be accessed by logging into your account. You will be able to download your completed SafeSport Certificate by following the steps below. If you need assistance becoming Safe Play approved, please click here.
How to Access your SafeSport Certificate
Visit usta.com/safeplay

Once you are on the page shown below, click CHECK STATUS.

Please Note: If you have not taken the SafeSport course through USTA.com, the certificate will not be available to you and you'll need to complete it through

usta.com/safeplay

. For assistance with this process, please click

here

.

Sign in to your USTA Account.

Choose one of the sign-in options, input your credentials, and sign in.
If you've forgotten your USTA Account password, click here for instructions.
Click on the Course step of Safe Play.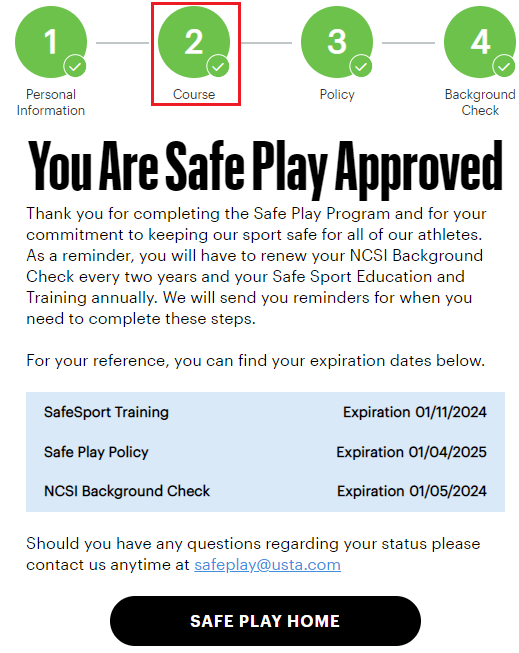 Click on VIEW COURSE HISTORY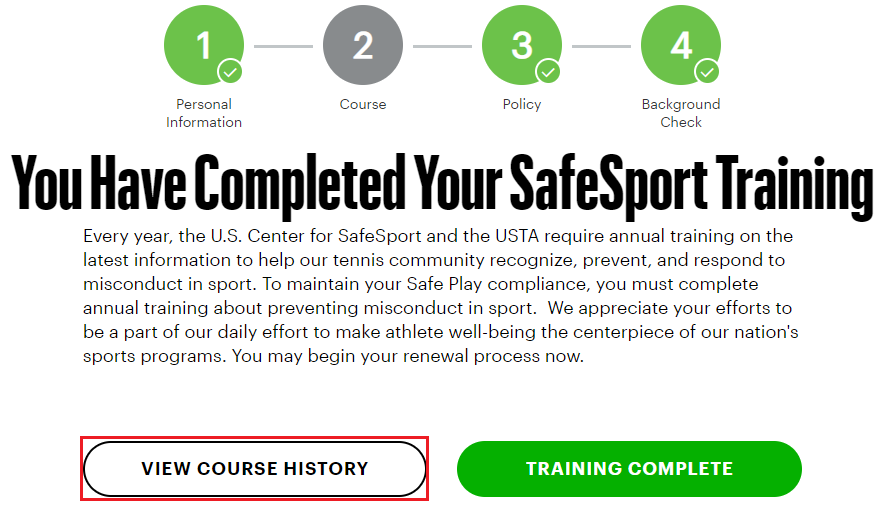 Select the Certificate you would like to download, the certificate will be downloaded to your device.